JetFlex® SD Strip Diffuser (SD-Series)
The JetFlex® SD strip diffuser completes our product range in the field of fine-bubble water aeration for sewage treatment plants. The high-strength polyurethane membrane with micro-perforation offers maximum service life with maximum efficiency. In addition, the design has been optimized for operational safety, durability, easy installation and handling.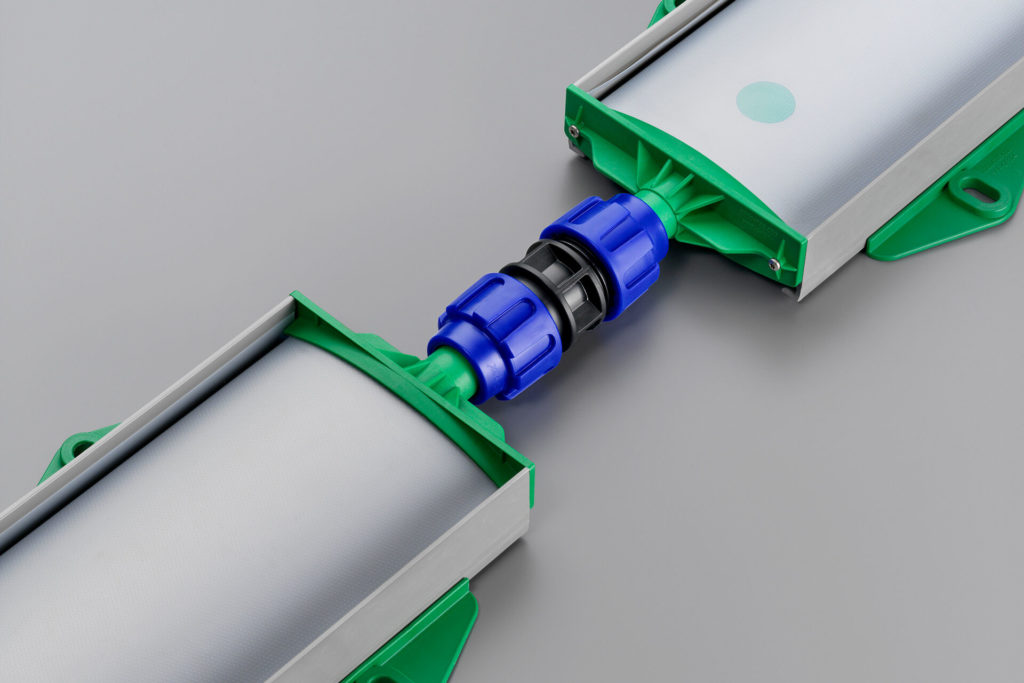 By coupling the standard lengths (1.5 m, 2 m, 3 m and 4 m), different aerator lengths in 500 mm increments up to a total length of 8 m can be realized – in the highly efficient range and with only one air connection

Implementation of high occupancy densities possible

Specially developed non-return valve reliably prevents water and sludge from entering the aerator and at the same time allows gentle relief of the membrane

The combination of different lengths enables a uniform installation even in unusual basin geometries and round basins

Easy installation on the basin floor due to the corresponding fastening system
Integrated pipe socket allows easy connection using standard couplings

Various mounting options: height-adjustable to compensate for unevenness and suitable for lifting on a frame construction

Low maintenance necessary / Easy maintenance by air

Softener-free membrane made of PUR

Quick and easy installation – even during operation

Standard aerators are available from stock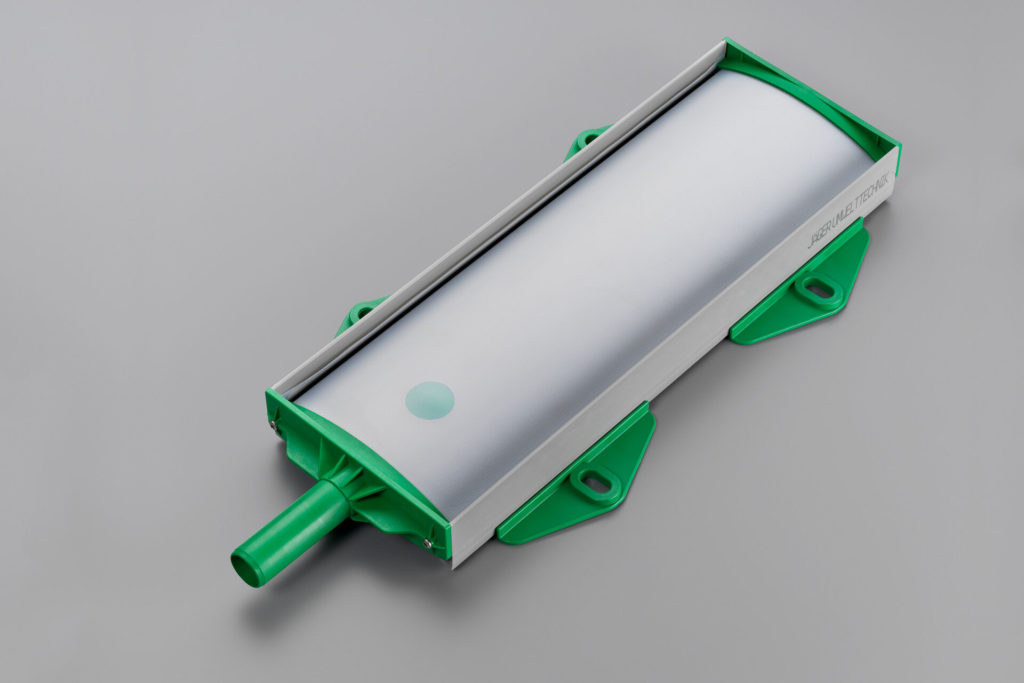 JetFlex® HD Strip Diffuser are used for the following ventilation applications:
Oxygen input for sludge stabilization
Aeration of fish ponds and aquaculture
CO2 gassing for neutralization
Oxygen input into aeration tanks
Aeration of waste water
Aeration of rivers and lakes
Pre-treatment of industrial waste water
Aeration of constructed wetlands
Aeration of drinking water
Aeration of concentrate and leachate from biogas plants
Our range of accessories for strip diffuser in wastewater technology:
Sleeve coupling
Connecting plate
Mounting plate
Bottom plate
Please select a country – the corresponding contact will be displayed.