Jet­Flex® SD Strip Dif­fuser (SD-Series)
The Jet­Flex® SD strip dif­fuser com­pletes our prod­uct range in the field of fine-bub­ble water aer­a­tion for sewage treat­ment plants. The high-strength polyurethane mem­brane with micro-per­fo­ra­tion offers max­i­mum ser­vice life with max­i­mum effi­cien­cy. In addi­tion, the design has been opti­mized for oper­a­tional safe­ty, dura­bil­i­ty, easy instal­la­tion and han­dling.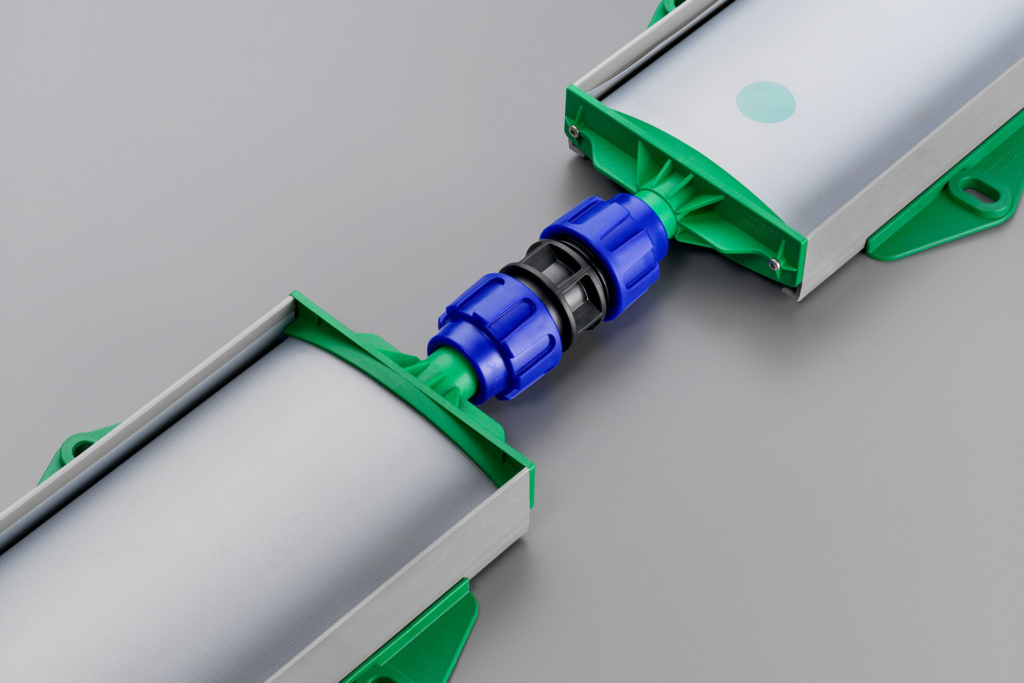 By cou­pling the stan­dard lengths (1.5 m, 2 m, 3 m and 4 m), dif­fer­ent aer­a­tor lengths in 500 mm incre­ments up to a total length of 8 m can be real­ized — in the high­ly effi­cient range and with only one air con­nec­tion

Imple­men­ta­tion of high occu­pan­cy den­si­ties pos­si­ble

Spe­cial­ly devel­oped non-return valve reli­ably pre­vents water and sludge from enter­ing the aer­a­tor and at the same time allows gen­tle relief of the mem­brane

The com­bi­na­tion of dif­fer­ent lengths enables a uni­form instal­la­tion even in unusu­al basin geome­tries and round basins

Easy instal­la­tion on the basin floor due to the cor­re­spond­ing fas­ten­ing sys­tem
Inte­grat­ed pipe sock­et allows easy con­nec­tion using stan­dard cou­plings

Var­i­ous mount­ing options: height-adjustable to com­pen­sate for uneven­ness and suit­able for lift­ing on a frame con­struc­tion

Low main­te­nance nec­es­sary / Easy main­te­nance by air

Soft­en­er-free mem­brane made of PUR

Quick and easy instal­la­tion — even dur­ing oper­a­tion

Stan­dard aer­a­tors are avail­able from stock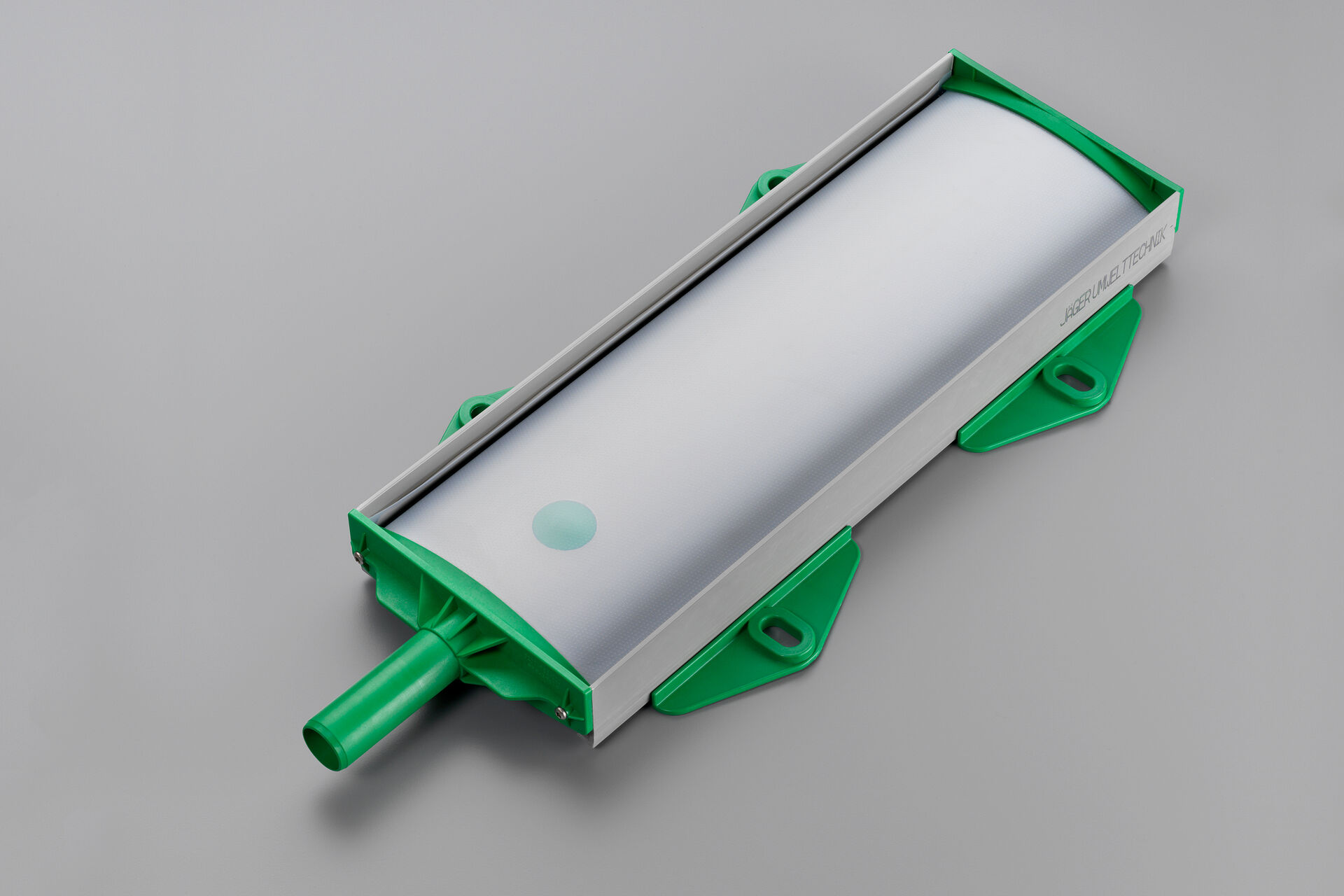 Jet­Flex® HD Strip Dif­fuser are used for the fol­low­ing ven­ti­la­tion appli­ca­tions:
Oxy­gen input for sludge sta­bi­liza­tion
Aer­a­tion of fish ponds and aqua­cul­ture
CO2 gassing for neu­tral­iza­tion
Oxy­gen input into aer­a­tion tanks
Aer­a­tion of waste water
Aer­a­tion of rivers and lakes
Pre-treat­ment of indus­tri­al waste water
Aer­a­tion of con­struct­ed wet­lands
Aer­a­tion of drink­ing water
Aer­a­tion of con­cen­trate and leachate from bio­gas plants
Our range of acces­sories for strip dif­fuser in waste­water tech­nol­o­gy:
Sleeve cou­pling
Con­nect­ing plate
Mount­ing plate
Bot­tom plate
Please select a coun­try — the cor­re­spond­ing con­tact will be dis­played.