Belt Support Rollers
We offer you a wide range of idlers, idlers and support rollers for conveyor belts in harvesters. With them you can transport your crop safely and smoothly. Our product range includes lightweight rollers as well as plastic, cast iron and rubber rollers with one or two ball bearings.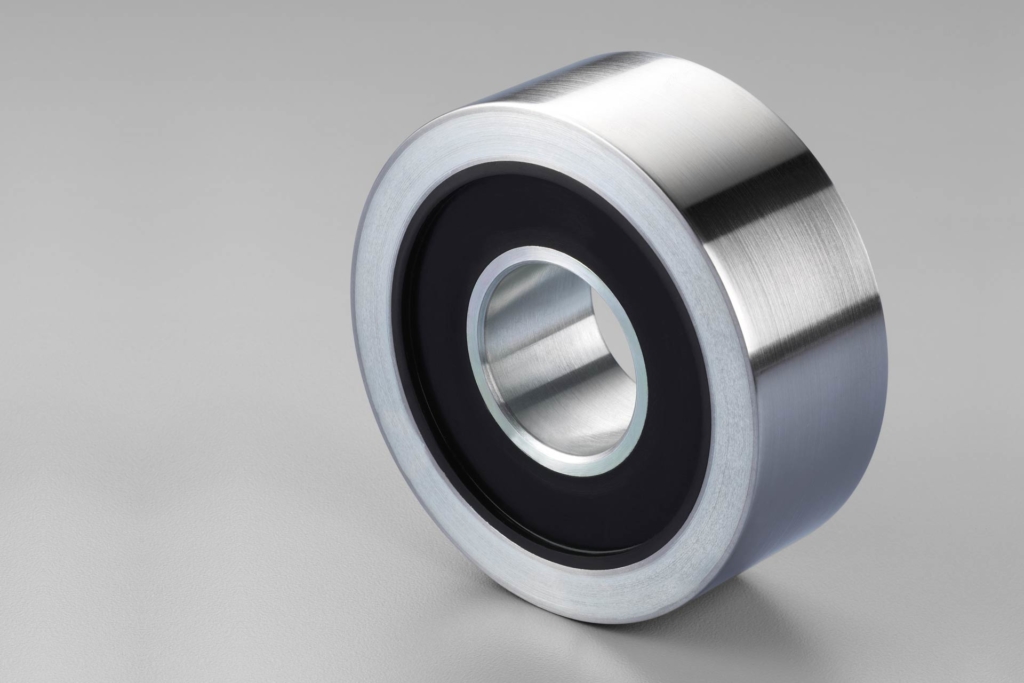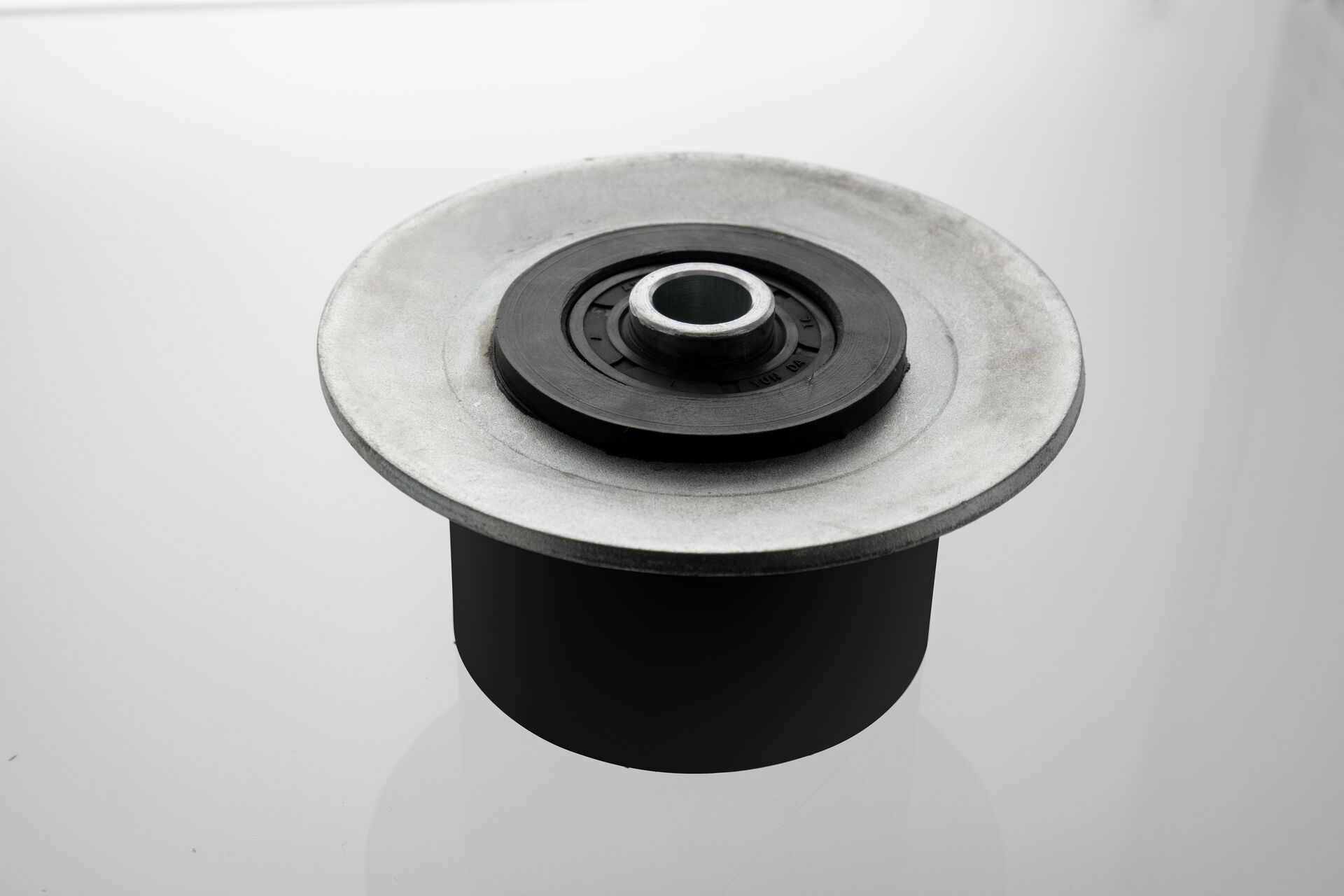 We are particularly proud of our specially developed idlers made of glass fiber reinforced plastic in combination with a rubber compound tread. The plastic has a noticeable effect in the lower weight, the elastomer ensures excellent running smoothness and provides the required elasticity for the idler.
We manufacture the lightweight rollers from these special impact-resistant and wear-free plastics:
Polyurethane
Polyamide
Nylon
These rollers are mounted either directly with a trunnion or with a hollow shaft.
The plastic rollers are rubberized, have a low weight and are equipped with two ball bearings type 6005 2RS. They are available as standard with trunnion or open axle.
The cast iron rollers and rubberized rollers are equipped with two ball bearings type 6005 2RS as standard. Depending on the load, some rollers are offered with bearings of type 6206 2RS.
All plastic, cast iron and rubberized rollers have a three-part seal on both sides as standard to prevent contamination:
Ball bearing seal
Oil-soaked felt ring (optionally with Vulkolan or steel filling rings)
Sealing lip and protective cap
The axle on which the roller rotates can be an open axle (mounted with an M16 bolt) or a supporting journal with a hexagon on the head side and a nut with locking ring. As standard, the axles are designed for M16 threads, but other dimensions are also available.
For relubricatable systems, the axle can also be designed with a grease nipple. In this case 6005 bearings and/or 6206 bearings with grease filling between the two bearings and the open spaces are used. The standard metal caps and rings should then be replaced with convex metal caps and rings that allow less grease to pass through. The grease passes between the two bearings via a grease nipple at the head end of the axle. The convex metal caps and rings are secured by means of locking rings. The cast-iron shakers are pitch-bound and are mounted with an extended axle in the gearwheel run of the rod belt. The shakers are set in motion by the rod belt and the desired shaking effect is achieved by the triangular shape of the teeth. The universal rubber shakers and the triangular toothed rubber shakers are mounted below the rubber belt and are pitch-independent. Like the rollers, all shakers are mounted with two ball bearings and seals each.