Hose Assemblies
Hoses made of rubber, plastic and metal connections offer universal application possibilities in all areas of industry. They are used for conveying and conveying liquid, granular and gaseous media or for suction and pressure transmission. In addition, protective hoses are used to shield cables or other sensitive lines from external influences. The requirements for hoses and hose lines of the JÄGER Group are correspondingly extensive. These should be flexible, elastic and abrasion-resistant, but must also be pressure and vacuum stable as well as mechanically, thermally and chemically resilient. The fields of application for hose lines extend to most different industrial areas. They are used in the construction and food industries and in the chemical industry, as well as in agriculture, pump technology and pipeline construction.
Assembled hose lines
Hoses and fittings are assembled by us into a functional and application-specific complete line. We procure all the necessary connecting and fitting parts, cut the hoses to the exact length and assemble them into ready-to-use systems. According to customer specifications, we can check and document the operating pressure for each hose line individually.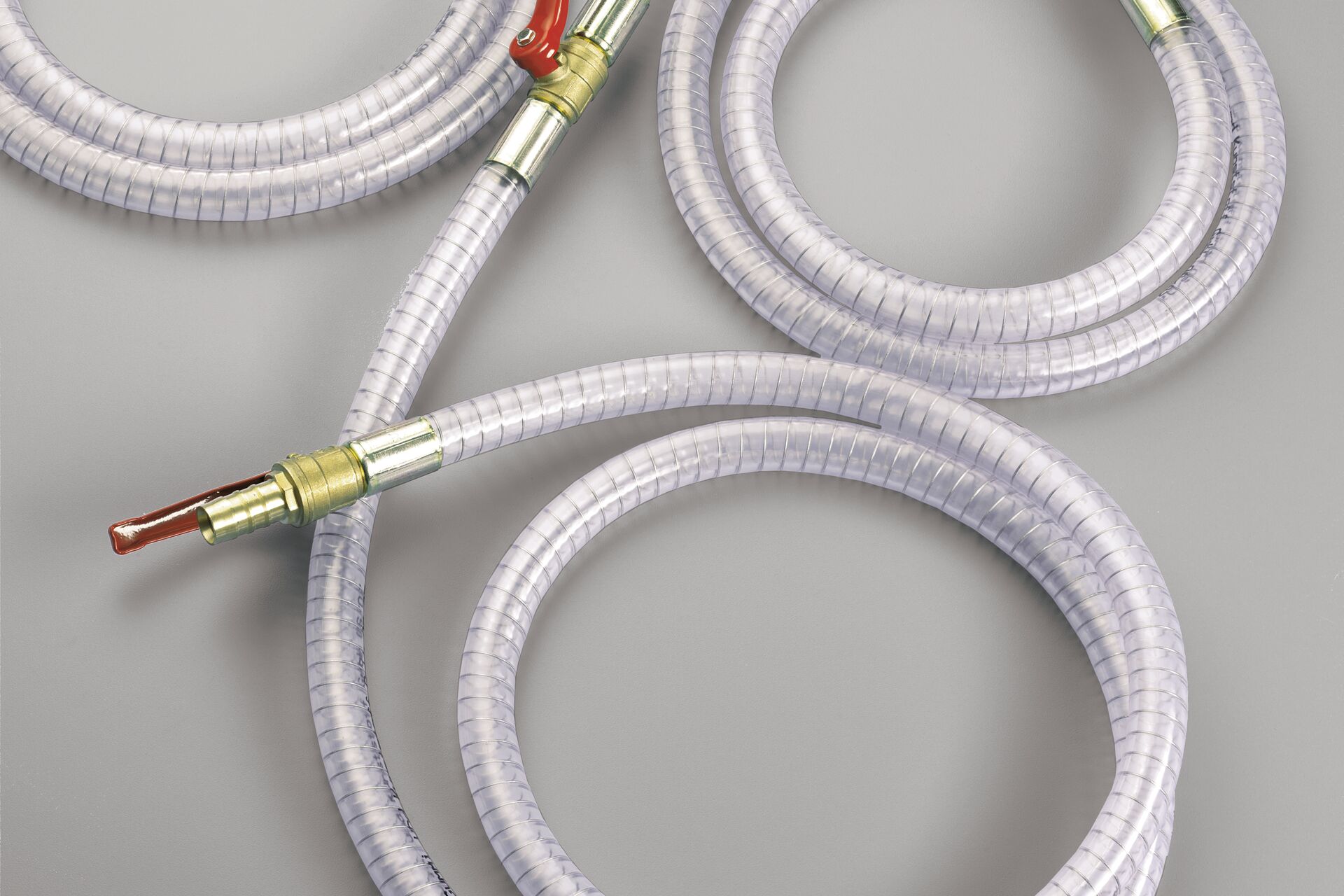 Our range of hoses and fittings extends from simple water hoses to chemical hoses against aggressive media. Among other things we supply hose lines in the following designs:
Sandblasting hoses
Food hoses
Hoses against abrasive media
Metal braided ultra high pressure hoses
Heated hoses for two-component adhesives
Sterile tubes for the pharmaceutical industry
Heat protection hoses for electrical and hydraulic lines
Hose lines for the rotor blade production of wind power plants
Hose lines with leakage and drip-free couplings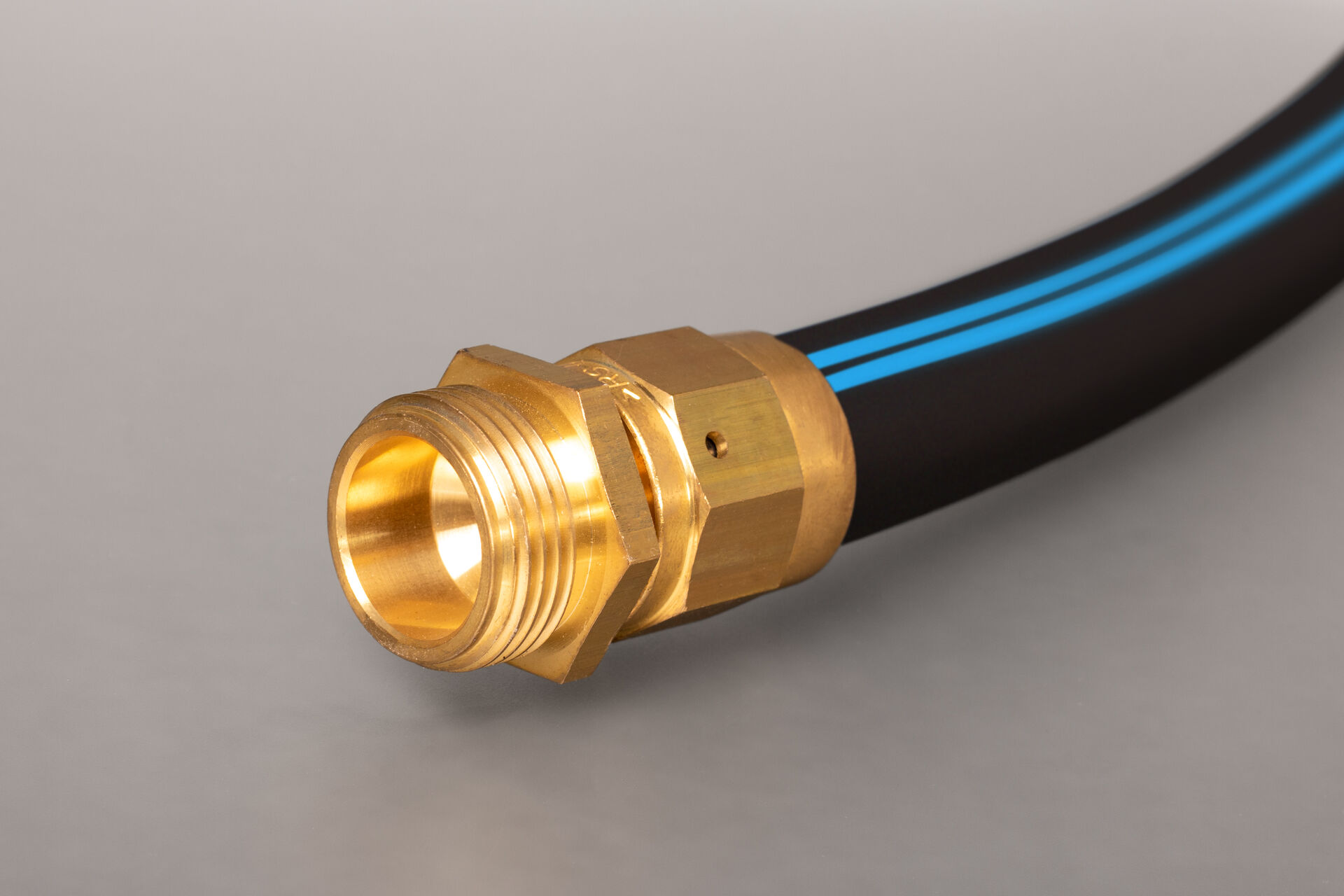 Versatile hose connectors
Flexible hoses are only functional in combination with the right fittings. We advise our customers on the individual composition of connecting elements and fittings, flanges and shut-off elements. Our versatile range of fittings offers the right solution for every application and for every connection.
PTFE hose lines
On our modern production facilities we manufacture PTFE hose lines in various designs. In addition to smooth and corrugated hose lines, we also offer our customers hose lines with a hose core drawn around the fitting (formed PTFE flanges for standard seals). Special solutions for vacuum applications, conductive versions and antistatic PTFE cores are part of our core range for medical technology, the food industry and the chemical industry.
We offer among others the following materials in the field of hose lines:
Rubber
NR
SBR
NBR
EPDM
CR
Silicone
FKM