Balls
Rubber balls and plastic balls are mainly used as closures in valves and pumps or for the cleaning of pipelines, heating systems and screening plants. For our balls we use different types of rubber and plastic depending on the requirements in order to be able to offer the right material properties for each application. For this reason, our valve balls and screen cleaning balls can be found in many areas of the chemical industry as well as in mechanical and plant engineering.
Valve balls
In valves, rubber balls act as a common shut-off device and thus prevent the unwanted backflow of gases, liquids or granular materials and dust. In the cage of the ball valves is the freely movable rubber ball, which is lifted from the valve seat by the inflowing medium. In the event of backflow, the ball is pressed back into the hard valve seat by force and its own weight, thereby sealing it. The valve seat should be adapted to the material used for the valve ball. Another field of application is the area of float balls. Ball concepts with floating elastomers and core materials are used here. For the various specific operating conditions, we have appropriate materials made of elastomers and plastics available.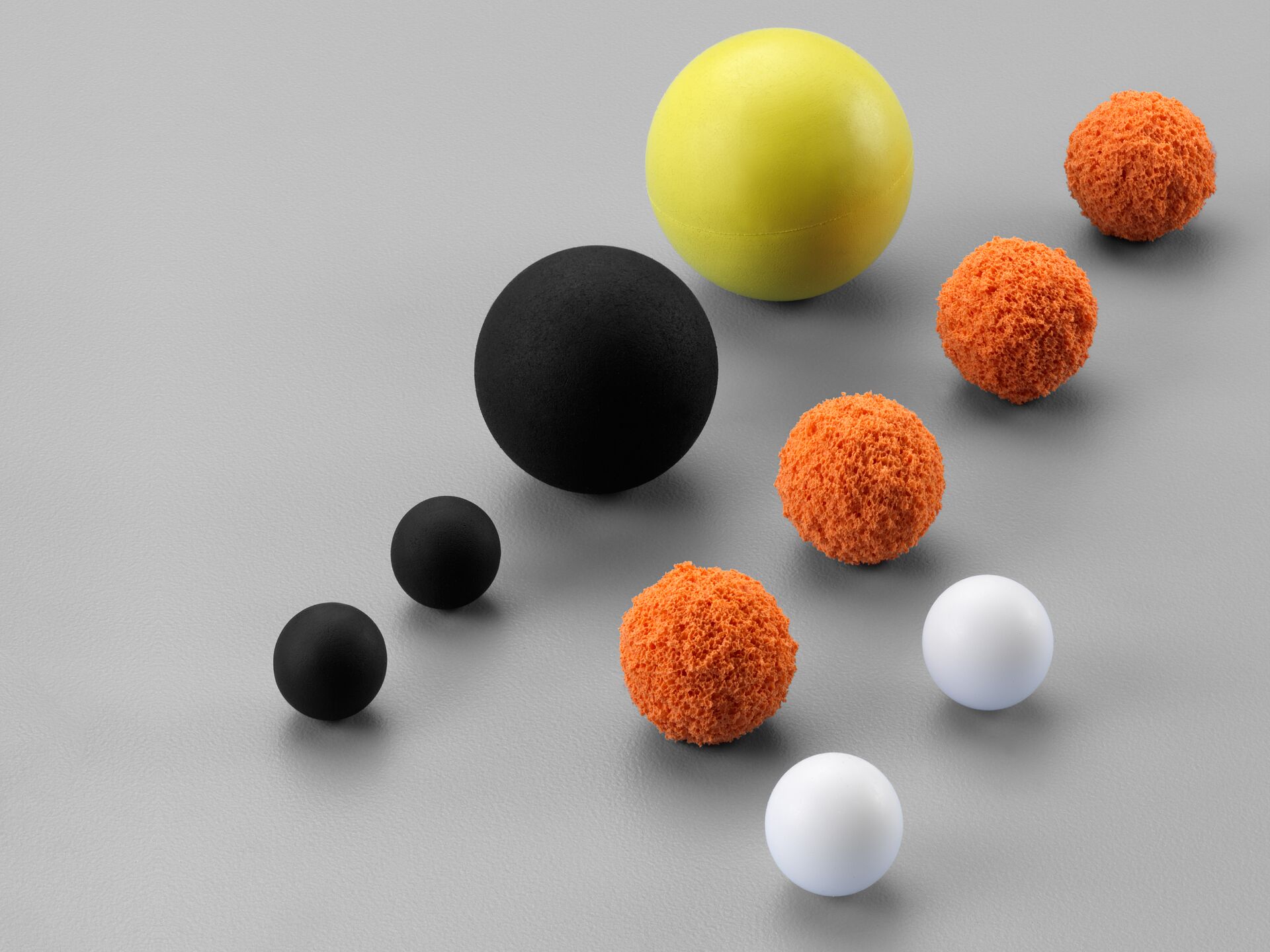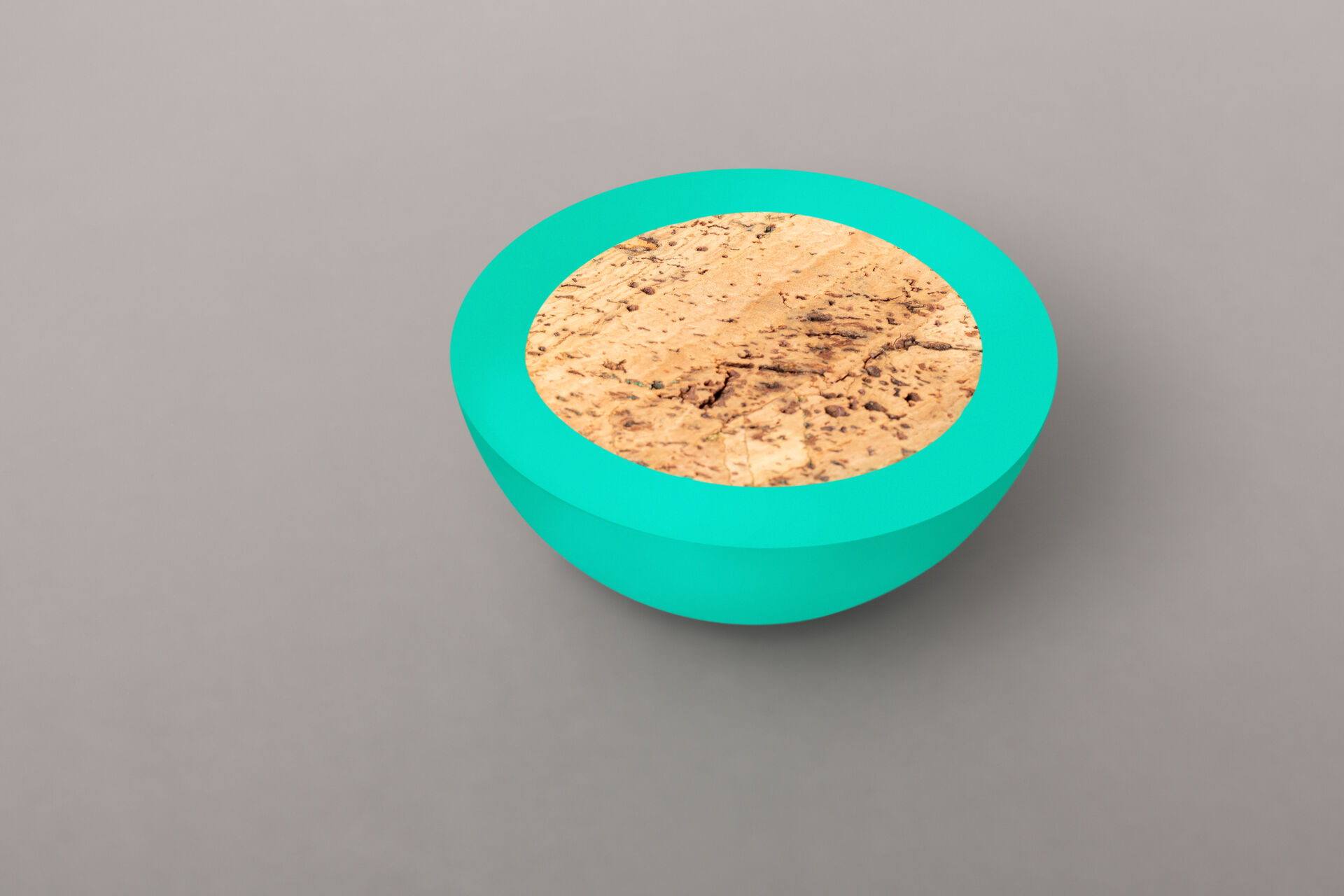 Screen cleaning balls
Our rubber balls are used for cleaning industrial screening plants. The balls are added to the material to be screened and their bouncing behaviour causes permanently repeated collisions with other balls, the material to be screened as well as the screen itself. These recurring impulses keep the screen passages clear. In order to counteract the resulting abrasion pressure and to ensure the required bounce characteristics, we use materials that are characterised by low abrasion and good rebound elasticity. This ensures the best possible results during the cleaning process.
Our expertise in the field of balls enables us to produce a wide range of standard dimensions as well as numerous intermediate sizes in various degrees of hardness to meet your specific sealing application.
Our portfolio is rounded off by a wide range of different materials for customer-specific applications:
Massive screen cleaning balls made of rubber, silicone and polyurethane

screen cleaning balls with different core materials such as steel or lead

Massive valve balls made of rubber, silicone and plastic

valve balls with different core materials such as cork, wood, steel and lead as well as hollow steel cores (also possible with sand filling)
Among others, we offer the following materials in the range of balls in a hardness range from 35 ± 5 Shore A to 85 ± 5 Shore A
CR

EPDM

NR and NBR

SBR

PUR

FKM

Silicone

TPE