Balls
Rub­ber balls and plas­tic balls are main­ly used as clo­sures in valves and pumps or for the clean­ing of pipelines, heat­ing sys­tems and screen­ing plants. For our balls we use dif­fer­ent types of rub­ber and plas­tic depend­ing on the require­ments in order to be able to offer the right mate­r­i­al prop­er­ties for each appli­ca­tion. For this rea­son, our valve balls and screen clean­ing balls can be found in many areas of the chem­i­cal indus­try as well as in mechan­i­cal and plant engi­neer­ing.
Valve balls
In valves, rub­ber balls act as a com­mon shut-off device and thus pre­vent the unwant­ed back­flow of gas­es, liq­uids or gran­u­lar mate­ri­als and dust. In the cage of the ball valves is the freely mov­able rub­ber ball, which is lift­ed from the valve seat by the inflow­ing medi­um. In the event of back­flow, the ball is pressed back into the hard valve seat by force and its own weight, there­by seal­ing it. The valve seat should be adapt­ed to the mate­r­i­al used for the valve ball. Anoth­er field of appli­ca­tion is the area of float balls. Ball con­cepts with float­ing elas­tomers and core mate­ri­als are used here. For the var­i­ous spe­cif­ic oper­at­ing con­di­tions, we have appro­pri­ate mate­ri­als made of elas­tomers and plas­tics avail­able.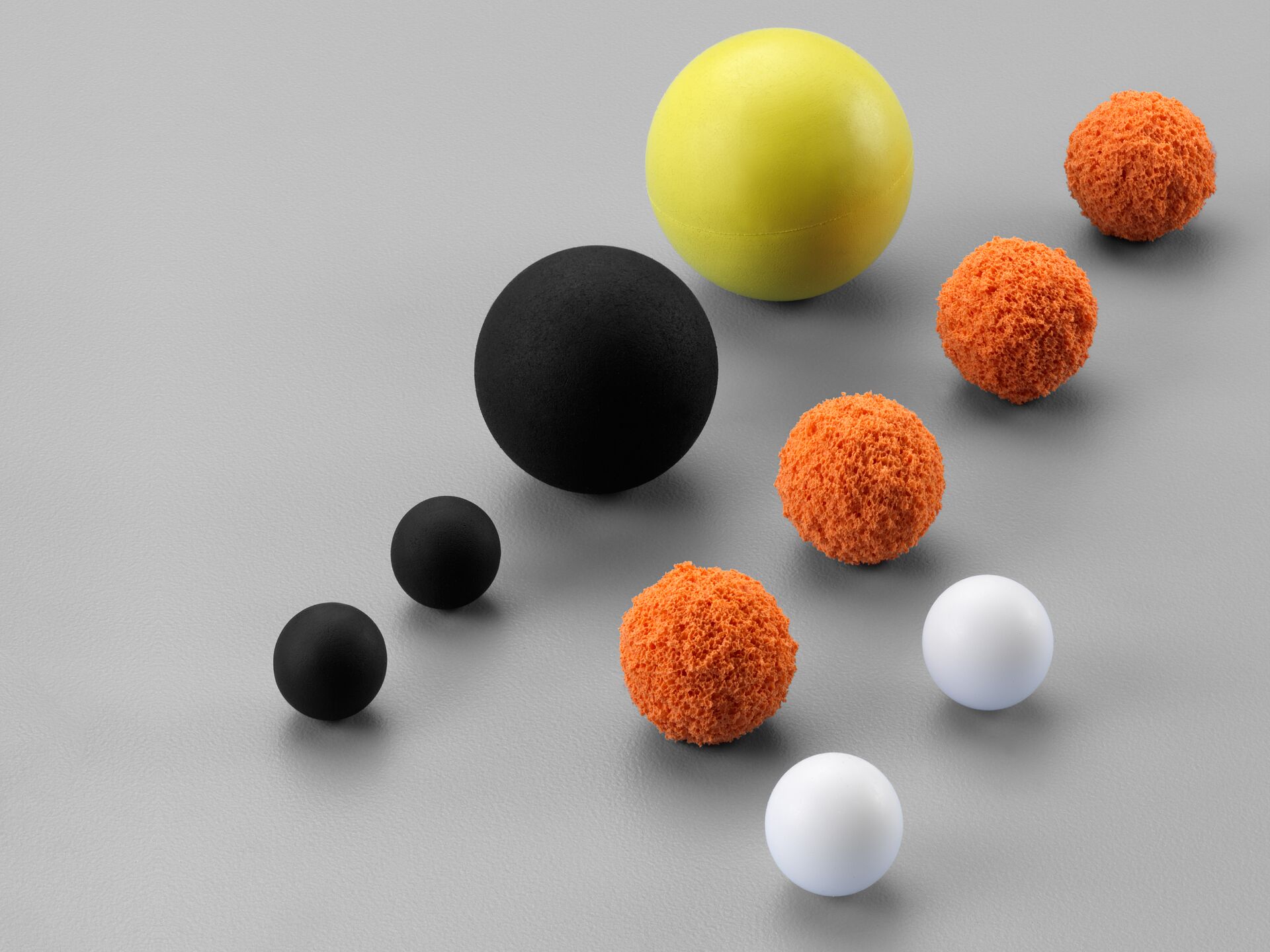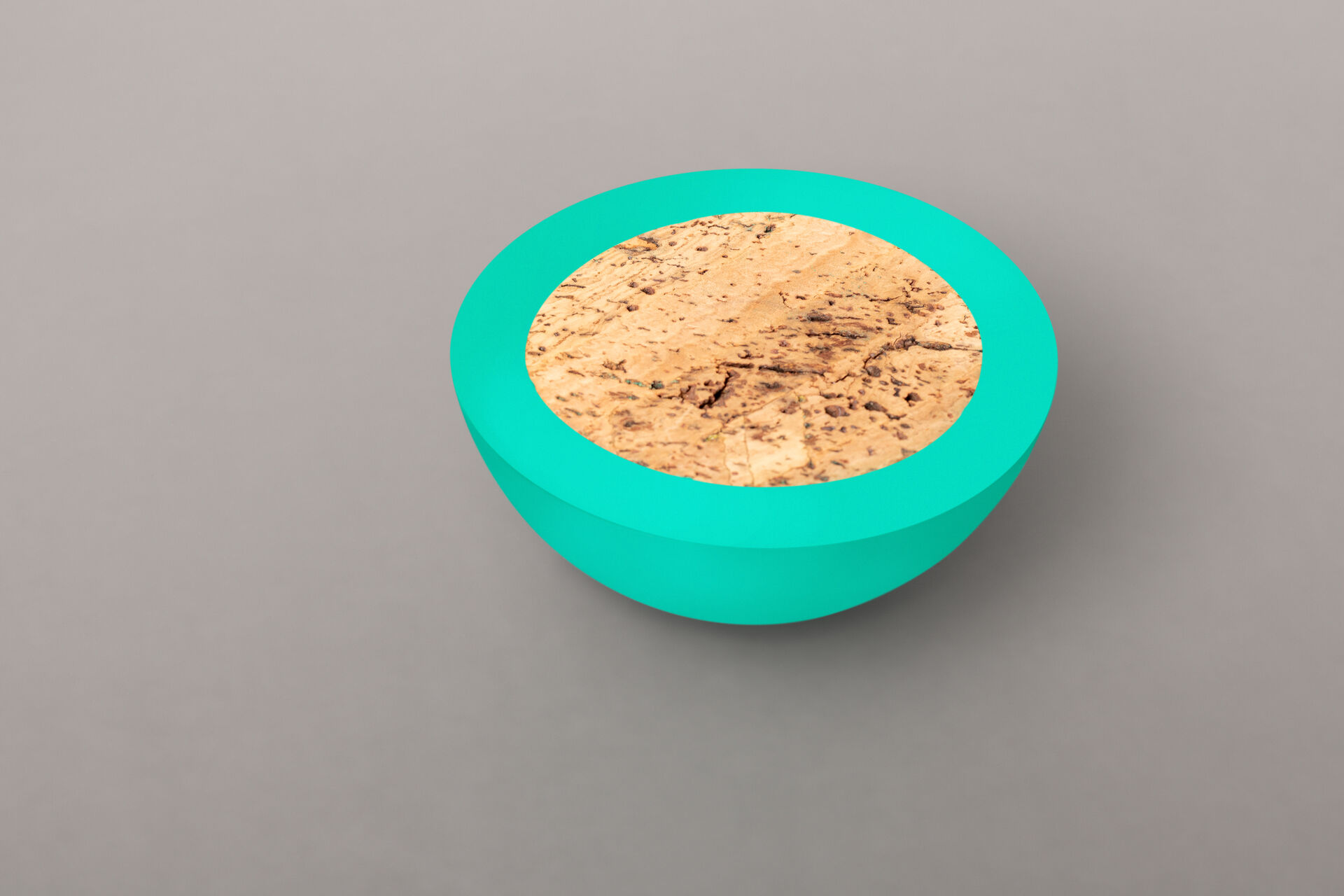 Screen clean­ing balls
Our rub­ber balls are used for clean­ing indus­tri­al screen­ing plants. The balls are added to the mate­r­i­al to be screened and their bounc­ing behav­iour caus­es per­ma­nent­ly repeat­ed col­li­sions with oth­er balls, the mate­r­i­al to be screened as well as the screen itself. These recur­ring impuls­es keep the screen pas­sages clear. In order to coun­ter­act the result­ing abra­sion pres­sure and to ensure the required bounce char­ac­ter­is­tics, we use mate­ri­als that are char­ac­terised by low abra­sion and good rebound elas­tic­i­ty. This ensures the best pos­si­ble results dur­ing the clean­ing process.
Our exper­tise in the field of balls enables us to pro­duce a wide range of stan­dard dimen­sions as well as numer­ous inter­me­di­ate sizes in var­i­ous degrees of hard­ness to meet your spe­cif­ic seal­ing appli­ca­tion.
Our port­fo­lio is round­ed off by a wide range of dif­fer­ent mate­ri­als for cus­tomer-spe­cif­ic appli­ca­tions:
Mas­sive screen clean­ing balls made of rub­ber, sil­i­cone and polyurethane

screen clean­ing balls with dif­fer­ent core mate­ri­als such as steel or lead

Mas­sive valve balls made of rub­ber, sil­i­cone and plas­tic

valve balls with dif­fer­ent core mate­ri­als such as cork, wood, steel and lead as well as hol­low steel cores (also pos­si­ble with sand fill­ing)
Among oth­ers, we offer the fol­low­ing mate­ri­als in the range of balls in a hard­ness range from 35 ± 5 Shore A to 85 ± 5 Shore A
CR

EPDM

NR and NBR

SBR

PUR

FKM

Sil­i­cone

TPE