Stuffing box packings are regarded as reliable and durable elements of sealing technology. Since they provide reliable leakage protection with high chemical and temperature resistance, stuffing box packings are used in various technical systems. They are preferably found in mechanical engineering such as pump technology or valve technology, but also in the chemical or metalworking industry as well as in tool and mould making.
Stuffing box packings are used to seal a rotating or axially moving shaft against the effects of liquid or vapour pressures, as well as against penetrating dirt or escaping lubricant.
A stuffing box consists of the stuffing box packing (the actual seal) and a stuffing box gland (a flange-like sleeve), with which the stuffing box packing is pressed axially by means of screws or springs.
With elastic sealing material, the axial compression also results in radial compression of the stuffing box packing on the shaft. Thus the sealing gap can be adjusted to a minimum adapted to the operating conditions. A small leakage cannot be completely excluded, but is often desired.
Advantages of compression packing:
Low leakage values and reduction of possible cross-sectional diffusion

Fulfils the TA air and blow-out guidelines

Suitable for use in the pharmaceutical and food industry (FDA and EU 1935/2004)

Can be stored for an unlimited time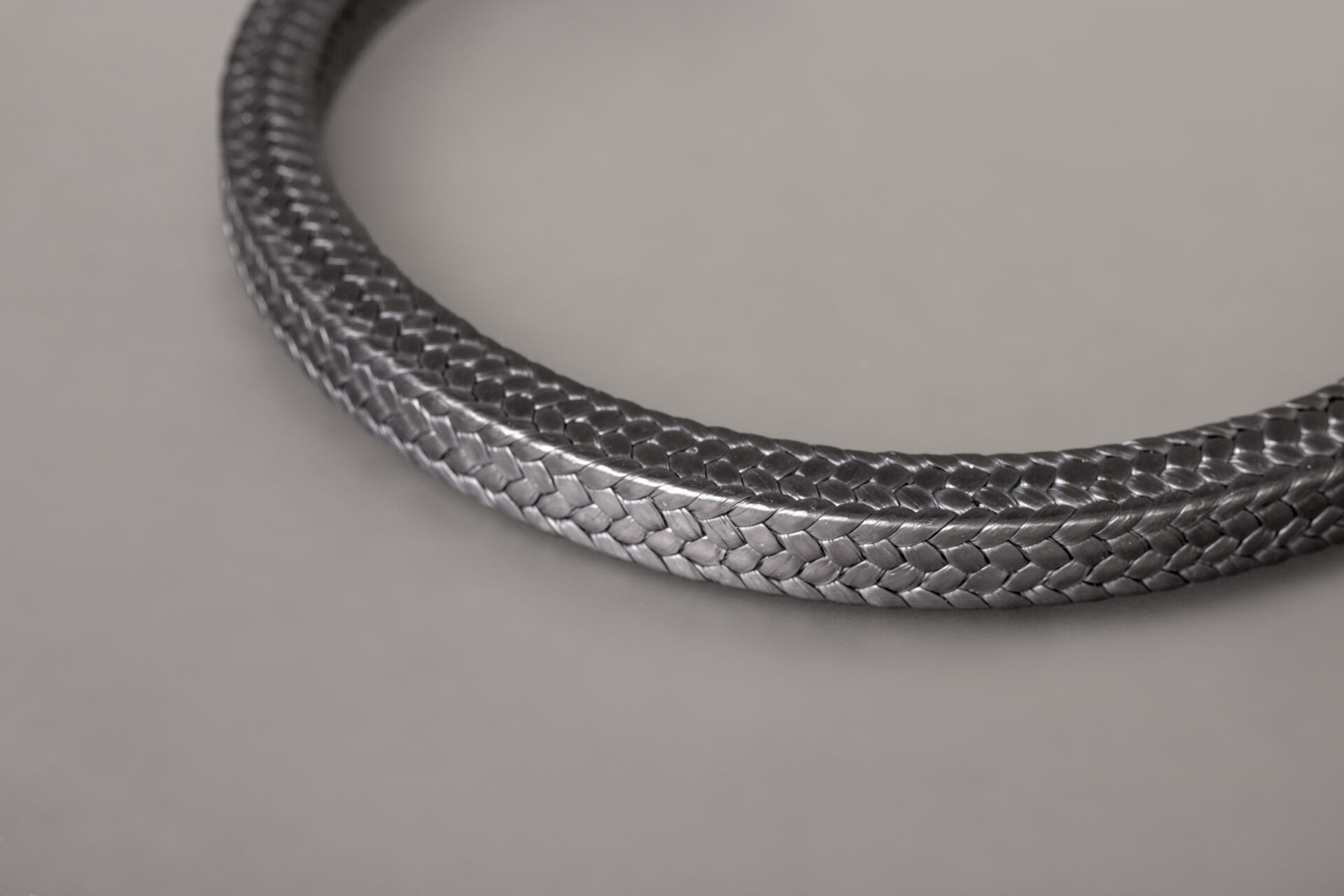 A special material – expanded PTFE (ePTFE)
Our strategic partner TEADIT® uses a thermal expansion process following the sintering of the stuffing box packings to minimize the creep behavior of PTFE typical for the material. This results in sealing elements such as tapes or cords with monoaxial alignment or flat gaskets as well as plates with multidirectional structures. A high chemical resistance as well as a very good compressibility characterize ePTFE and predestine this material for sealing plastic and steel joints as well as for enameled flange connections. Furthermore, they often replace plates with hollow glass bead fillers.
Among others, we offer the following materials in the field of sealing technology, especially for compression packings:
PTFE: pure PTFE yarns (chemical and thermal resistant). Additionally also impregnated or with incorporated graphite.
PTFE/Aramid: Combination of PTFE (chemically and thermally resistant) and Aramid (pressure and extrusion resistant).
Aramid: Aramid yarns made of staple fibres for high pressures, large gaps or abrasive media.
Carbon/graphite: expanded graphite tapes and pure carbon fibre yarn.
Glass: treated glass fibre yarns with graphite powder or PTFE (dispersion).
Various combinations: acrylic fibres, novoloids, ramie fibres, polyimide yarns.