Rubber-Metal Elements
The combination of the specific properties of rubber and the known metal properties results in a very wide range of applications for construction elements made of rubber-metal compounds. We encounter them in all branches of industry as clutch buffers, friction wheels, bearing elements, spring and damping elements, bushings, valve balls, piston bodies, stators, disc springs or also as shaft bearings. In particular, machine feet and other rubber buffers, which serve to damp oscillations and vibrations, are used in mechanical and apparatus engineering as well as in measuring instrument technology and precision mechanics. The JÄGER Group offers an extensive range of different materials and hardnesses in the field of rubber-metal elements both for standardized and for components designed according to customer specifications.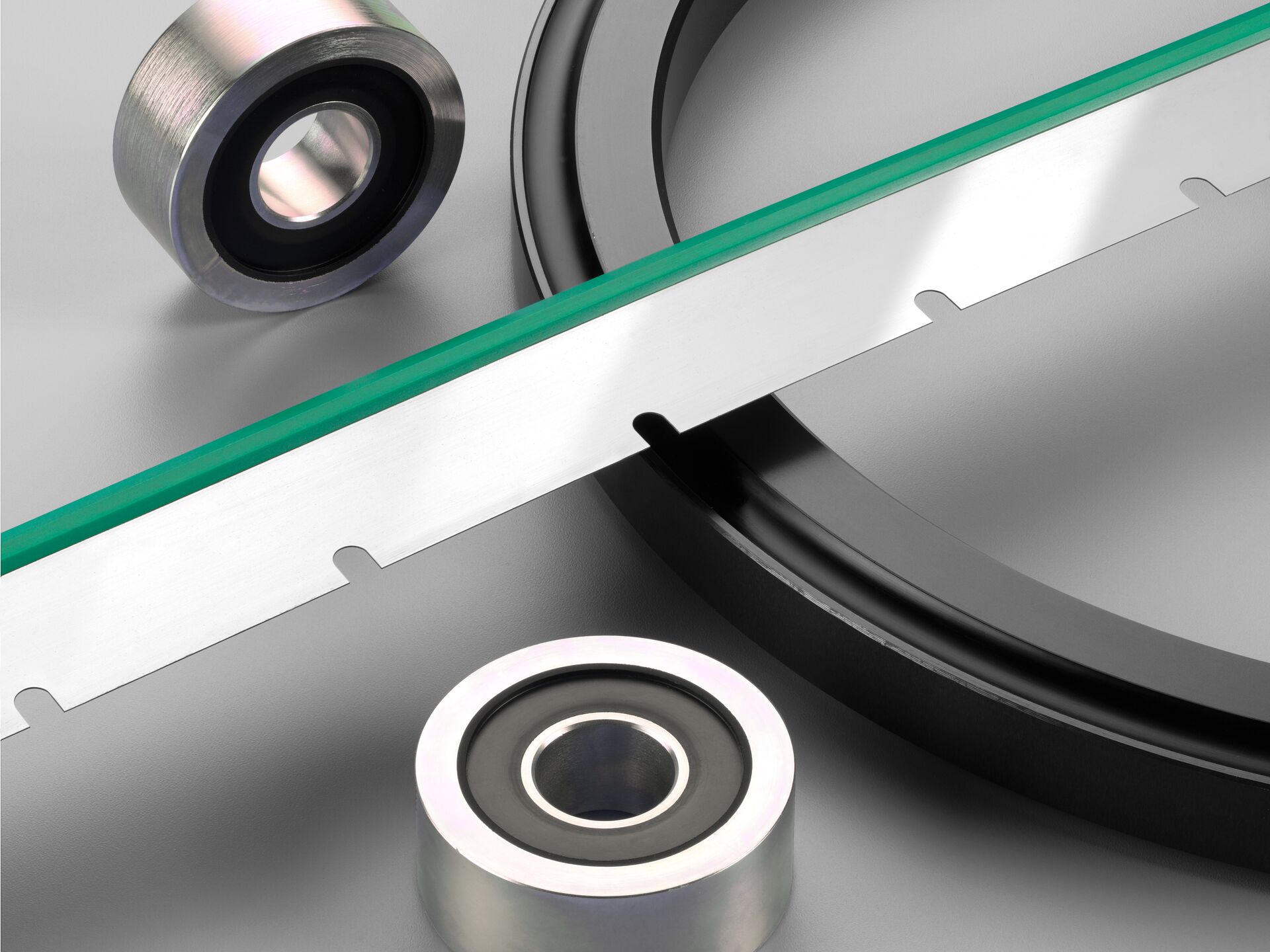 Suspension elements
Suspension elements manufactured as moulded articles with a firmly adhering connection of rubber and metal are used as components for vibration insulation, shock absorption and noise damping. While the actual spring body is made of rubber, the metal is used for stabilization and fastening.
Compared to insulators made of other materials, mounting elements made of rubber-metal offer the advantage of damping, damping and springing. They are maintenance-free as well as easy and quick to install. In addition to an extensive range of standardized bearing elements which are kept in stock, we are your competent partner for the development of special parts.
We supply suspension elements in the following designs:
Silentium Drive, the quiet innovation in the combine harvester

rubber-metal buffer and elements

torsion bushings

conical bearing elements

machine feet as rubber-metal connection

hollow springs

rubber-metal rails

axial and radial bushings
Predominantly natural rubber (NR) is used for this purpose.
For special requirements, however, the use of alternative materials is possible and sensible.
For applications in the upper temperature range, for example, silicone is a suitable material.
Injection molded seal
In many technical systems, the highest demands are placed on the individual components installed with regard to reliable sealing. In addition, the assembly process of individual components is often difficult, as conventional flat gaskets or profile gaskets cannot be installed due to the lack of space. For this reason, we offer the possibility of vulcanising the seals directly onto metal lids or housings using a tool in the injection moulding process. Thus the gasket is directly connected to the metal component and offers the following advantages, especially compared to freely applied gaskets:
precise seal cross section
profiled sealing cross sections with lips possible
constant cross section over the entire seal length
no butt joint and therefore better sealing
Connections without adhesive application possible
Coating for rollers
In roll coating, metal cores are coated with a rubber layer, thus enabling a combination of both material properties. During production, the unvulcanised rubber is either wound onto the metal core or applied in a compression or injection mould to vulcanise it afterwards. The range is supplemented by roll cover hoses, which are already vulcanized and then wound under pretension onto the metal core.
We also offer covers made of already vulcanized rubber sheets, which are glued to the metal core with special adhesive. In many cases, roller covers are exposed to several stresses at the same time. This is why special experience is required to determine the cover quality, the design of the core and the surface quality. We have decades of experience in this field.