Flip 'N Seal Slide-Out Sealing System®
Today's recreational vehicles offer a significant amount of features and amenities as many consumers seek the outdoor camping experience but want the same comfort as at home. One way in which a recreational vehicle can create more interior space is the "slide-out system".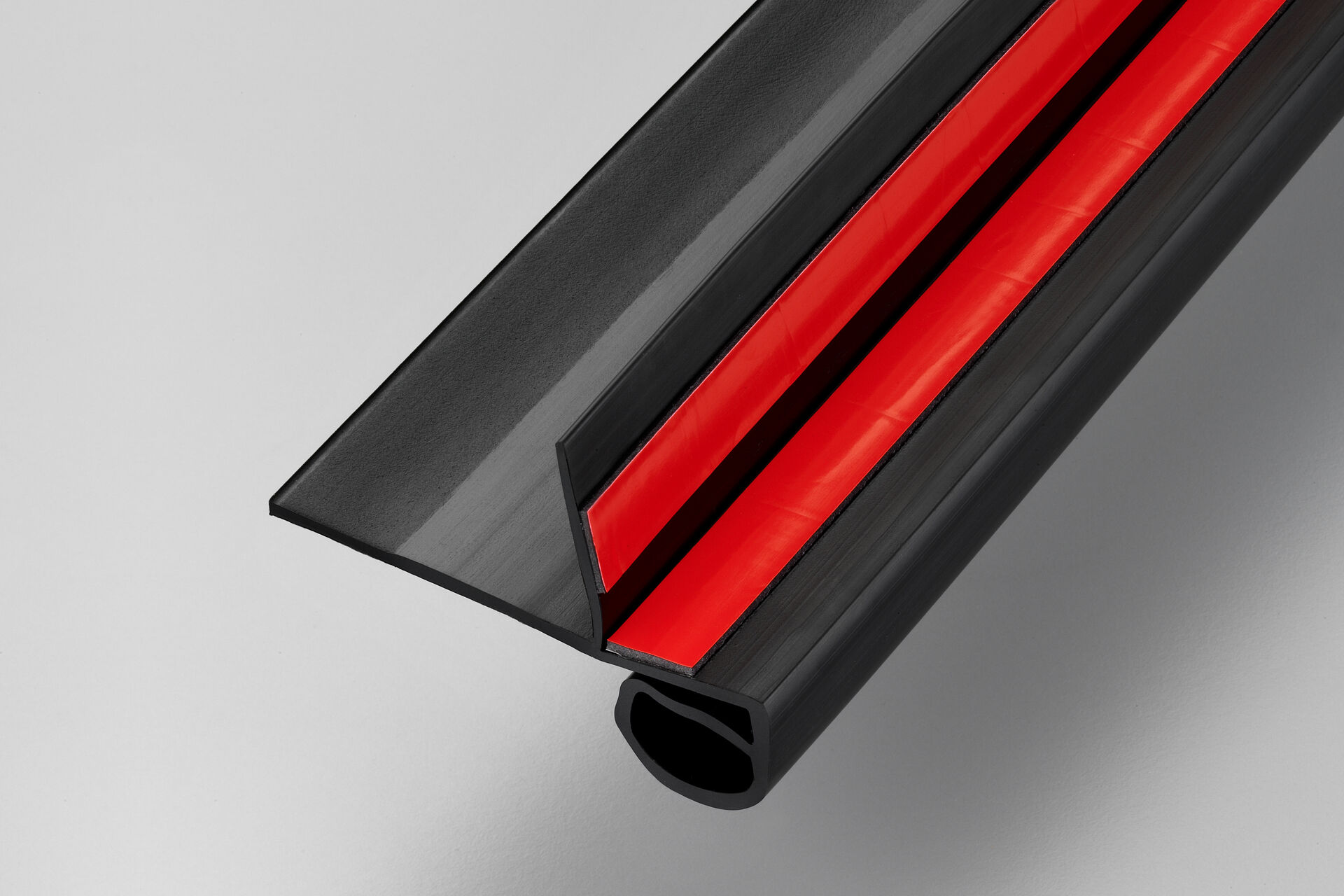 While the "Slide-Out System" delivers an outstanding solution to maximize interior RV space, protecting the interior space from the outside elements creates a significant design engineering challenge. The sealing system plays a significant role in creating a watertight interior, minimizing temperature intrusions while delivering durability under dynamic and static loading conditions over a wide range of temperatures.
By working closely with RV manufacturers in rapidly expanding the use of Jaeger Unitek Sealing Solutions Patented Flip 'N Seal Slide-Out Sealing System®, together, we have met the complex application demands with Slide-Out sealing requirements. The results are a watertight seal, a one-part sealing solution vs. a two-piece design, lower installation costs during seal preparation and installation, and the elimination of reduced warranty claims. For consumers, this translates into the growing use of RV slide-outs to create more interior space, protection from the outdoor elements, satisfaction and enjoyment in the great outdoors.
Polymer selection
Understanding and selecting the best engineered polymers to achieve multiple functions within one extruded component are critical to ensure long live and application function. The first polymer selection is one designed to provide a high modulus (stiffness), combined with elongation characteristics to deliver stability and durability of the sealing system.
The second polymer is formulated to achieve a low durometer to provide outstanding sealing properties by delivering the ability to withstand the demands of slide-out room cycling in over wide temperature conditions. The combination of selecting two high performance polymers provides RV engineers with the same polymeric sealing technology utilized by the most advanced global automotive companies.
The advantages of Flip 'N Seal® include:
Excellent adhesion to surfaces of recreational vehicles for a secure seal against mechanical fastening methods

resistance to repeated extraction at temperatures from -40°C to +90°C

UV and weathering resistance for waterproof sealing performance

The use of a viscoelastic foam copes with demanding loads and at the same time offers the elasticity to functionally seal if the individual components have different coefficients of thermal expansion during temperature changes

Design freedom to take into account the significant variations in pull-out geometries and dimensions of leisure vehicles

damping characteristics which cause an interruption of the vibrational forces while driving and thus minimize the energy transfer to other parts of the recreational vehicle

Heat activated bond between the inner foam and the polymeric surface of Flip 'N Seal® forming a high strength sealing barrier
Flip 'N Seal® in use as:
Stripper seals for the side walls of the pull-out unit
Double wiper seals for the side walls of the extension unit
Pan gasket for the collecting trays of motorhomes
Materials
We use thermoplastic elastomers with and without pressure and strength carriers – as follows:
TPE (thermoplastic elastomers)
TPV (thermoplastic vulcanizates)
TPO (thermoplastic elastomers on olefin basis)