Plas­tic Pro­files
The mate­r­i­al prop­er­ties of plas­tic pro­files allow a very wide range of appli­ca­tions. The raw mate­r­i­al is processed as gran­u­late into end­less pro­file strands in the extru­sion process by first plas­ti­ciz­ing and melt­ing it, then giv­ing it the desired geom­e­try and final­ly cool­ing it. This gives plas­tic pro­files their dimen­sion­al sta­bil­i­ty and spe­cif­ic prop­er­ties.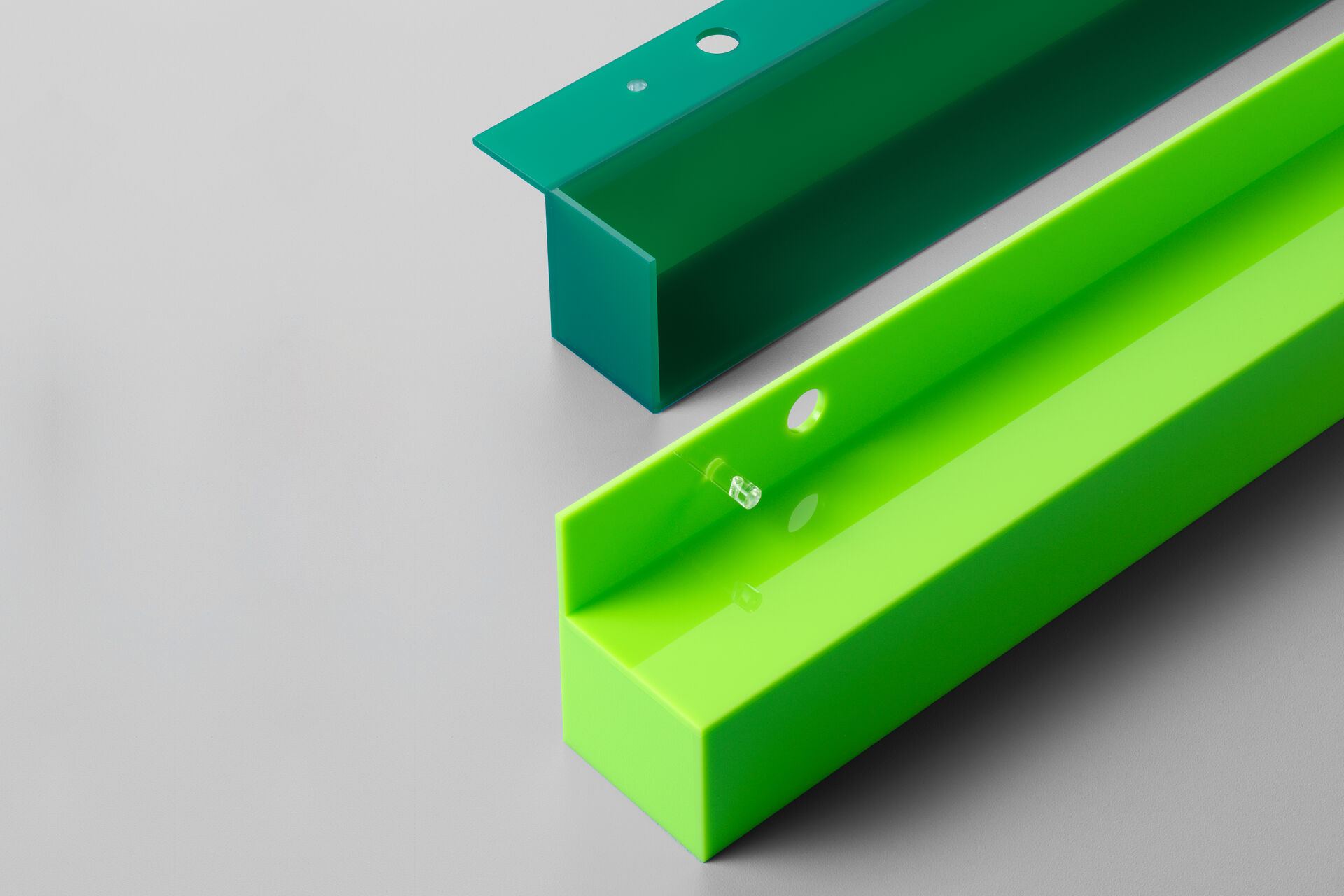 As with met­al alloys, these prop­er­ties can be sup­ple­ment­ed and extend­ed by cer­tain addi­tives. Ther­mo­plas­tics such as PE or PP, for exam­ple, can be sig­nif­i­cant­ly mechan­i­cal­ly rein­forced by adding fillers. Com­pared to metal­lic mate­ri­als, plas­tics offer the advan­tage that they are easy to shape, have a low spe­cif­ic weight, can be coloured as desired and are high­ly resis­tant to chem­i­cals.
Plas­tic pro­files have a low­er strength than met­al pro­files and a sig­nif­i­cant­ly low­er heat resis­tance. For this rea­son, a pre­cise knowl­edge of the oper­at­ing con­di­tions and the desired func­tions is required in order to be able to select the appro­pri­ate mate­r­i­al for each pro­file.
Our plas­tic pro­files are used in the con­struc­tion indus­try, in vehi­cle con­struc­tion, in var­i­ous mechan­i­cal engi­neer­ing appli­ca­tions, in plant con­struc­tion, in the elec­tri­cal indus­try, in agri­cul­tur­al engi­neer­ing and in the wind ener­gy sec­tor, among oth­ers. We would be pleased to advise you on the selec­tion of the mate­r­i­al and on the func­tion­al and plas­tic design of the pro­file for your appli­ca­tion.
Co-extru­sion for spe­cial appli­ca­tions
With­in the scope of co-extru­sion, sev­er­al dif­fer­ent plas­tics with dif­fer­ent prop­er­ties can be brought togeth­er. For this pur­pose, sev­er­al extrud­ers are arranged in blocks of two or three so that the melt flows of the respec­tive extrud­ers run par­al­lel and are joined to form a sin­gle pro­file strand. The result­ing n‑plex pro­files can cov­er a wide range of require­ments. In addi­tion, dif­fer­ent col­ors or hard­ness­es can be com­bined.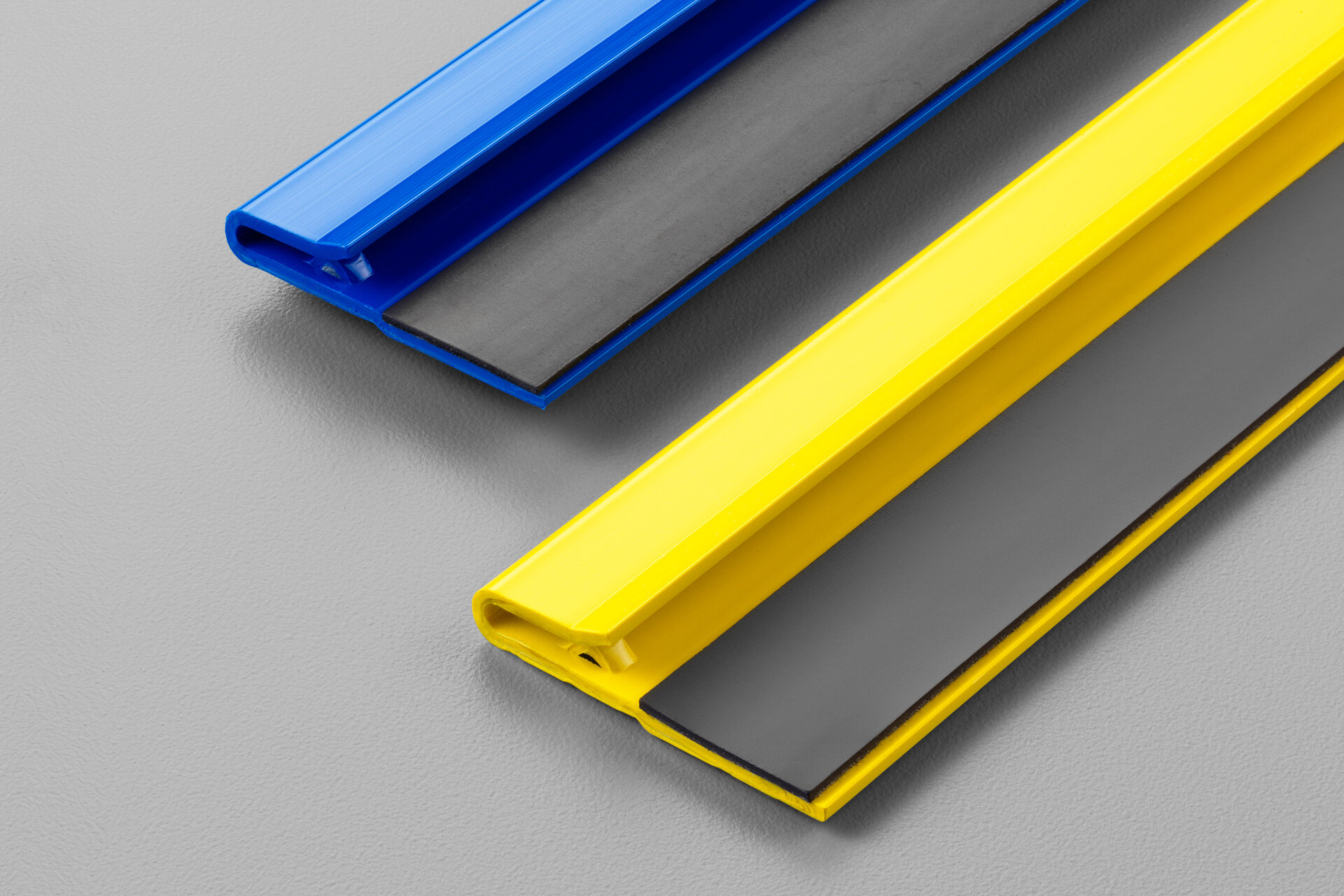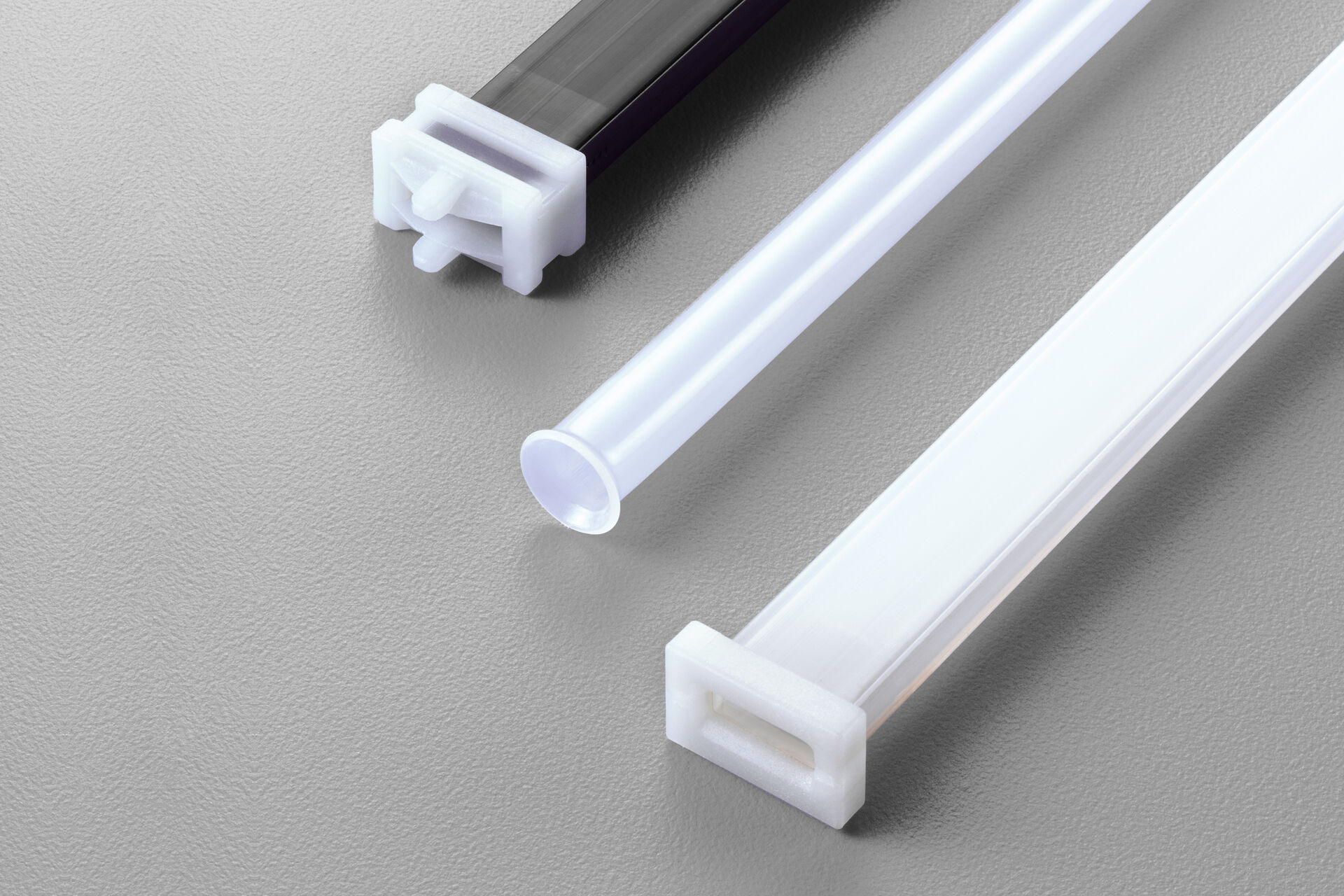 Fab­ri­ca­tion and fin­ish­ing
The fur­ther pro­cess­ing of plas­tic pro­files to fin­ished parts accord­ing to draw­ings is usu­al­ly car­ried out by down­stream equip­ment with­in the pro­duc­tion line. After cool­ing, pro­files are drilled, punched or milled in the line. Fas­ten­ers, end pieces and caps can also be direct­ly injec­tion mould­ed onto cut pro­file pieces after the actu­al pro­duc­tion process. Fas­ten­ing ele­ments such as clips can be formed by mechan­i­cal pro­cess­ing.
We offer among oth­ers the fol­low­ing mate­ri­als in the field of plas­tic pro­files: