Plastic Profiles
The material properties of plastic profiles allow a very wide range of applications. The raw material is processed as granulate into endless profile strands in the extrusion process by first plasticizing and melting it, then giving it the desired geometry and finally cooling it. This gives plastic profiles their dimensional stability and specific properties.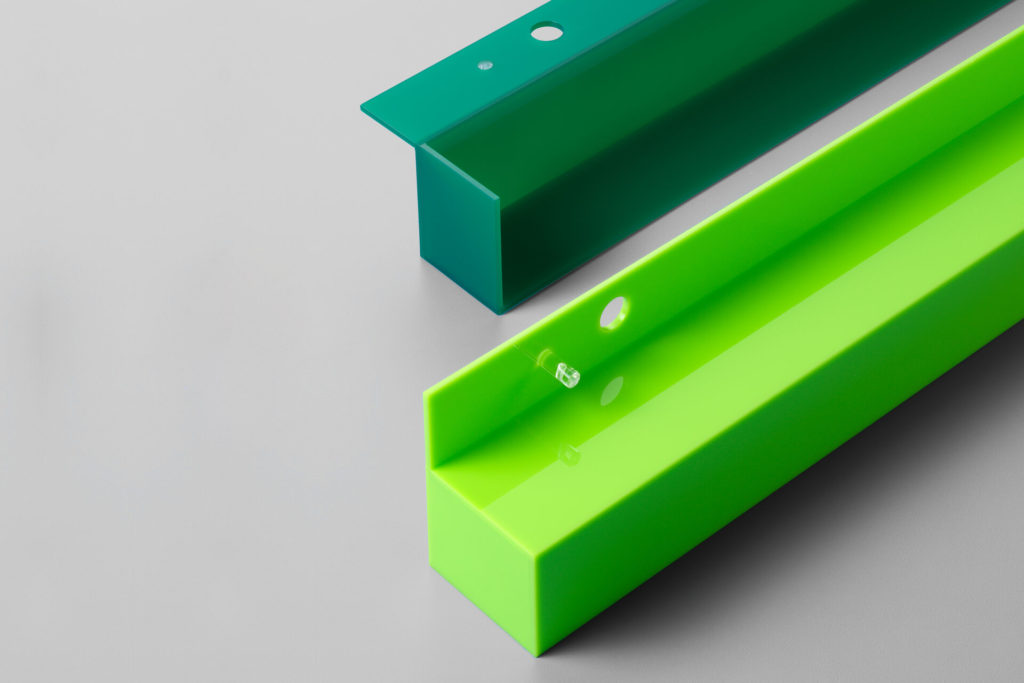 As with metal alloys, these properties can be supplemented and extended by certain additives. Thermoplastics such as PE or PP, for example, can be significantly mechanically reinforced by adding fillers. Compared to metallic materials, plastics offer the advantage that they are easy to shape, have a low specific weight, can be coloured as desired and are highly resistant to chemicals.
Plastic profiles have a lower strength than metal profiles and a significantly lower heat resistance. For this reason, a precise knowledge of the operating conditions and the desired functions is required in order to be able to select the appropriate material for each profile.
Our plastic profiles are used in the construction industry, in vehicle construction, in various mechanical engineering applications, in plant construction, in the electrical industry, in agricultural engineering and in the wind energy sector, among others. We would be pleased to advise you on the selection of the material and on the functional and plastic design of the profile for your application.
Co-extrusion for special applications
Within the scope of co-extrusion, several different plastics with different properties can be brought together. For this purpose, several extruders are arranged in blocks of two or three so that the melt flows of the respective extruders run parallel and are joined to form a single profile strand. The resulting n-plex profiles can cover a wide range of requirements. In addition, different colors or hardnesses can be combined.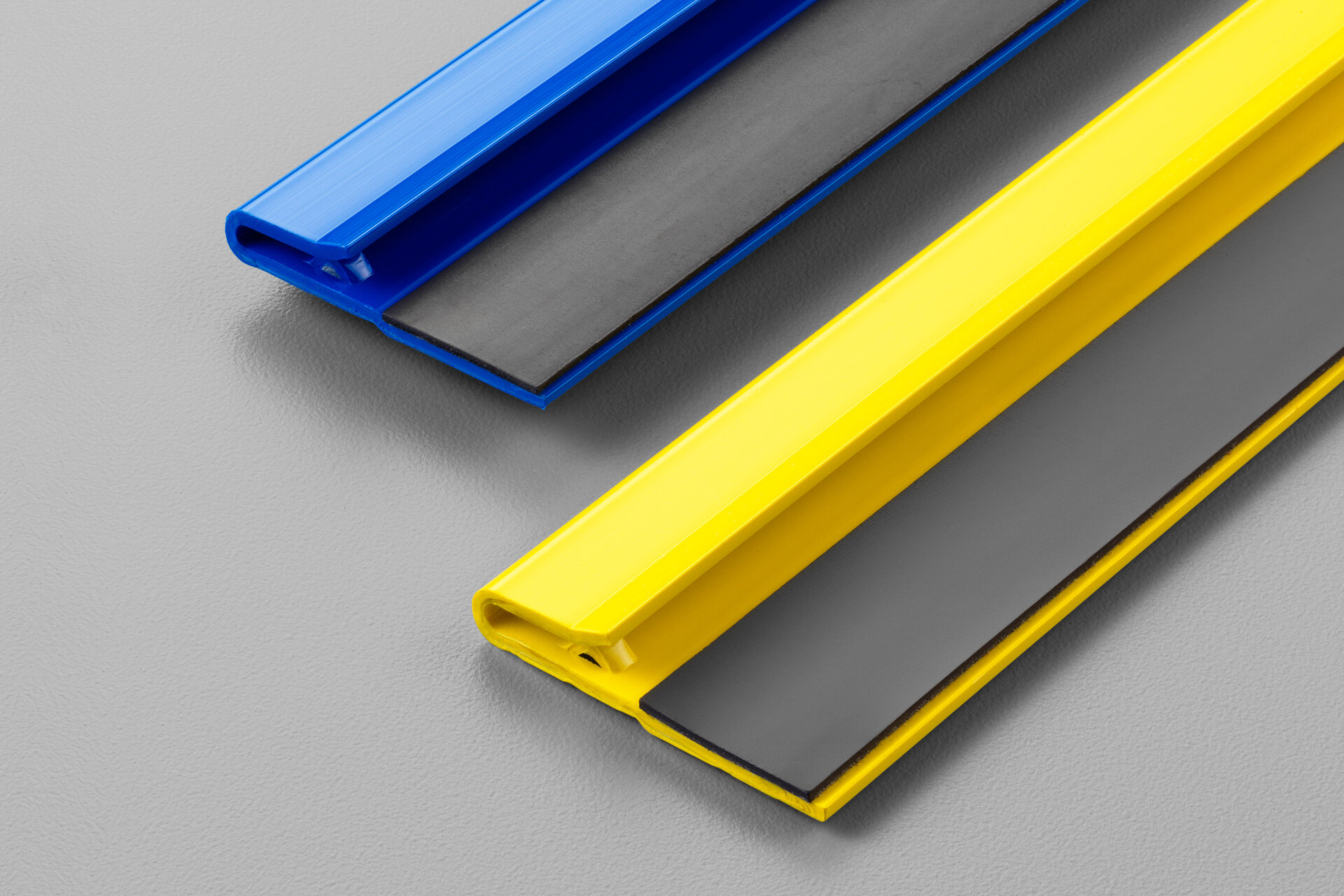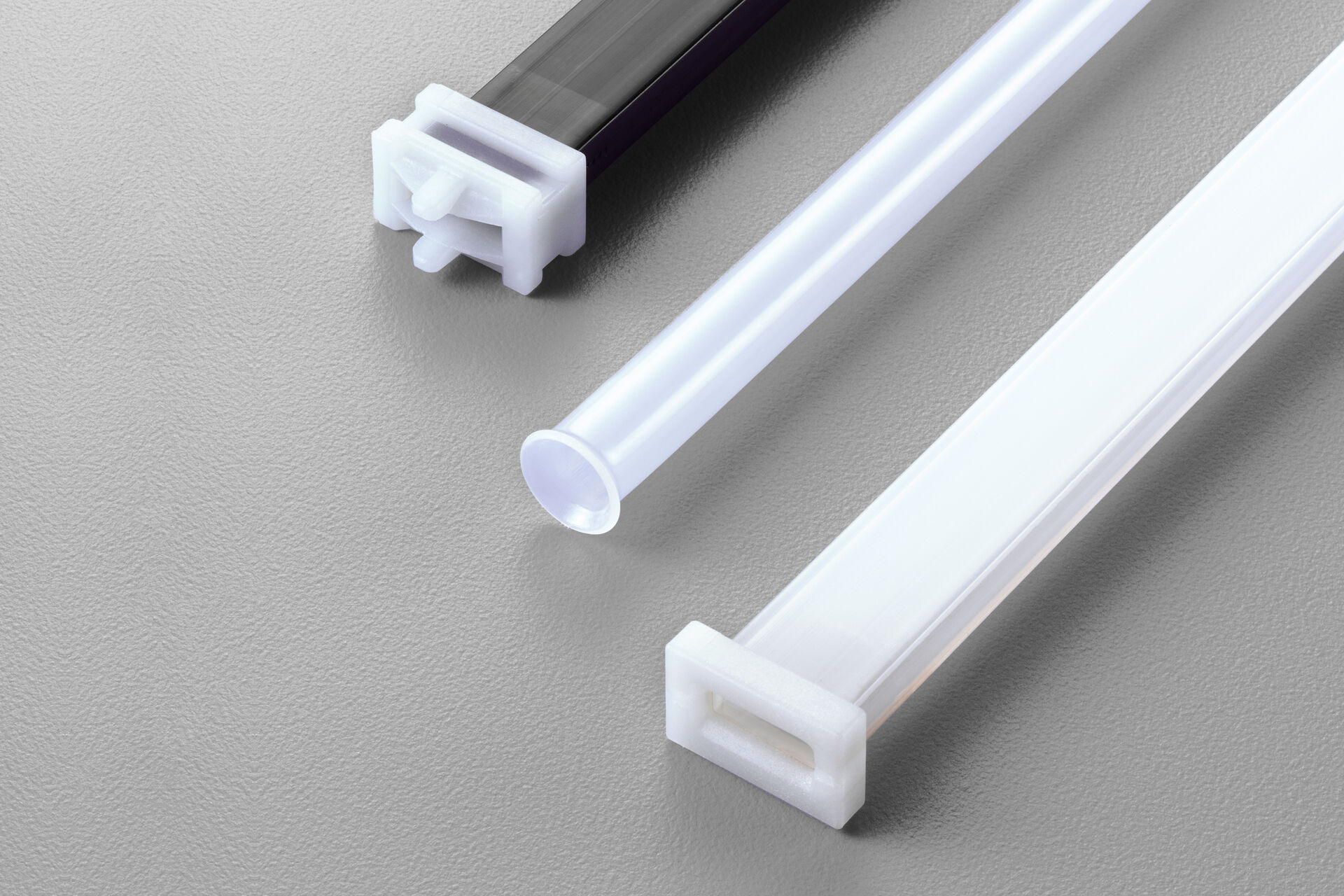 Fabrication and finishing
The further processing of plastic profiles to finished parts according to drawings is usually carried out by downstream equipment within the production line. After cooling, profiles are drilled, punched or milled in the line. Fasteners, end pieces and caps can also be directly injection moulded onto cut profile pieces after the actual production process. Fastening elements such as clips can be formed by mechanical processing.
We offer among others the following materials in the field of plastic profiles: