Protective Plugs and Protective Caps
Plastic protective plugs and caps are used to seal and secure sensitive and critical connecting parts and end pieces. Metal components are usually galvanized or painted to protect against corrosion. By attaching protective caps, these components are protected from scratches or other damage.
Protective plugs are used to cover openings and bores or as dust protection for sensitive components. Both products can be manufactured in various plastics as well as in different colors. Due to their simple but at the same time indispensable function, they are used in the entire machine and plant construction as well as in the hydraulic industry.
Different variants
Due to countless possible applications, protective caps and plugs must have the most diverse geometries. A version without thread is suitable for protecting protruding components (screw heads or nuts), as these can be fitted comparatively easily and removed again if necessary. Plugs without threads can be used for permanent use in drill holes or other openings, but are difficult to remove again. Screw plugs or sealing screws are suitable here. These are screwed or unscrewed directly into or out of the intended opening and thus allow easy removal. A further possibility is provided by so-called strap plugs, which are fastened for quick assembly by simply pressing on them, but can be removed just as easily through the existing strap.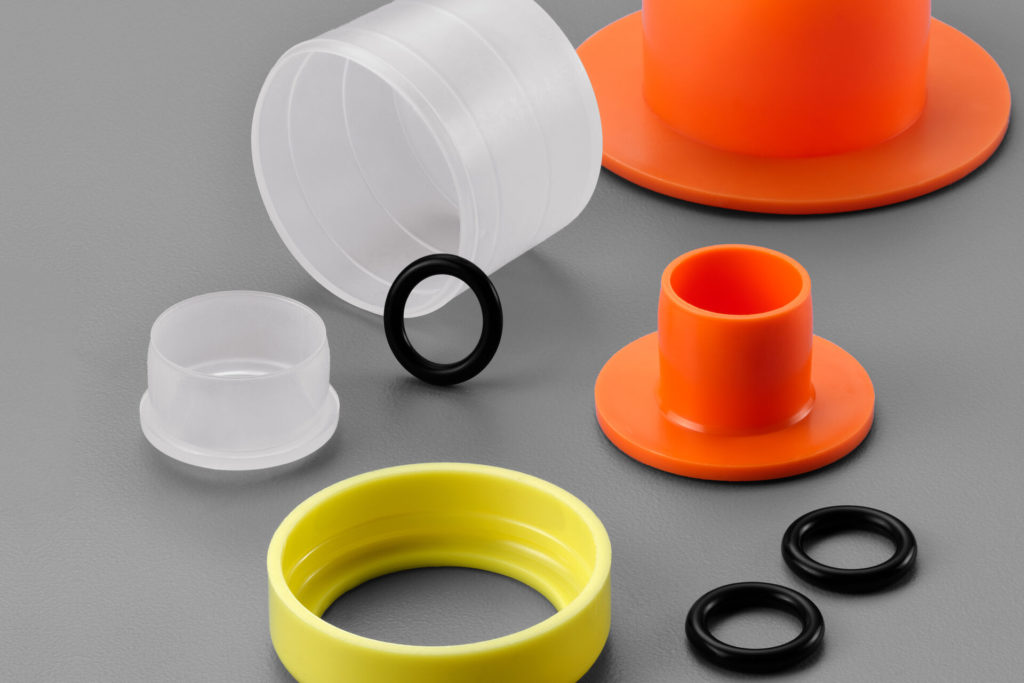 We supply protective plugs and protective caps in the following designs:
valve protection caps
thread protection caps and sealing screws
protective caps for screws and nuts
tab stopper
screw caps including seals
dipping caps
We offer among others the following materials in the field of protective plugs and protective caps:
Rubber:
NR
SBR
NBR
HNBR
EPDM
CR
Silicone
Plastic: