Foams
Foams are materials with a porous structure and the associated low density of rubber or plastic. The low specific weight and good compressibility open up a wide range of applications for foams.
Porous materials such as silicone foam, cellular rubber, sponge rubber as well as foam rubber offer a resistant supplement to solid materials and are excellent for insulating or sealing. For this reason, foams are widely used in vehicle construction, mechanical and plant engineering, medical technology, energy technology, the electrical industry, communications and agricultural technology.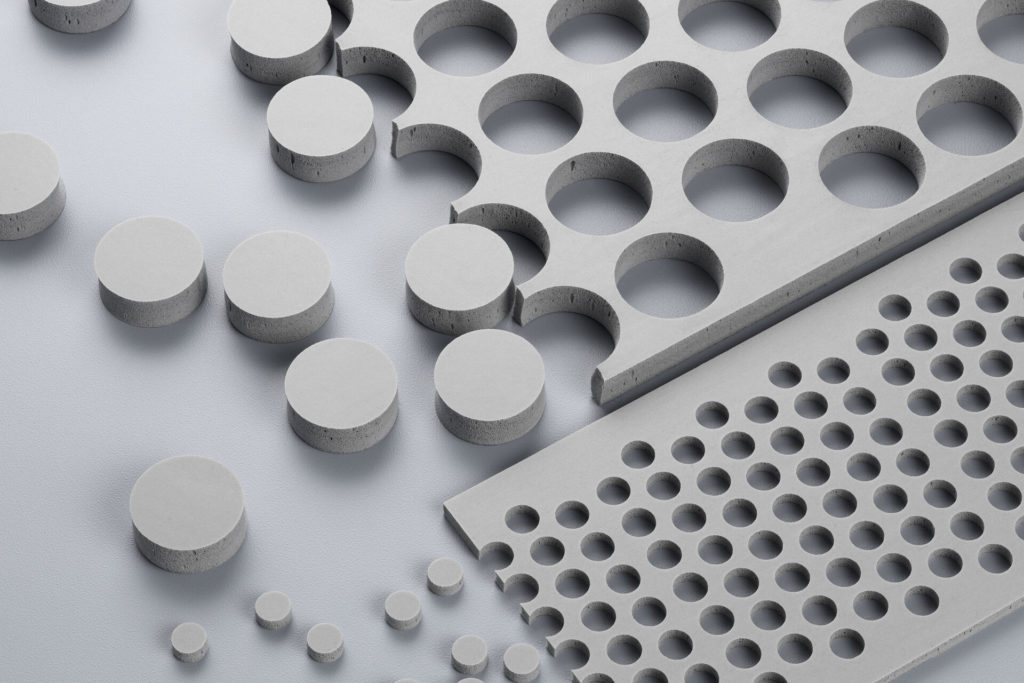 Production
Foams are produced with or without pressure, depending on the process. Foaming is achieved by mechanical or physical processing or by a chemical reaction using blowing agents. The selected process and the raw material composition of the materials have a decisive influence on the achievable density of the foams, as they have an open, closed or mixed cell structure after production. The processing can be done by extrusion or injection molding. Prefabricated sheet products are often die-cut.
Common to all foams is the low weight, due to the low density. Parameters such as restoring force, compression set (DVR), water absorption capacity, acoustic decoupling, shock absorption, damping and insulation capacity sometimes differ greatly.
Compression behavior
Usually, rubber components are incompressible in a firmly installed state if there is no room for them to escape when force is applied. An exception, however, is in the form of foamed elastomers.
Due to the cellular structure of the material, the space required for displacement within the pore structure itself is provided, allowing compression even in fully filled spaces. This property predestines foams for sealing and insulation applications where no other material can offer an alternative.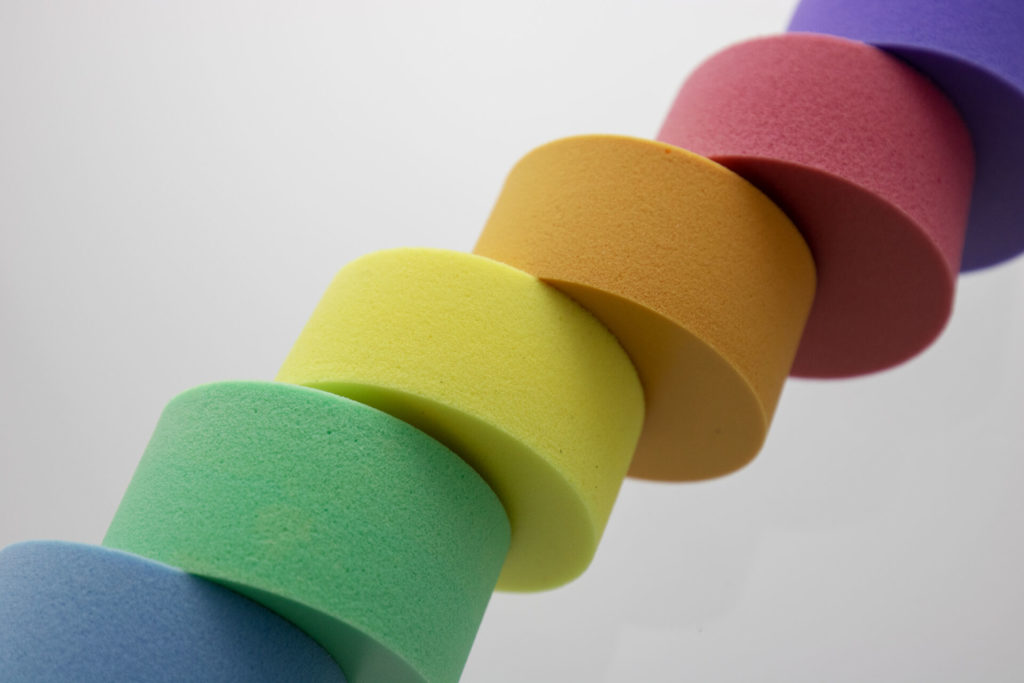 Among others, we offer the following materials in the field of foams:
foam rubber (EPDM, NR, NBR, CR)
cellular rubber (EPDM, NR, NBR, CR)
sponge rubber (NR)
silicone foam
polyurethane foam