Freehand Products
Freehand rubber articles are all parts that are handmade from intermediate products by grinding, sawing, turning, milling and drilling. Accordingly, no metal molds are used for this manufacturing process to represent the required dimensions and geometries. We envisage freehand rubber articles when the costly production of molds is not profitable or when a special molding is required for test parts or small quantities. Freehand articles are also produced in series as rubber elbows, hose rings and turned parts.
The processing of plates, blocks, tubes, hoses and solid rods is done by hand using mechanical aids. Sophisticated production techniques and qualified personnel guarantee high quality and constant dimensional accuracy. Due to their extensive design possibilities, freehand articles can be used in the most diverse areas. These include general mechanical and plant engineering, pump technology or agricultural technology.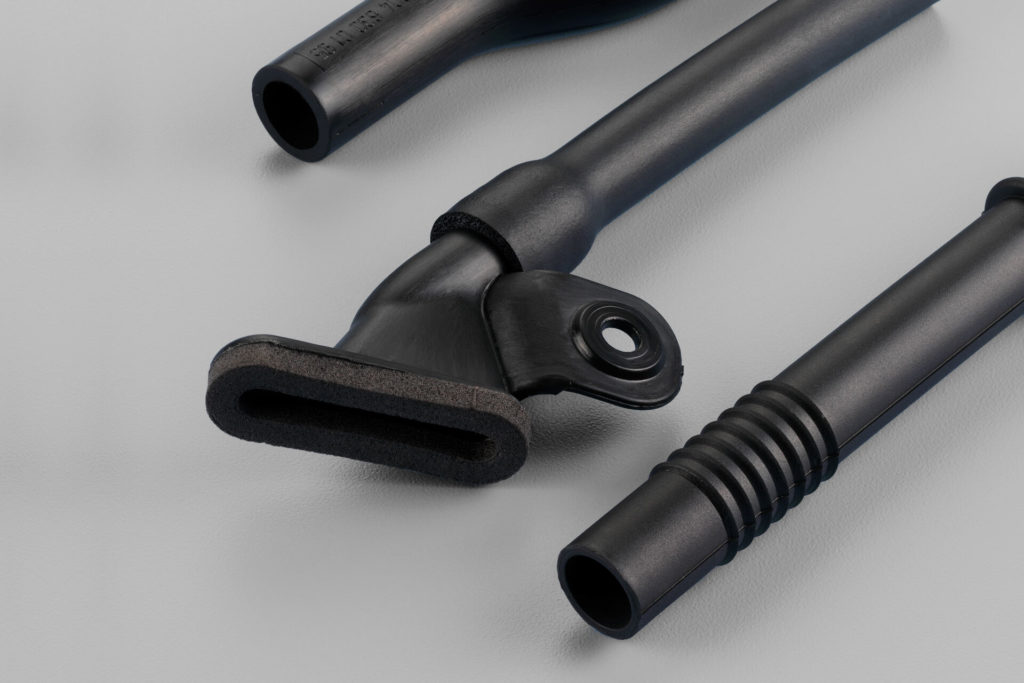 Rubber bends
Bends made of rubber are used in systems where the directional flow of gases or liquids is to be diverted. When choosing the right material, rubber offers the advantage over metal manifolds that it can also be used to transport corrosive fluids. In addition, a certain degree of flexibility can be guaranteed with reliable dimensional stability.
We offer, among others, the following materials in the field of freehand articles:.
NR
SBR
IR
BR
NBR
HNBR
EPDM
EPM
CR
ECO
ACM
FKM
Silicone