O-Rings
O-rings are used in all systems as reliable elements of sealing technology. These are endless rings with a round cross section which are manufactured as molded parts from rubber (partly also from plastic). The possibility of axial or also radial sealing of different fluids (gases and liquids) distinguishes the simple and robust components.
Here, the JÄGER Group has a wide range of different materials and dimensions at its disposal so that the correct parameters are available for every application. With the correct groove design and material selection, a seal can be used for a long period of time, both stationary and moving, within the temperature limits of the material. The advantage of O-rings is that they are easy to install and require little installation space.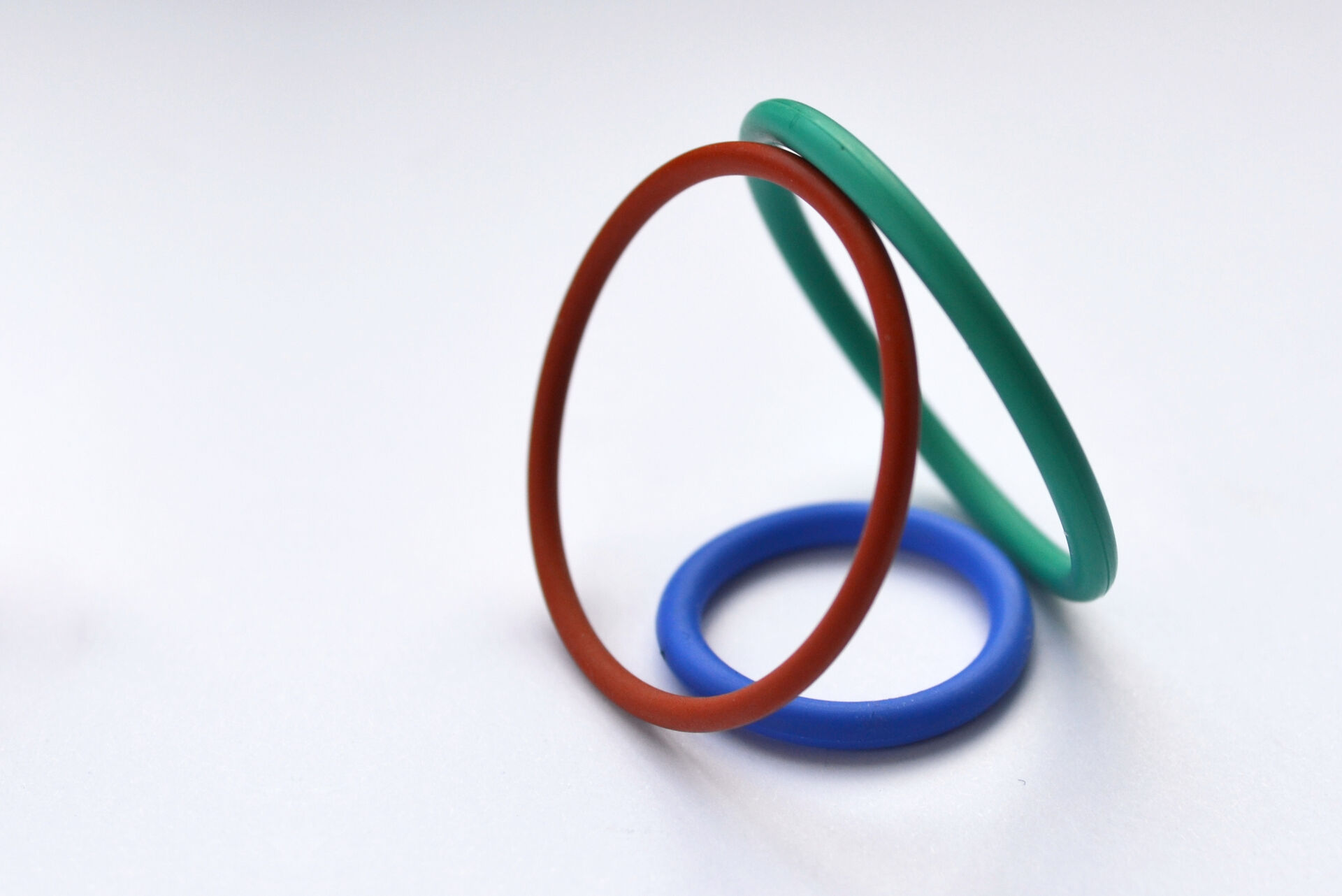 O-rings made of EPDM and NBR
As with all technical products, there is no universal solution for O-rings for all applications. The material as well as the dimensions and assembly of the O-rings must be adapted to the respective overall system and the given influences. If an assembly is exposed to external weather conditions, the material EPDM (ethylene propylene diene rubber) has become established.
Since EPDM is highly resistant to ozone and ageing and also has good resistance to cold temperatures, the material is predestined for such areas. However, EPDM has no resistance to mineral oil-based media and swells strongly under their influence. In this case, NBR (acrylonitrile-butadiene rubber) is the ideal choice, as this rubber is highly resistant to greases and oils based on mineral oil.
We supply O-rings in the following designs:
Shore hardness from 40 to >90 ± 5 Shore A
Black or colored
with or without coating, e.g. siliconizing, PTFE-coating, graphitizing, molycoating, talcumizing, painting
In addition, we offer a wide range of static seals, rotary seals, hydraulic seals, wipers, guide elements and retaining rings.
We offer among others the following materials in the field of O-rings:
NBR
HNBR
EPDM
CR
Silicone
FKM
FFKM
PTFE
PU