Punched parts & blanks
Stamped parts and blanks made of rubber (also of plastic or composite materials) are used in all industrial plants and machines. Among other things, they serve as seals, supports, wipers and dirt traps and are usually produced by machining semi-finished products. In particular, rubber flat seals, which are manufactured, for example, on punching machines, water jet cutting machines or plotters, offer extensive application possibilities. They are intended to compensate for gaps that occur on surfaces that come into contact with each other and provide a secure seal against media from inside and outside.
The starting materials are mainly sheets of various mostly elastic materials with and without inlays or mats with surface design. In addition to the standard designs with grooves or burls, we also offer customer-specific surface patterns. In addition to the solid materials, porous materials such as cellular rubber, sponge rubber, polyurethane and silicone foam can be used excellently for various sealing requirements. Stamped parts and blanks can be found in all areas of industry. They are produced for mechanical and apparatus engineering, the food industry, pipeline construction, the electrical engineering industry, vehicle construction or agricultural engineering, among others.
Processing of flat semi-finished products – water jet cutting
In contrast to the usual punching process, the manufacturing process of water jet cutting offers the advantage that it is particularly suitable for soft or multi-layer materials. In addition, materials of varying hardness and fine geometries can be processed. Plates lying flat on a metal grid are cut with a precisely directed thin water jet. The large number of different materials and the large differences in the number of stampings and blanks require specific production facilities. We therefore rely on strategic supply partners who complement our in-house production for projects with small quantities and specific manufacturing processes.
Refinement
Various finishing techniques can be used to significantly extend the possible uses of stamped parts and blanks. To facilitate component handling and reduce assembly work, the following techniques, among others, can be used
laminating of foils
Lamination of adhesive systems
Punching of multi-layer pull-off flaps
printing
Assumption of the scope of assembly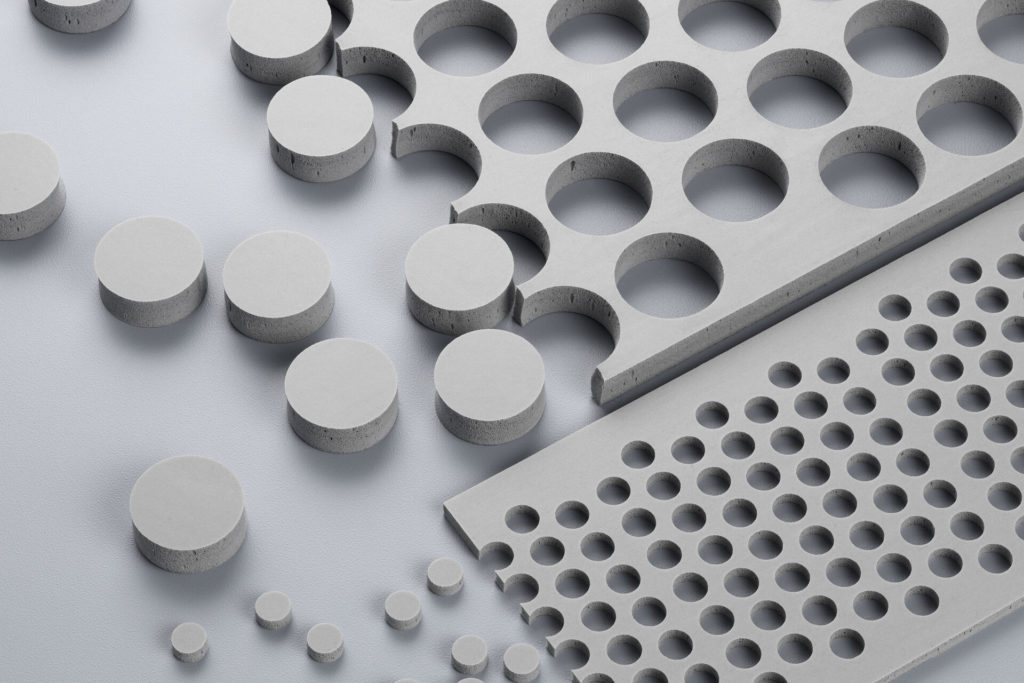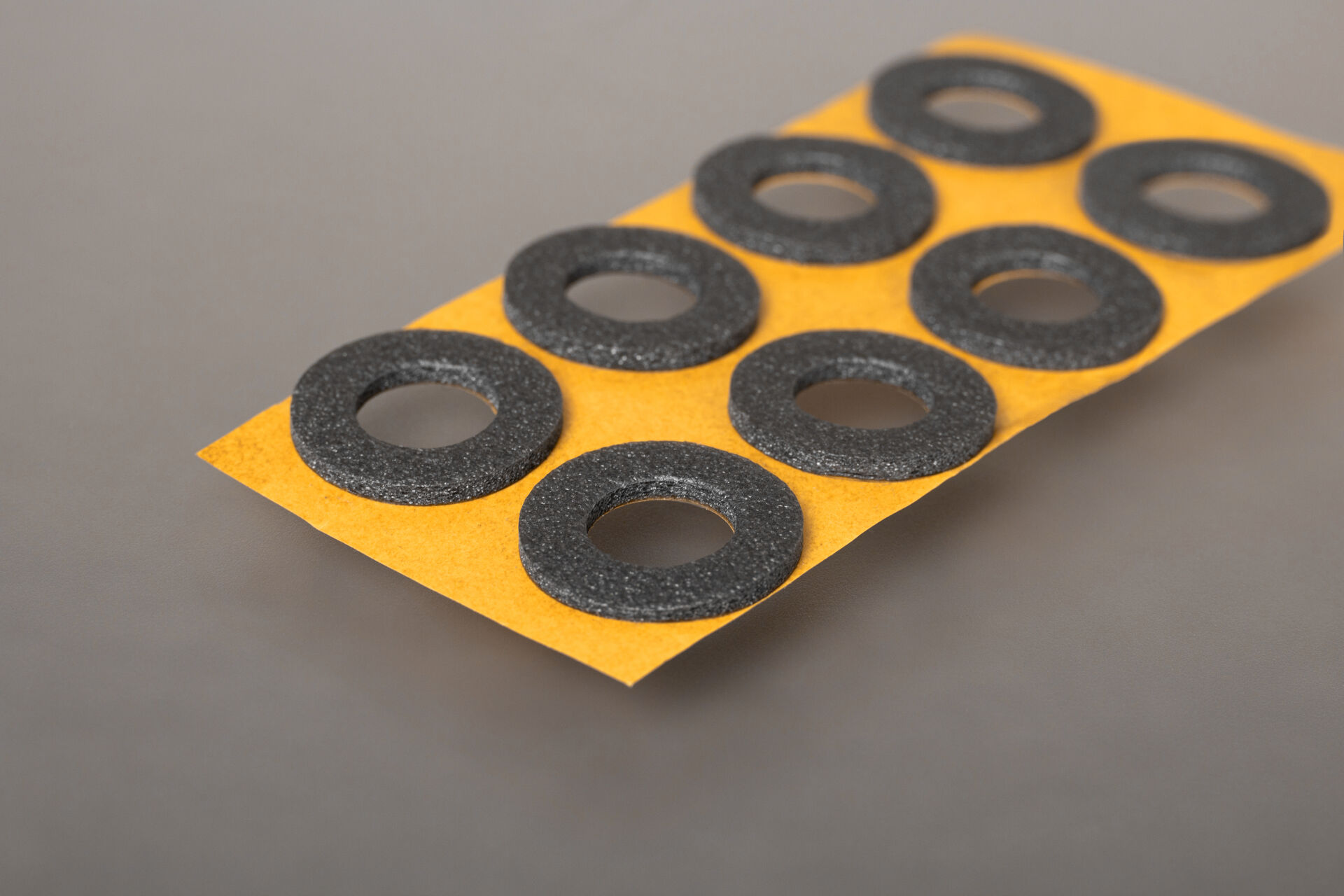 Among other things, we offer the following materials in the area of punched parts and blanks:
Rubber
NR/li>
SBR
IR
BR
NBR
EPDM
EPM
CR
ECO
ACM
Silicone
FKM
Elastomers are predominantly also available in cellular form
Plastic
PA
POM
PC
PVC
PE
PP
PTFE
PUR
Various thermoplastics are also available in cellular form
High pressure materials and composite materials