Rubber Hoses
Rubber hoses are used in various industrial areas. In the first instance they serve as flexible means of transport for fluids or solids (as granulate or powder) and thus offer a decisive advantage over static pipes made of metal or plastic.
The properties of the material rubber open up a wide range of applications for hoses in the most diverse fields of application. Whether elastic and abrasion-resistant or mechanically, thermally or chemically resistant, the specifications of rubber hoses are virtually unlimited.
Where the material reaches its limits, it is also possible to extend the existing properties with textile inserts or metallic reinforcements. Technical hoses are usually standardized industrial products that are standardized according to DIN or ISO.
The JÄGER Group offers a comprehensive range of hoses for all areas of application and supplies hoses for pressure and vacuum stress in practical dimensions, wall thicknesses and lengths with and without fittings. This diversity enables reliable use in agriculture and the food industry (e.g. dairies) but also in gravel plants, mechanical engineering and pipeline construction.
Different hose variants
Since both the design and the materials and manufacturing processes used for a hose must always be precisely adapted to the existing conditions of the application, there is no hose that can meet all requirements and loads at the same time. For this reason, we advise you from the very beginning in order to precisely understand the challenges facing the component and to achieve the desired goal together.
Mandrel heated molded hoses
Narrow bending radii and limited installation space require the use of pre-bent shaped hoses produced in the mandrel heating process. Hoses manufactured on mandrel are extruded or wound. These usually have only very narrow dimensional deviations in the inner and outer diameter and are therefore suitable for applications which only allow very narrow tolerances. On customer request we develop hoses of any length and diameter. By means of injection molding, form-bound branches and fittings can be vulcanized on.
We supply rubber hoses in the following designs:
Hoses without inlay – for simple applications
Hoses with textile or metal reinforcements – dimensionally stable and pressure-resistant
Hoses with spirals or rings and ribbed on the outside – for suction operation and additional flexibility
Hoses with rings – compressible to a certain degree
Hoses with braided or spiralled metal reinforcements – for very high pressure loads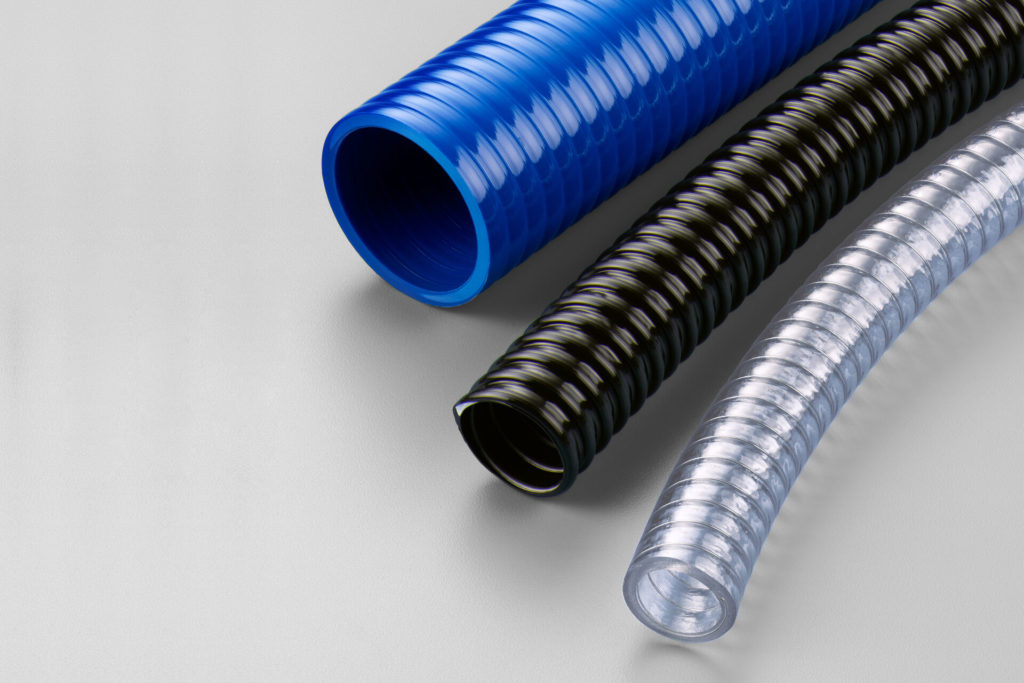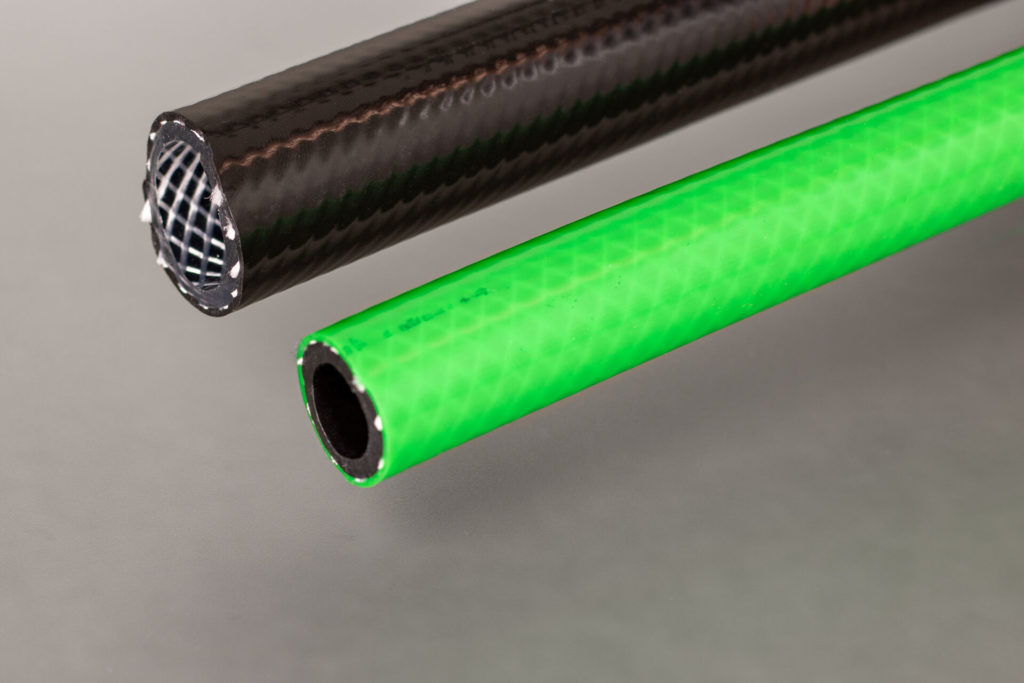 We offer among others the following materials in the field of rubber hoses:
NR
SBR
NBR
EPDM
CR
Silicone
FKM