Rubber Mats & Rubber Sheets
At first glance, elastomer or rubber mats appear to be comparatively simple semi-finished products, but they reveal enormous potential for all areas of industry. They are used for protection against abrasion, for the insulation of vibrations or also for electrical insulation. For occupational safety, rubber mats and rubber sheets are used as anti-slip underlays in almost every production area. The materials, thicknesses or surfaces used are directly adapted to the respective areas of application. These range from general mechanical and plant engineering to fittings and apparatus engineering to the chemical and electrical industries.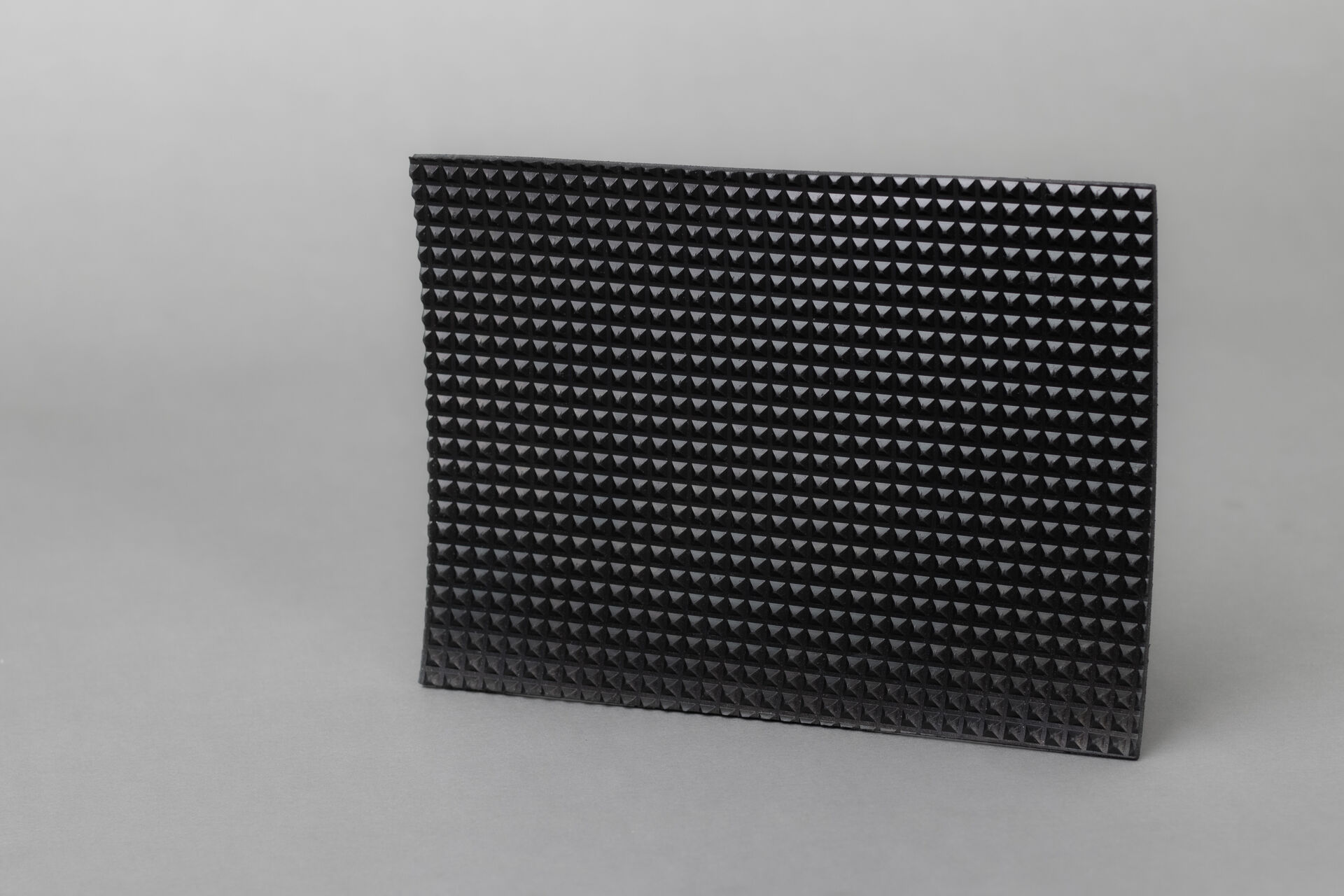 Cushioning mats
Cushioning mats and panels are usually made of rubber granulate or cellular materials. These are used to decouple machines and systems and are intended to minimize the vibrations generated during production. The damping of vibrations contributes to the protection of the machine environment as well as to a longer service life of the actual plant. It also reduces the maintenance requirements of susceptible components, which can significantly reduce the associated costs.
We supply rubber mats in the following designs:
Rubber sealing plates
High pressure sealing materials
Rubber mats made of cellular materials (cellular and sponge rubber, polyurethane and silicone foams, foams)
We offer among others the following materials in the field of rubber mats and rubber sheets:
NR
SBR
IR
BR
NBR
EPDM
CR
ECO
ACM
Silicone
FKM
FFKM
IIR
PU