Rubber Molded Parts
For the production of rubber molded parts, plastic rubber compounds are placed in specially designed metal molds. The desired geometry is first formed by pressing or injection, and then the mixture is stabilized by vulcanization. This process gives the material its specific elastic properties.
Rubber molded parts are particularly suitable for damping, sealing, insulating and protecting and thus offer almost unlimited application possibilities. They can be found as rubber buffers, seals and much more in all areas of mechanical and plant engineering, the electrical and vehicle construction industry, energy technology as well as agricultural and environmental technology. Most molded rubber parts are not standard or norm parts, but are developed for specific functions in close cooperation between our product development team and our customers and then manufactured to order.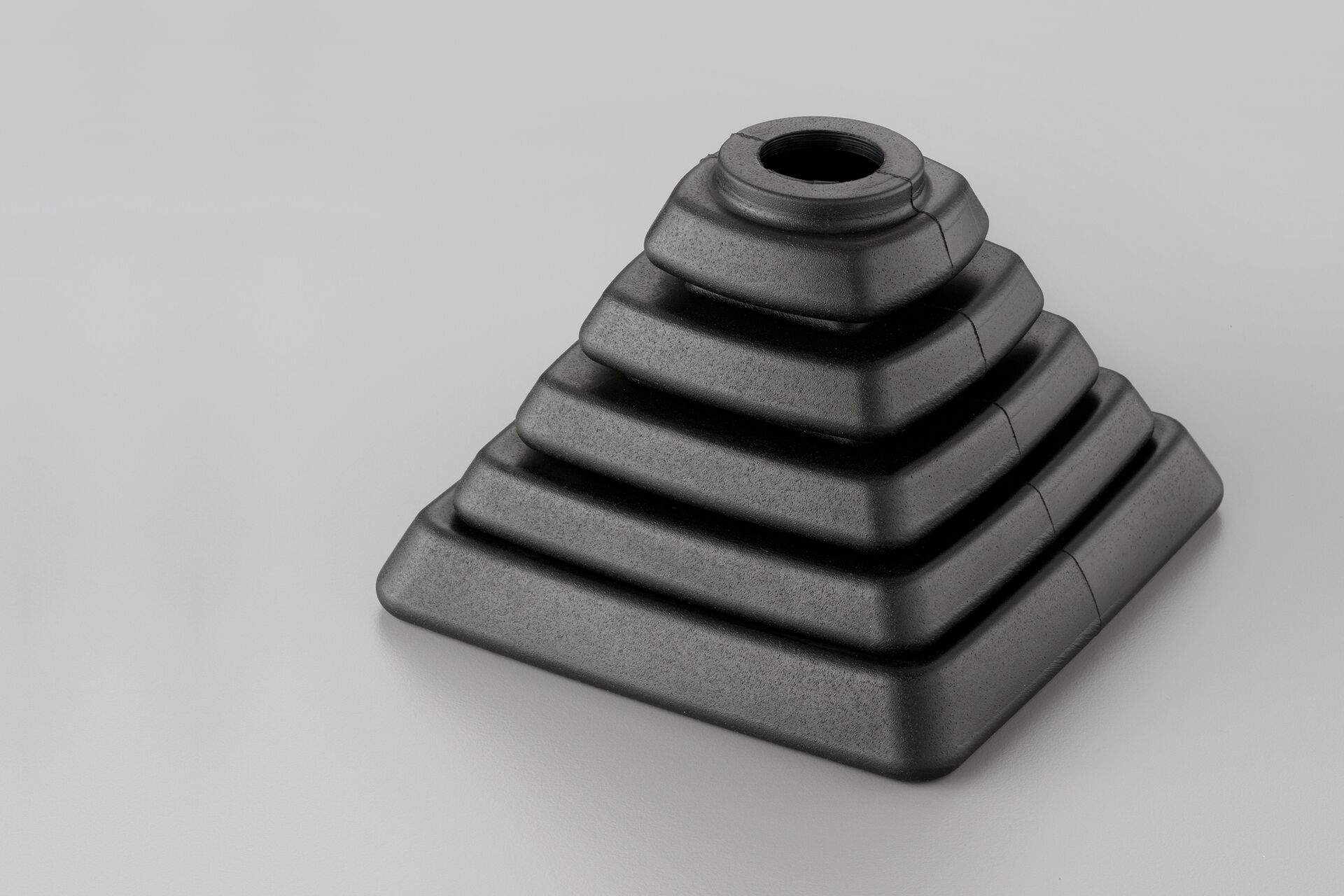 Multifunctional
Molded rubber parts are elastic, pressure-resistant and abrasion-proof as well as mechanically and chemically resistant. The respective operating conditions and the desired function determine the choice of material and the type of manufacturing process. Each manufacturing process has specific characteristics and must therefore be precisely matched to the order to be produced and the associated purchase quantities. We can map both individual and series production as well as mass production within the JÄGER Group or via our strategic partners.
For the production of rubber molding parts we have, in addition to conventional vulcanization presses in which displacement and transfer molds are used for the compression molding process (CM) and the transfer molding process, injection presses for the injection molding process (IM) of the most modern design.
Material, production process and production method are coordinated in such a way that an economic optimum in production and application is achieved. Among other things, the use of cold runner technology contributes to this, which also helps to protect the environment and conserve resources.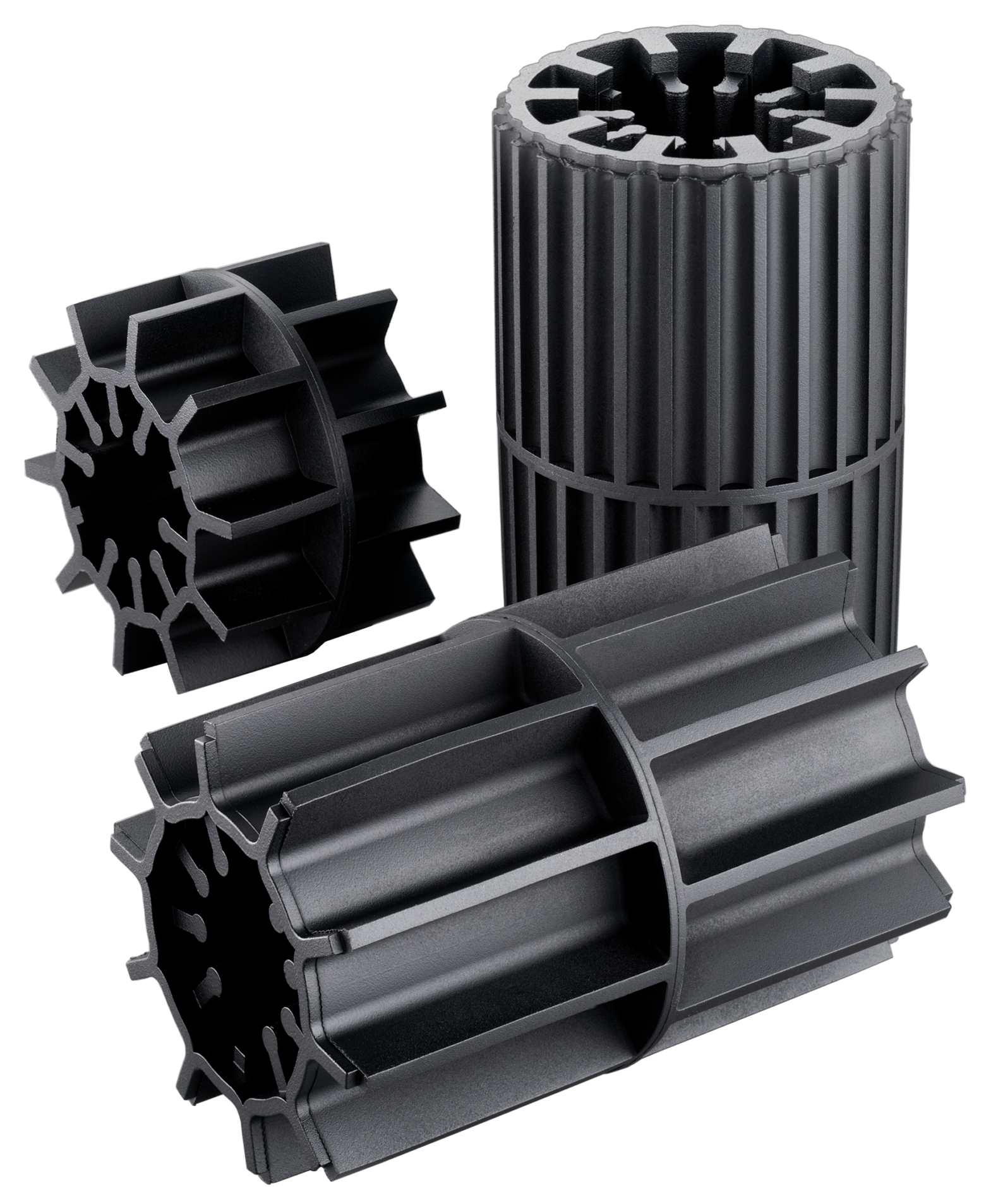 Customized
Molded rubber parts are subject to the influence of changing media, temperatures and climatic conditions, mechanical stresses or ozone and UV exposure from solar radiation, which limits their useful life and service life. In order to guarantee high quality, we rely on our own material development and production.
For this purpose, we carry out mechanical and dynamic tests, vulcanization and processing tests as well as material and damage analyses in the development laboratories of the JÄGER Group. For further analyses (e.g. electron microscopic examinations) we cooperate closely with the German Institute for Rubber Technology (DIK) in Hanover.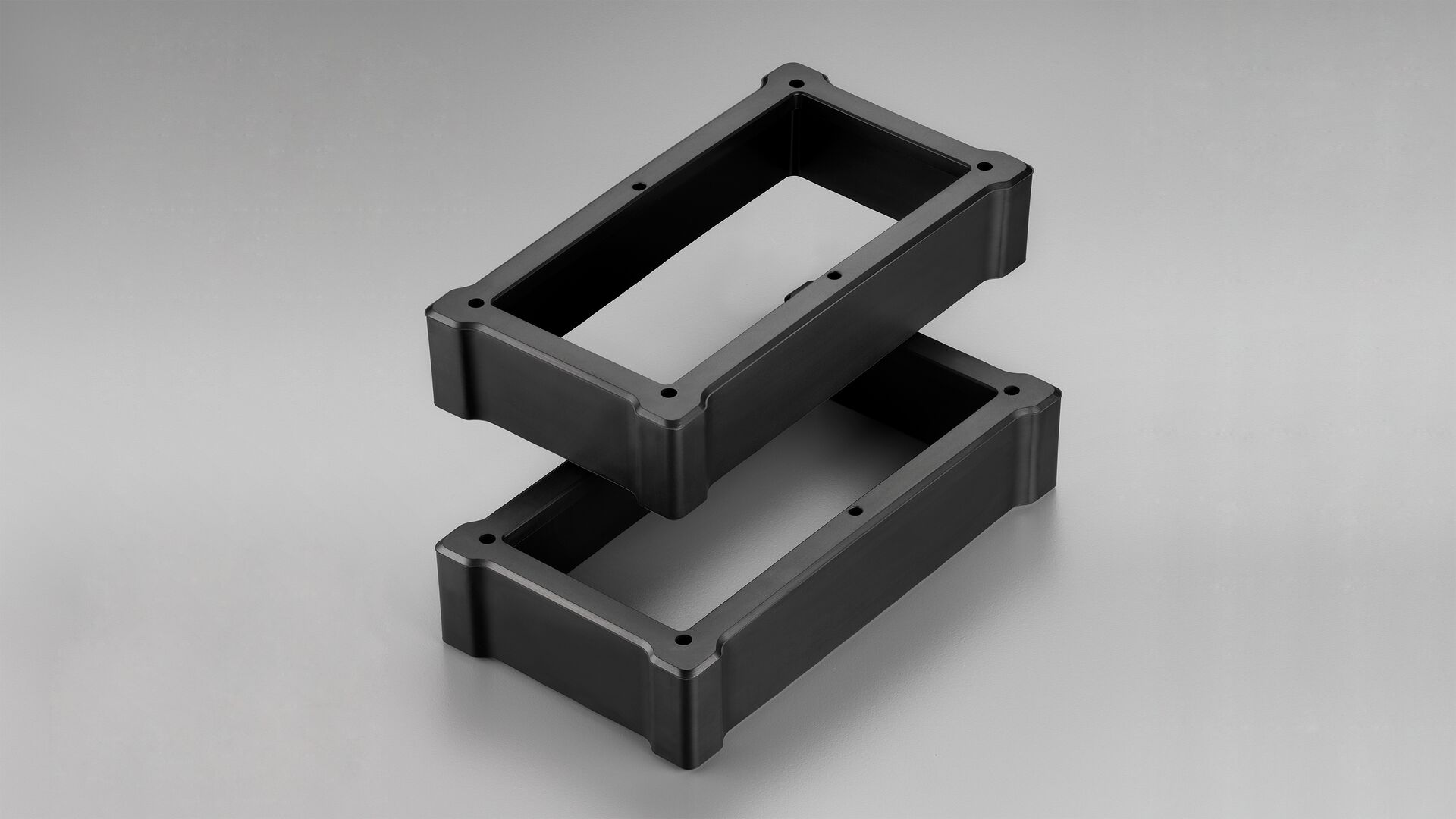 Materials
We offer among others the following materials in the field of rubber molded parts:
NR
SBR
IR
BR
NBR
EPDM
CR
ECO
ACM
Silicone