Rubber Profiles
Rubber profiles are produced endlessly by extrusion. For this purpose, the unvulcanized rubber mixture is plasticized in extruders and brought into the appropriate cross-sectional geometry by means of attached extrusion tools (mouthpieces) in the extrusion head of the system. The mouthpieces can be adapted as required to produce different profile cross-sections, so that the right geometry can be realized for every application. The profile is dimensionally stabilized by subsequent vulcanization. Vulcanization in a steam boiler or salt bath is used here, as well as hot air vulcanization, UHF production or IR shock vulcanization. Rubber profiles are used for protection or sealing in vehicle construction, the construction industry and general mechanical engineering, among others.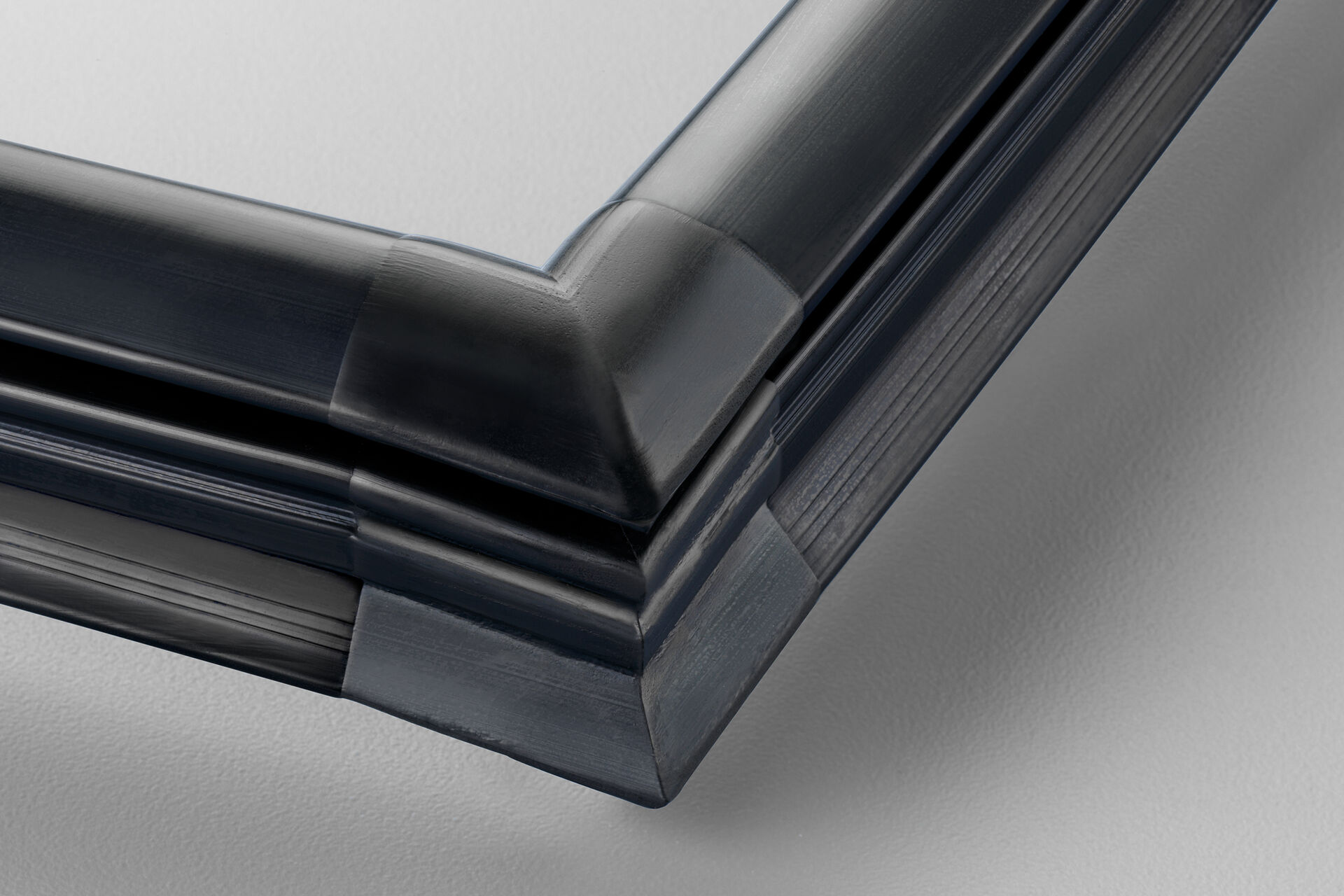 Individual
In the case of dynamically stressed profile seals, we calculate the necessary contact pressure forces and then adjust them specifically by means of hollow chambers or foam structures. The necessary overlap or the gasket stroke can be numerically optimized by means of FEM analysis. These special designs are supplemented by a wide range of standard profiles.
full profiles made of one material
duplex or n-plex profiles made of several materials or hardnesses
Foam rubber profiles and soft rubber profiles and their combinations
Edge protection profiles with and without sealing and covering elements
Finishing techniques
To improve the handling and to facilitate further processing, we offer various finishing options.
Simplified handling of small parts through kiss-cut punching to the liner
Unique identification of the components through multicoloured liners and printing
Partial notching and exact cutting to length to achieve tight bending radii of circumferential seals
Injection of mould corners in elastomer or TPE
Functional surfaces through flocking and bonded coatings
connection of cut surfaces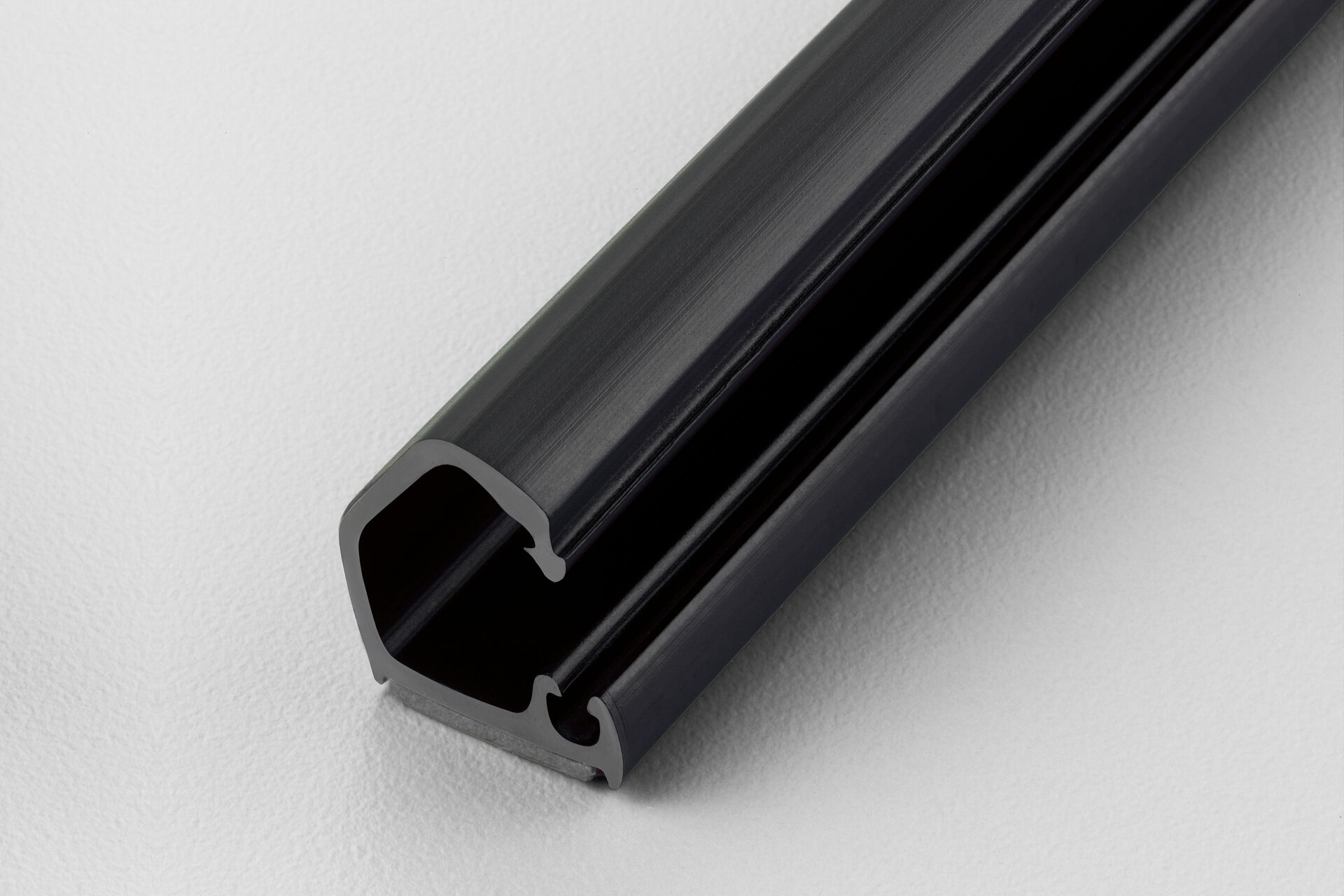 Self-adhesive
To simplify the assembly process, profiles can be equipped with simple, self-adhesive assembly aids. These cold-applied adhesive tapes serve, for example, as transport protection, but do not represent a permanent fastening. By using heat-activated adhesive systems, profiles can also be fixed or bonded permanently and process-safe if required. For example, pull-in grooves in various components can be dispensed with.
We offer among others the following materials in the field of rubber profiles
EPDM
NBR
NR
SBR
CR
Silicone
FKM