Bat­tery Pack
JÄGER Group saves impor­tant order with com­plex bat­tery pack
Pre­cise­ly fit­ting com­po­nents with min­i­mum tol­er­ances!
Reli­able pro­tec­tion of sen­si­tive bat­tery cells!
Time pres­sure because the customer's prod­uct pre­sen­ta­tion is already sched­uled!
Quick arrange­ments between cus­tomer and Jäger-devel­op­ment-team.
Exten­sive mate­r­i­al-knowl­edge for per­fect­ly matched com­po­nents in use.
On-sched­ule deliv­ery through a com­pre­hen­sive net­work of sup­pli­ers.
Cost sav­ing as the prod­uct pre­sen­ta­tion can take place.
Inno­v­a­tive prod­uct design match­es the com­po­nents per­fect­ly to the appli­ca­tion.
Reli­able deliv­ery capa­bil­i­ty for series pro­duc­tion.
High per­for­mance under time pres­sure
A bat­tery pack is required that has what it takes: A large num­ber of dif­fer­ent com­po­nents for the hous­ing and inte­ri­or have to be man­u­fac­tured in series with an extreme­ly pre­cise fit. The com­po­nents must be so pre­cise­ly matched to each oth­er that the cells inside are reli­ably pro­tect­ed. In addi­tion, time is press­ing for this project, as the pre­sen­ta­tion for the new elec­tric scoot­er is already sched­uled!
13 tools for parts pro­duc­tion are now to be pro­duced, and this with­in only 50 days! In addi­tion, the bat­tery pack must first be com­plete­ly designed, where­by atten­tion must be paid to the great­ly vary­ing require­ments for the indi­vid­ual com­po­nents.
Chal­lenge
Exten­sive require­ments for a com­plex sys­tem
The experts at Jäger rely on their knowl­edge of mate­ri­als to mas­ter this chal­lenge. They decide to process four dif­fer­ent mate­ri­als by injec­tion mold­ing to meet the require­ments:
A spe­cial ABS for the inte­ri­or: In the bat­tery, many small cells are secure­ly con­nect­ed to each oth­er. The mate­r­i­al must there­fore be extreme­ly accu­rate and dimen­sion­al­ly sta­ble.
A glass fiber rein­forced PP for the battery's hous­ing com­po­nents, which pro­vides extreme­ly high impact resis­tance.
TPE pro­vides the basis for the foot of the bat­tery on the hous­ing, a rather soft plas­tic and there­fore non-slip and a good vibra­tion buffer.
PC is used for the dis­play win­dow through which the battery's charge lev­el can be read.
The high time pres­sure for the bat­tery pack pro­duc­tion is inten­si­fied by the increase in the order: Jäger Gum­mi und Kun­st­stoff GmbH is now also to inject the parts in series and deliv­er 2,000 sets in advance by air freight. The Jäger team pro­vides the per­fect mix­ture for this: a site man­ag­er who is ful­ly com­mit­ted to the project, a pro­fes­sion­al in project man­age­ment and a prod­uct devel­op­er with a reli­able net­work, sup­port­ed by a very struc­tured office staff.
Solu­tion
Pre­ci­sion fit in every detail
While the final test bench tun­ing is under­way and the mar­ket­ing con­cept is being deep­ened, design­ers and com­po­nent devel­op­ers coor­di­nate the indi­vid­ual parts: no easy task — the parts must match the mate­r­i­al and the process. And vice ver­sa. The strat­e­gy is clear: every­thing comes from one source. This also applies to the choice of project man­agers. The tasks with­in the JÄGER Group are clear­ly defined and assigned up to the last work and project steps. Clear respon­si­bil­i­ties ensure fast, strin­gent process­es.
The client's tech­ni­cians deter­mine in project meet­ings for each item exact­ly where the pro­duc­tion chal­lenge lies, how the spec­i­fied tol­er­ances are to be eval­u­at­ed and ful­filled. Where is there no alter­na­tive to dimen­sion­al sta­bil­i­ty, where can tol­er­ances be extend­ed?
The mate­r­i­al vari­ant of the spe­cial glass-fibre rein­forced PP request­ed by the cus­tomer throws pro­duc­tion back again and again in the first attempts: This demand­ing mate­r­i­al has an enor­mous­ly high sta­bil­i­ty, but not every­one is able to process it. In this case, too, the hous­ing parts for the bat­ter­ies ini­tial­ly warp con­tin­u­ous­ly. The solu­tion is to be found in the quick and quite unusu­al, because very direct, exchange of knowl­edge between all those involved in the mold: the engi­neers relo­cate the injec­tion points where the mate­r­i­al is inject­ed into the mold.
While still on the machine, the col­leagues work out all the nec­es­sary improve­ments and avoid time-con­sum­ing cor­rec­tion cycles. The engi­neers imple­ment the changes, some­times overnight. After just 24 hours, the opti­mized molds are installed on the injec­tion mold­ing machine again. The project man­ag­er of the JÄGER Group per­son­al­ly mon­i­tors the pro­duc­tion sta­tus and the sam­pling.
Result
An effi­cient net­work
The choice of mate­ri­als for the com­plex bat­tery com­po­nents, the total costs of the order and the pro­duc­tion sites of the JÄGER Group, all these com­po­nents must be tak­en into account by those involved in the plan. It quick­ly becomes clear: A man­u­fac­tur­ing com­pa­ny can­not cope with the large num­ber of tools alone. But the JÄGER net­work is bear­ing up. Sev­er­al well-known tool­mak­ers are avail­able at short notice. One knows each oth­er per­son­al­ly, and that pays off. Agree­ments down to the last detail are made on the spot. The client ben­e­fits here from a proven, exclu­sive net­work whose access is only pos­si­ble via the JÄGER Group.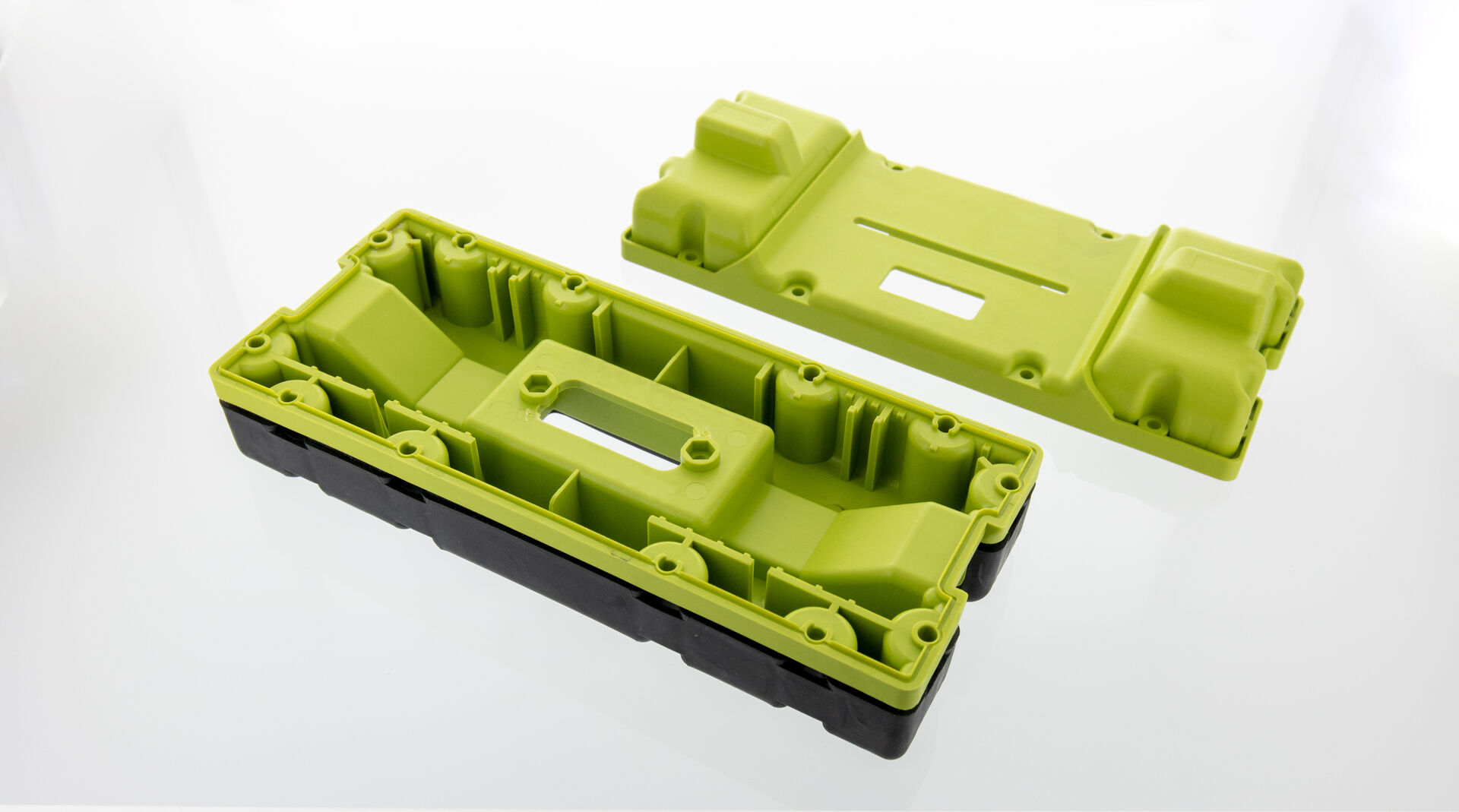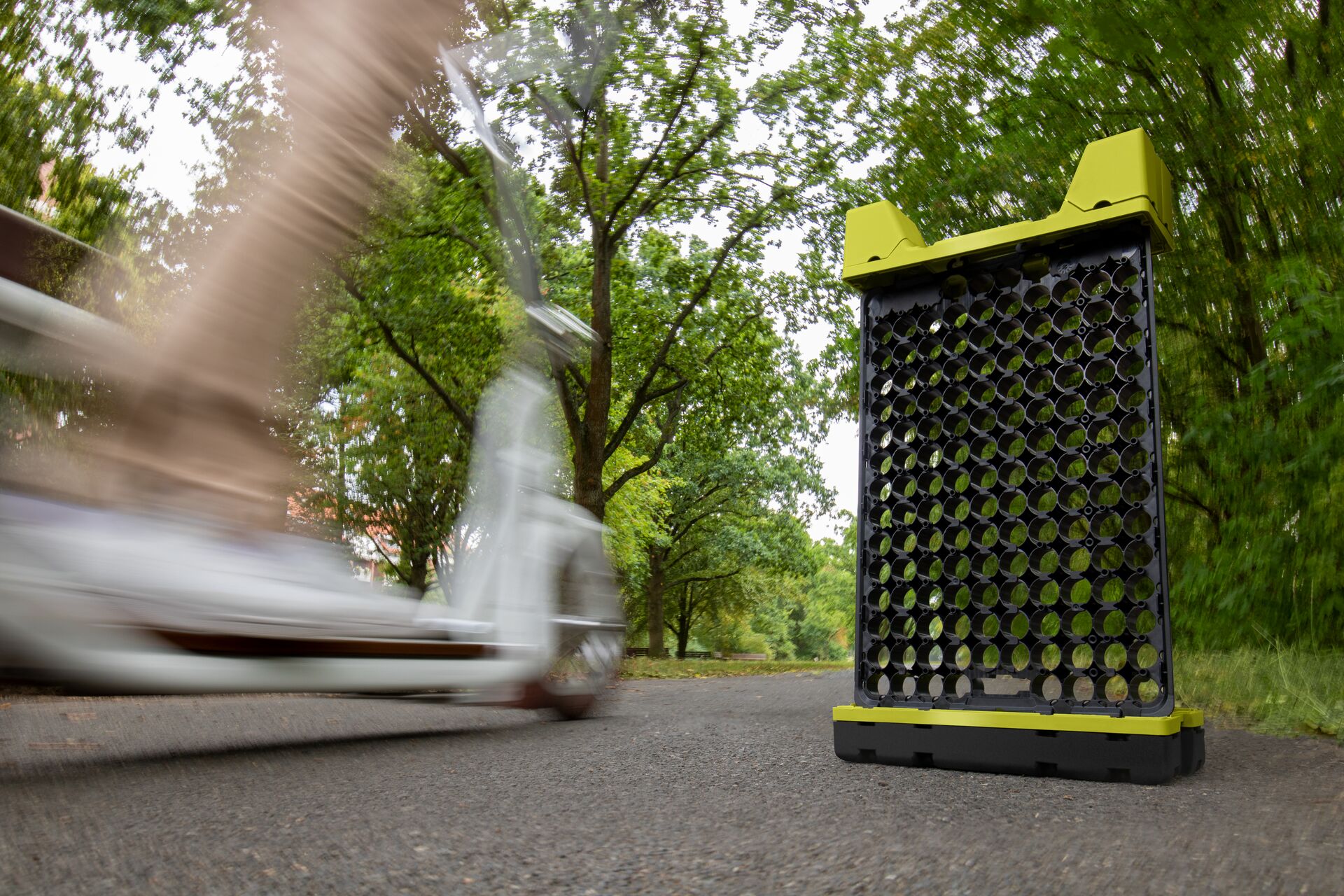 While the design engi­neers set the shape of the parts in motion, the project man­agers cre­ate the nec­es­sary logis­tics con­cept for just-in-sequence deliv­ery to the assem­bly line of the scoot­er man­u­fac­tur­er in Ger­many. A reusable pack­ag­ing adapt­ed to the respec­tive arti­cle rounds off this project.
The time has come. The JÄGER Group pro­vides all com­po­nents and series sets on sched­ule in the request­ed qual­i­ty and quan­ti­ty. It remains to be
desired: Have a good trip at all times!
Your con­tact per­son for the bat­tery pack