Profiled rubber fabric belts for loss-free product transport
Our rubber fabric belts are characterized by precision, durability and efficiency. Efficient transport of a wide variety of goods requires constant new, innovative developments and improvements to the familiar systems. In this context, we focus on the best possible adaptation to the respective operating conditions and processes in industry, mechanical engineering and plant construction. We take belt speeds into account as well as the transport of sensitive goods.
Special driver or cam profiles ensure loss-free transport of goods and can be manufactured by us from vulcanisation or plastic injection moulding tools with narrow tolerances.
With individual surface structures and hole patterns, we open up further, diverse process possibilities.
We optimize your production processes for the following applications, among others:
Washing plants for vegetables and fruit
Screening belts in the harvesting technology for sugar beets and potatoes
mechanical engineering for conveyor systems, for example for cement bags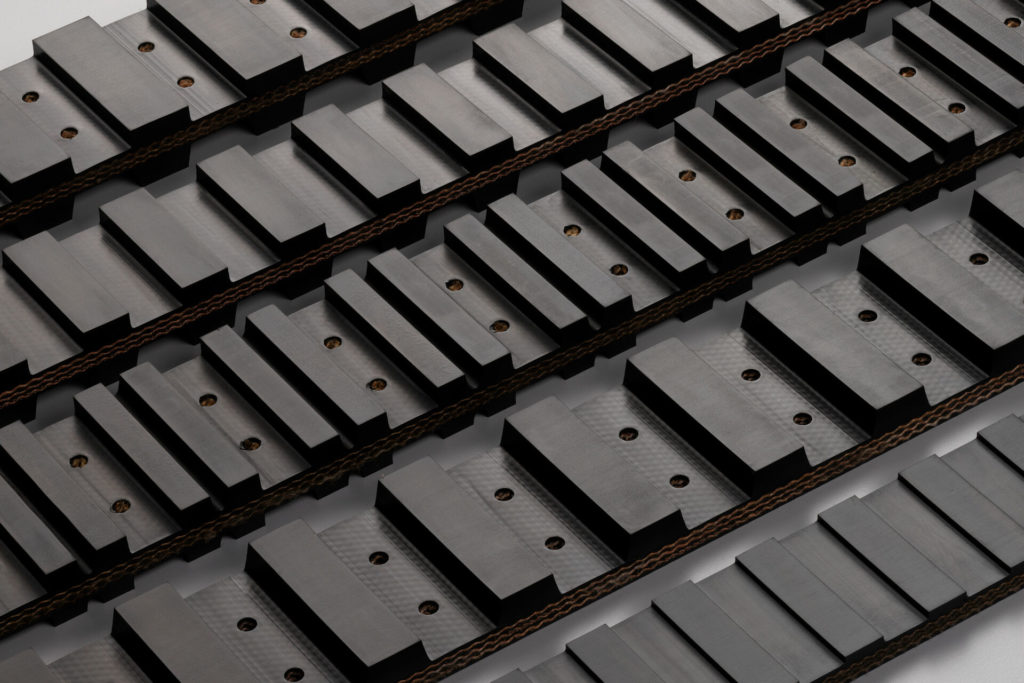 We offer among others the following materials in the field of belts:
Food safe mixture (for direct contact with food)

Especially ozone resistant mixture