Basalt fiber protectors for offshore plants
Jaeger Mare Solutions manufactures durable protectors from a composite of basalt fabric, which protect steel structures in the offshore sector both against corrosion and mechanical stress. At the same time, the increased friction between the steel structure and the rubber fender caused by the protector promotes safe climbing over for technicians. Thanks to the long service life of our protectors you reduce your maintenance costs many times over.
Boatlandings of wind turbines are exposed to particularly high loads – maintenance boats damage the surface coating of the boat landing during docking due to the up and down movement caused by waves.
Hunters Mare Solutions protectors provide a remedy: The hard shells made of basalt fabric and vinyl ester resin are attached to the fender tubes with an adhesive specially manufactured for this application – similar to a shin guard. This can be done both on- and offshore.
Since basalt is a natural product, it is also non-toxic and therefore absolutely future-proof. Hunter's protectors have to be as well, because even in cold salty sea water and under high UV exposure our protectors have a very long life span due to the basalt fabric.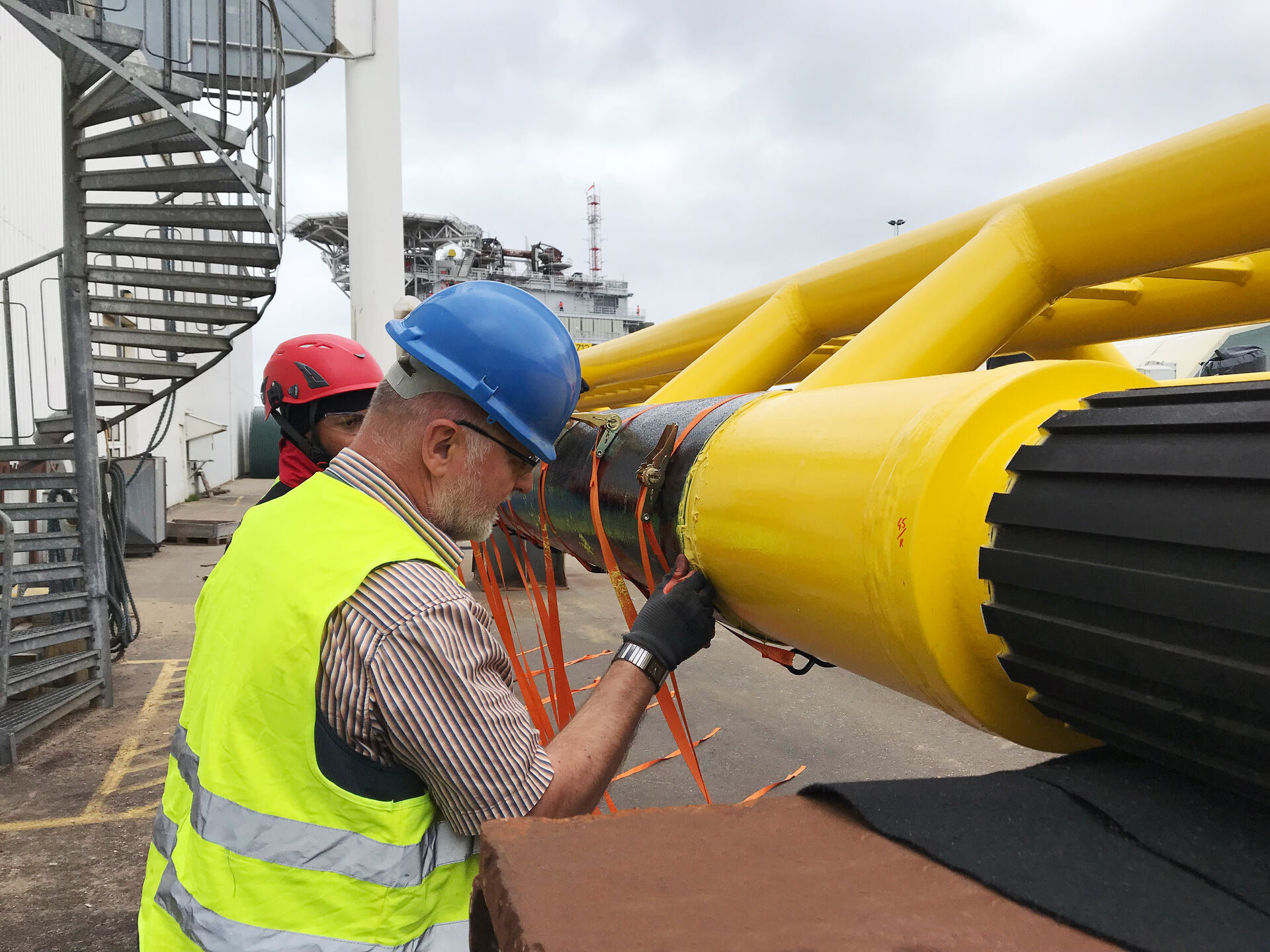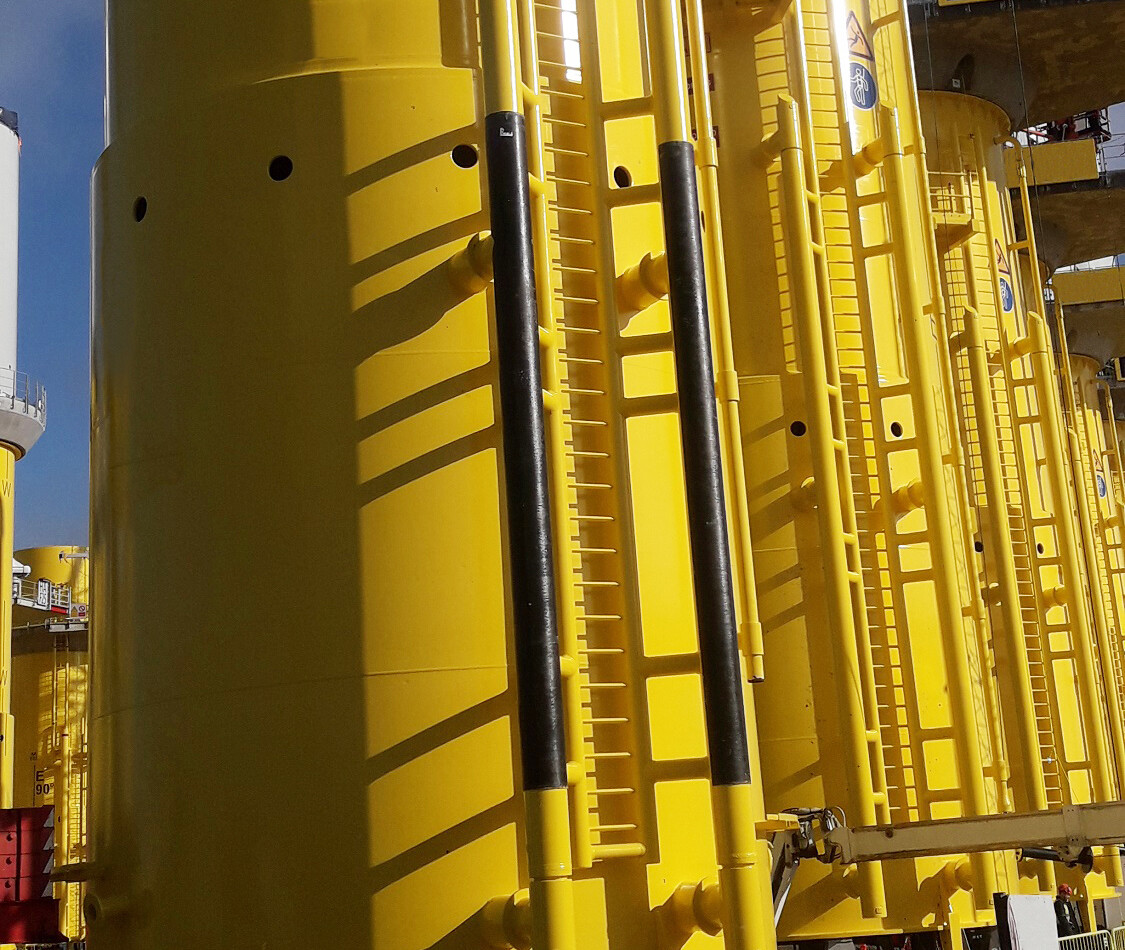 Your advantages thanks to our JÄGER protectors:
Cost-efficient by reducing maintenance costs

Abrasion-resistant: long-term protection against mechanical damage

UV-resistant

Flexible installation both on- and offshore

Individually definable length and color possible

Safe passing of the technicians

Corrosion protection

Shock absorbing at mechanical loads