SPIRA® stators for drill motors
In addition to conventional stators, Artemis also produces stators with uniform rubber wall thickness under the brand name Spira®. These stators used in drilling motors are mainly used in the oil sector, but also for geothermal or mine drilling.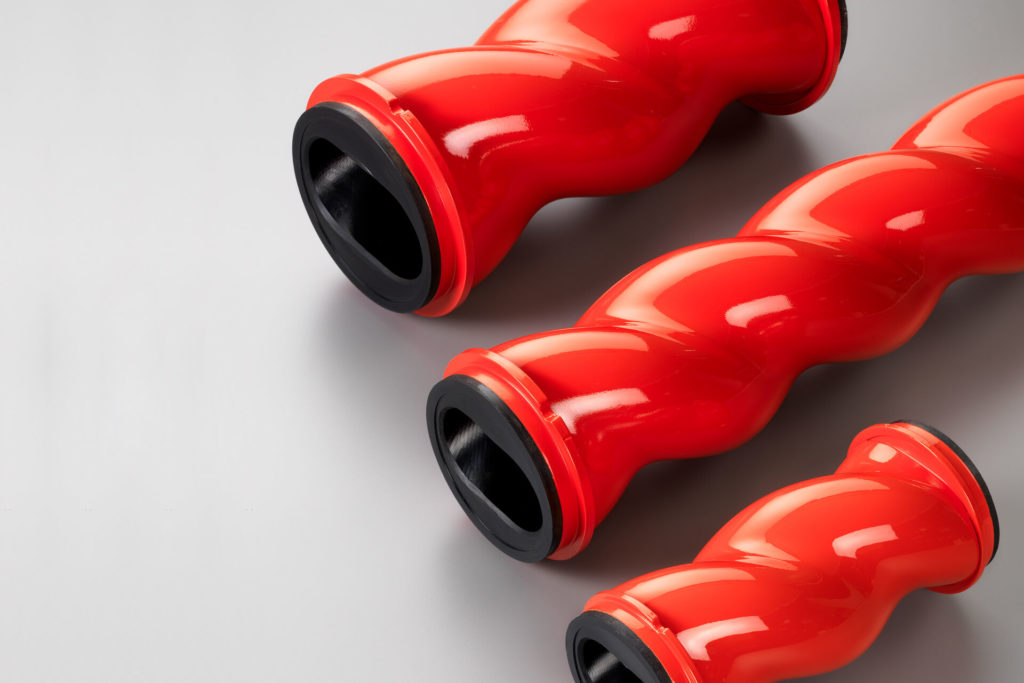 Spira® stators offer many advantages over conventional stators. In particular, the higher torque for the same stator length, the uniform swelling in aggressive drilling fluid media and the uniform thermal expansion ensure significantly higher efficiency and longer durability.
Spira® stators therefore drill to the required depth even in difficult applications without having to be replaced in between, thus saving a lot of time and money. The availability of different elastomers such as NBR, NBR-HR, HNBR and FKM for our stators offers optimal adaptation possibilities for your applications.
Advantages of SPIRA® Stators
Higher efficiency due to increased motor differential pressure

High performance, high temperature resistant NBR and HNBR rubber compounds

Increased durability / less stumbling / deep drilling

Suitable for motors with low speed and high torque

Higher torque at the same length compared to conventional stators

Shorter power sections at the same torque compared to conventional power sections
Reduced swelling and stator profile deformation due to aggressive drilling fluids

Uniform swelling around the stator contour

Uniform thermal expansion around the stator contour

Minimal stator profile distortion due to thermal expansion

Excellent thermal conductivity through a thin, uniform rubber layer and contouring

Minimum internal heating, no hysteresis

High-precision, consistently high-quality stators and rotors "Made in Germany