JetFlex® HD Disc Diffuser (HD-Series)
An important element in biological treatment plants is the aeration system. The JetFlex® HD disc diffuser series is a fine-bubble aeration system operated by compressed air. It is used worldwide in municipal and industrial wastewater treatment plants. Our disc aerators combine low design, installation and maintenance costs with reliability, durability and efficiency – for intermittent and continuous aeration. The disc aerators can be equipped with an optional check valve that prevents backflow of sludge water into the pipeline even if the diaphragm is defective. To increase the efficiency of existing aeration systems, we also offer retrofit kits and exchange membranes.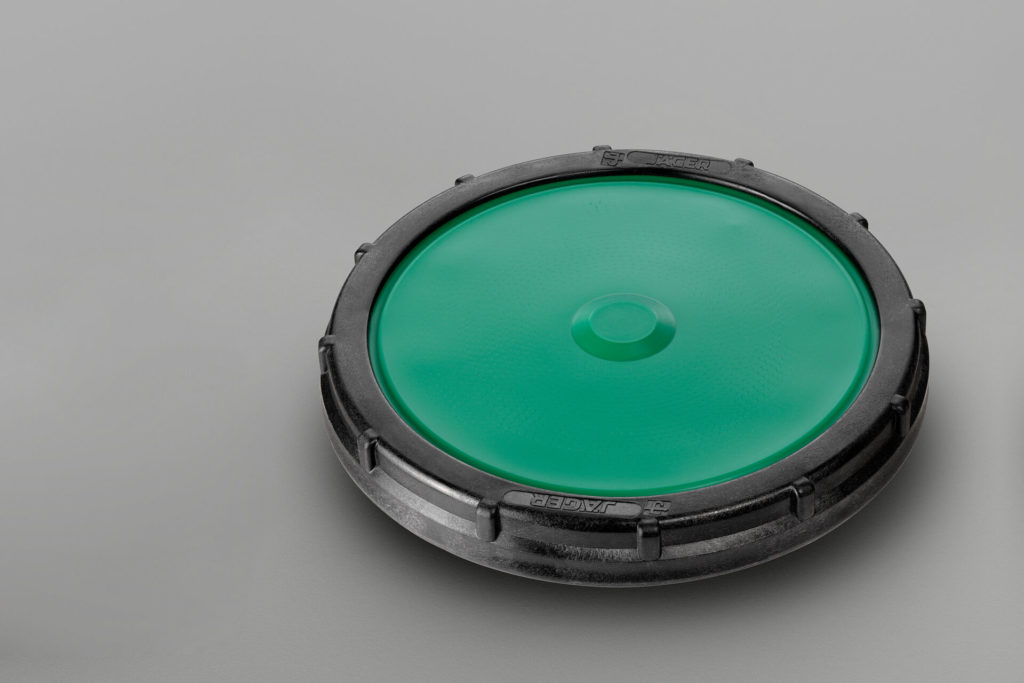 JetFlex® HD disc diffuser also offer the following advantages:
Different perforation types according to operating conditions and requirements

Precise slits for high oxygen input and low pressure drop

Active diameters from 184 mm, over 218 mm to 295 mm

Selection of standard and special materials:
EPDM, silicone and FKM

Softener-free membrane made of silicone
Glass fiber reinforced plastics for highest chemical and thermal resistance

Check valve (optional)

Wide range of connection options for plastic and steel pipes thanks to extensive range of accessories

Standard diffuser are available from stock

Quick and easy installation – even during operation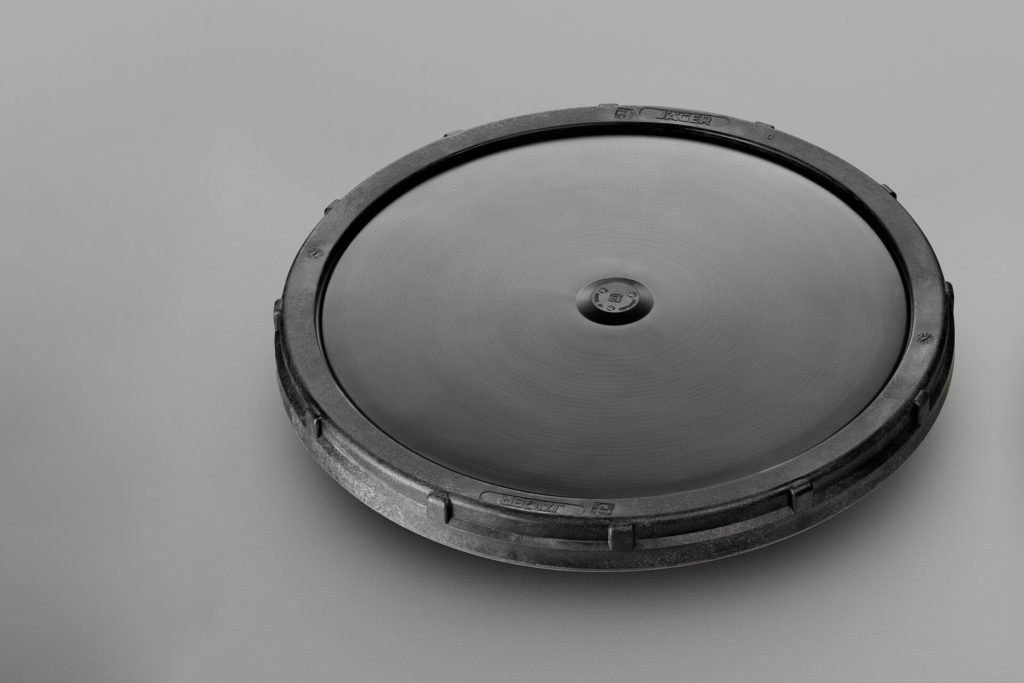 JetFlex® HD disc diffuser are used for the following aeration applications:
Aeration of waste water
Oxygen input into aeration tanks
Oxygen input for sludge stabilisation
Aeration of rivers and lakes
Pre-treatment of industrial waste water
Aeration of concentrate and leachate from biogas plants
Aeration of constructed wetlands
CO2 gassing for neutralization
Aeration of drinking water
Ozone fumigation of process and waste water
Our range of accessories for disc diffuser in waste water technology
EPDM holder
PVC adhesive saddle
Check valve
Tapping clamp with different threads for various pipe diameters
Adapter
Supports for piping
Also available from Jäger Umwelt-Technik:
Stainless steel clamp
Clamping pliers
Stainless steel connector for square tubes
End plug for floor bracket
Floor bracket for aerator
Please select a country – the corresponding contact will be displayed.