Jet­Flex® HD Disc Dif­fuser (HD-Series)
An impor­tant ele­ment in bio­log­i­cal treat­ment plants is the aer­a­tion sys­tem. The Jet­Flex® HD disc dif­fuser series is a fine-bub­ble aer­a­tion sys­tem oper­at­ed by com­pressed air. It is used world­wide in munic­i­pal and indus­tri­al waste­water treat­ment plants. Our disc aer­a­tors com­bine low design, instal­la­tion and main­te­nance costs with reli­a­bil­i­ty, dura­bil­i­ty and effi­cien­cy — for inter­mit­tent and con­tin­u­ous aer­a­tion. The disc aer­a­tors can be equipped with an option­al check valve that pre­vents back­flow of sludge water into the pipeline even if the diaphragm is defec­tive. To increase the effi­cien­cy of exist­ing aer­a­tion sys­tems, we also offer retro­fit kits and exchange mem­branes.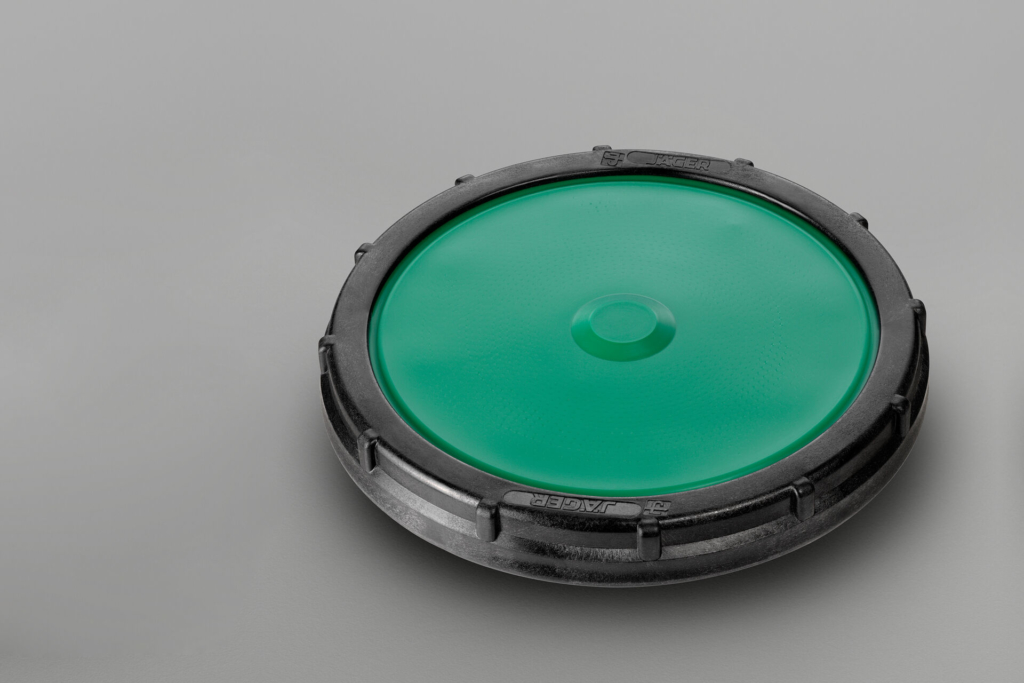 Jet­Flex® HD disc dif­fuser also offer the fol­low­ing advan­tages:
Dif­fer­ent per­fo­ra­tion types accord­ing to oper­at­ing con­di­tions and require­ments

Pre­cise slits for high oxy­gen input and low pres­sure drop

Active diam­e­ters from 184 mm, over 218 mm to 295 mm

Selec­tion of stan­dard and spe­cial mate­ri­als:
EPDM, sil­i­cone and FKM

Soft­en­er-free mem­brane made of sil­i­cone
Glass fiber rein­forced plas­tics for high­est chem­i­cal and ther­mal resis­tance

Check valve (option­al)

Wide range of con­nec­tion options for plas­tic and steel pipes thanks to exten­sive range of acces­sories

Stan­dard dif­fuser are avail­able from stock

Quick and easy instal­la­tion — even dur­ing oper­a­tion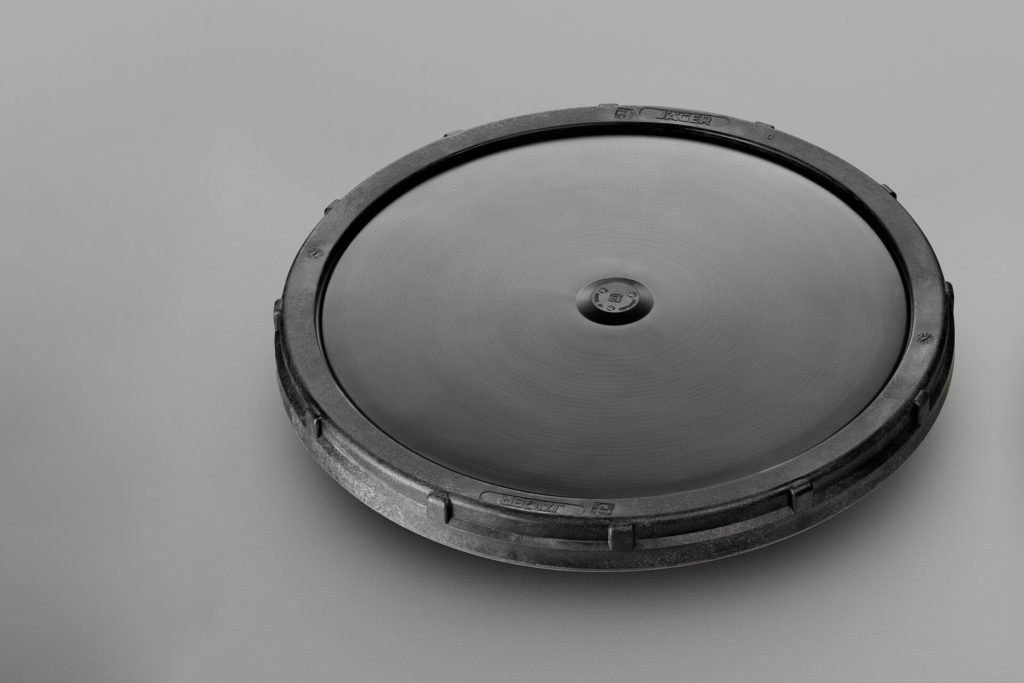 Jet­Flex® HD disc dif­fuser are used for the fol­low­ing ven­ti­la­tion appli­ca­tions:
Aer­a­tion of waste water
Oxy­gen input into aer­a­tion tanks
Oxy­gen input for sludge sta­bil­i­sa­tion
Aer­a­tion of rivers and lakes
Pre-treat­ment of indus­tri­al waste water
Aer­a­tion of con­cen­trate and leachate from bio­gas plants
Aer­a­tion of con­struct­ed wet­lands
CO2 gassing for neu­tral­iza­tion
Aer­a­tion of drink­ing water
Ozone fumi­ga­tion of process and waste water
Our range of acces­sories for disc dif­fuser in waste water tech­nol­o­gy
EPDM hold­er
PVC adhe­sive sad­dle
Check valve
Tap­ping clamp with dif­fer­ent threads for var­i­ous pipe diam­e­ters
Adapter
Stain­less steel clamp
Clamp­ing pli­ers
Stain­less steel con­nec­tor for square tubes
End plug for floor brack­et
Floor brack­et for aer­a­tor
Sup­ports for pip­ing
Please select a coun­try — the cor­re­spond­ing con­tact will be dis­played.