The silent innovation for combines increasing capacity and driver's comfort
"Silentium Drive", the innovative conveying system for combine harvesters with rubber-fabric traction belting with parabolic cams abolishes one of the major noises in combine harvesters and reduces wear of the inflexible all steel chain and its drive components.
Thanks to the impressive novelty made by Jäger, the tremendous noise of cross bars hitting the box sheet metal construction, as usual in conventionally provided combine harvesters, can be diminished.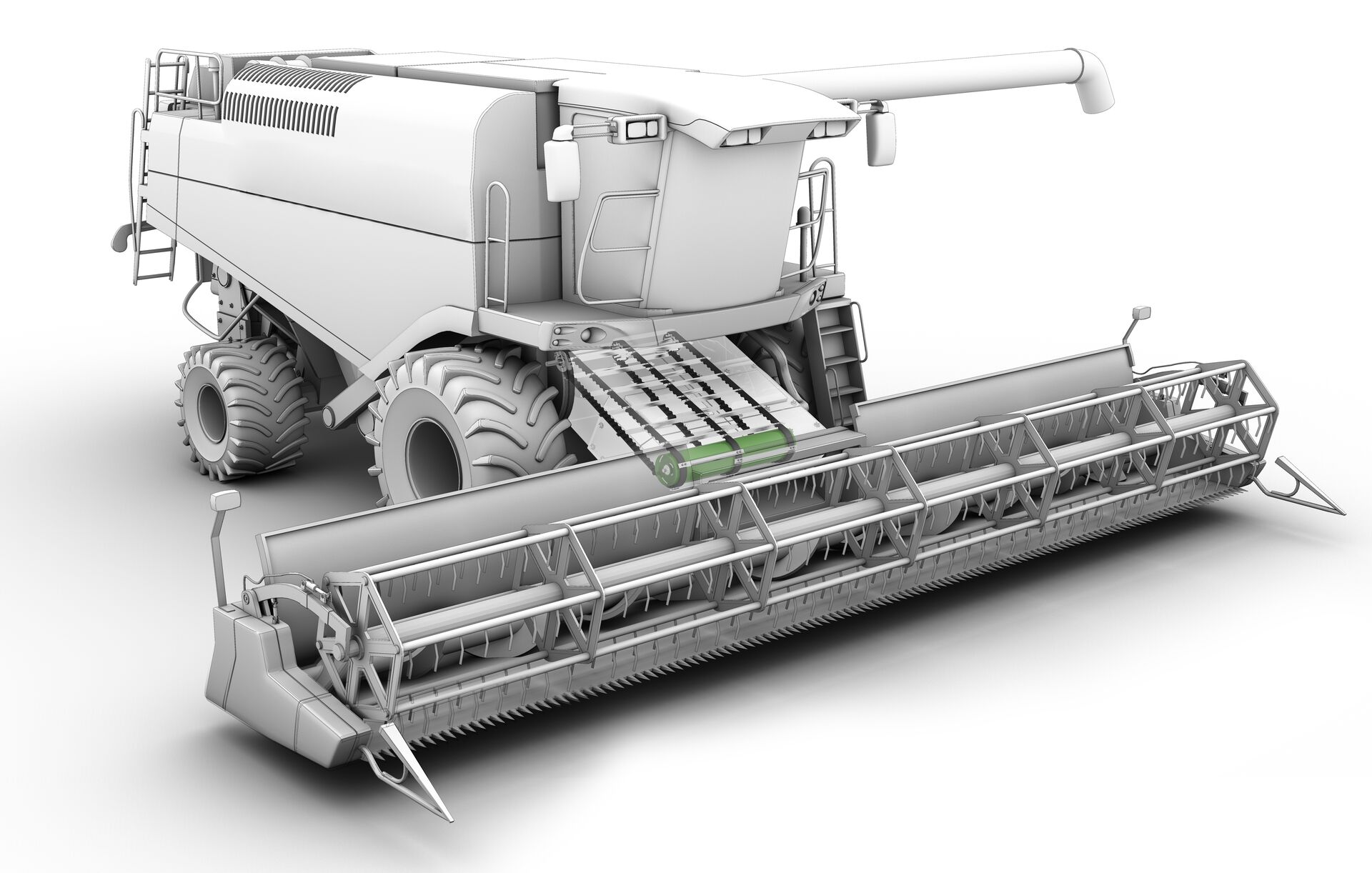 Concept of "Silentium Drive"
The "Silentium Drive" is based on a rubber-fabric traction belting with parabolic cams that replaces the steel roller chain. This cam-belting is manufactured in two variants: a truly endless wrapped loop or with overlapping ends with a special connection method. The mounting bolts for the cross bars are vulcanized into the cam-belting for an optimal connection between belt and cross bars.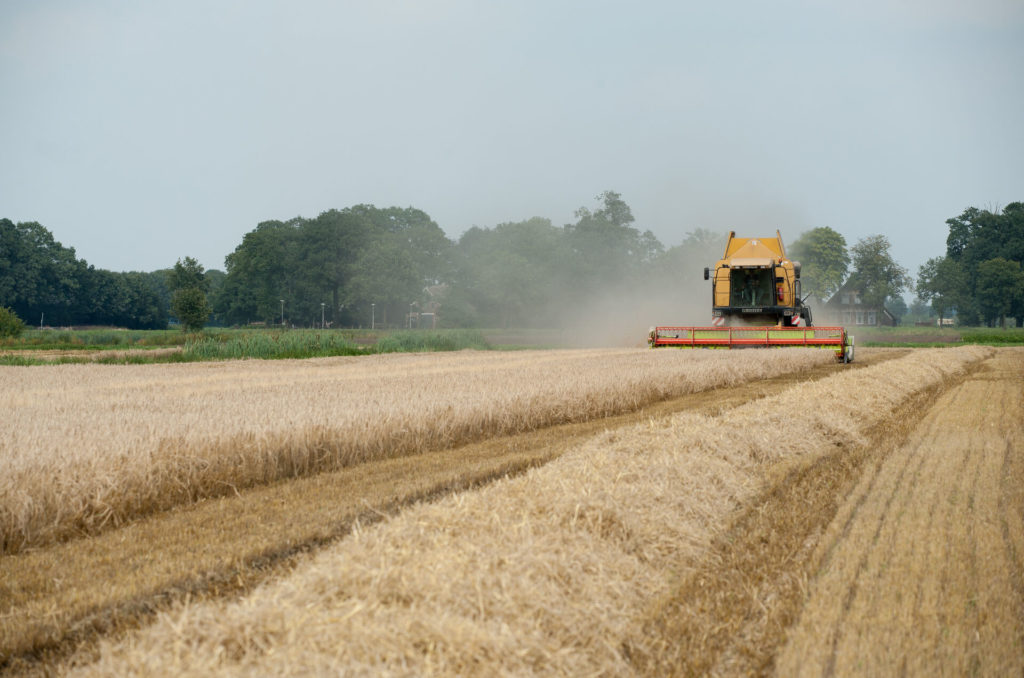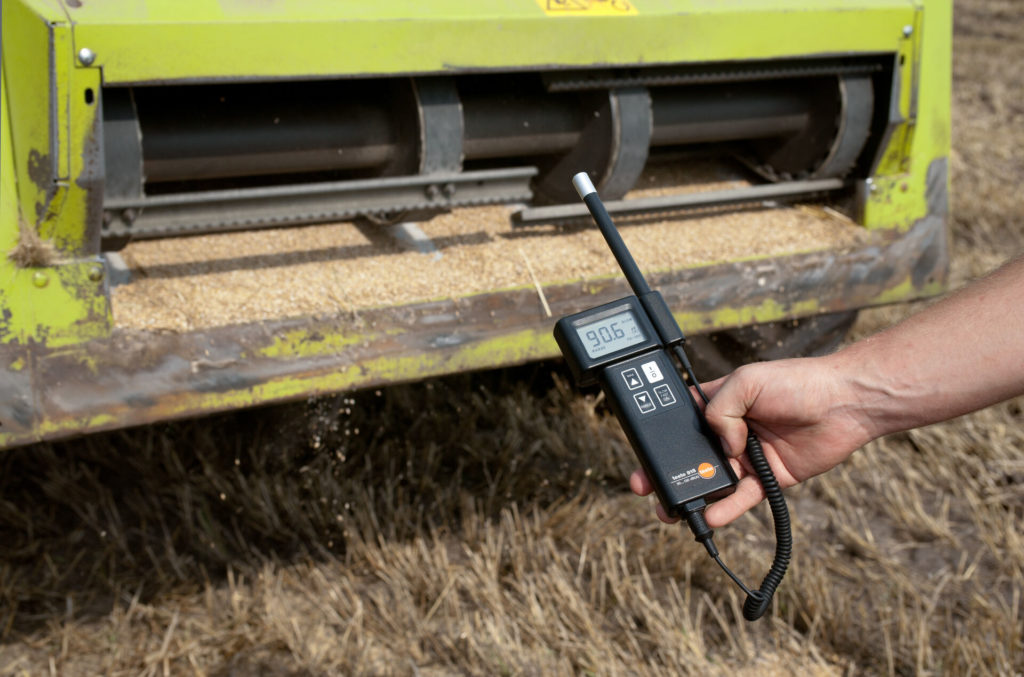 In the heart of "Silentium Drive" the Broekema N-type drive wheels intermeshes with the cams of the belting. The return end of the conveyor is realized by a continuous roller across the full width of the belt or single return wheels per belting.
Combines of any major brand can be converted from steel roller chain to "Silentium Drive" with little effort paying for itself quickly. Only few components need to be either replaced or modified.
Features of the "Silentium Drive
The "Silentium Drive" increases comfort and driver-friendliness during threshing thanks to its special features. As the steel bars of the chain no longer touch the floor of the manhole, noise emissions are minimised. In addition to eliminating the main source of noise from the combine directly under the driver's cab, the material flow is also very even and quiet. Thanks to the parabolic rubber-fabric cam belt, the "Silentium Drive" has excellent dynamic strength and pulling power as well as high elasticity in the event of foreign bodies being drawn in.
Value added by "Silentium Drive"
Furthermore, "Silentium Drive" contributes to lower maintenance costs:
Multiple longevity in comparison with steel roller chain
Increased conveying speed and capacity
Minimal chain wear
Minimal wear on drive wheel and return rollers
Little maintenance required
Highest reliability
Avoids field break-downs
Gentle on driver and environment due to low noise emissions
Unprecedented ease of use
Lowest cost per acre over chain life
Over several years "Silentium Drive" was professionally developed and thoroughly tested by Broekema – the specialist rubber and crop conveyor company with decades of experience in the agricultural machine industry.