Silen­tium Dri­ve — the qui­et con­vey­or sys­tem for com­bine har­vesters
"Silen­tium Dri­ve", the new inno­v­a­tive con­vey­or sys­tem for com­bine har­vester feed­er chan­nels with rub­ber fab­ric belts and cam dri­ve elim­i­nates one of the main sources of noise in the com­bine har­vester.
Up to now, a high-speed steel roller chain has been used in the har­vester in the feed chan­nel behind the cut­ter­bar, which brings the crop to high speed with steel bars bolt­ed on trans­verse­ly and feeds it to the thresh­ing units. This caus­es the chain and con­vey­or shaft to col­lide with each oth­er. This cre­ates the typ­i­cal com­bine har­vester noise, which is a con­sid­er­able bur­den on the machine oper­a­tor and the envi­ron­ment.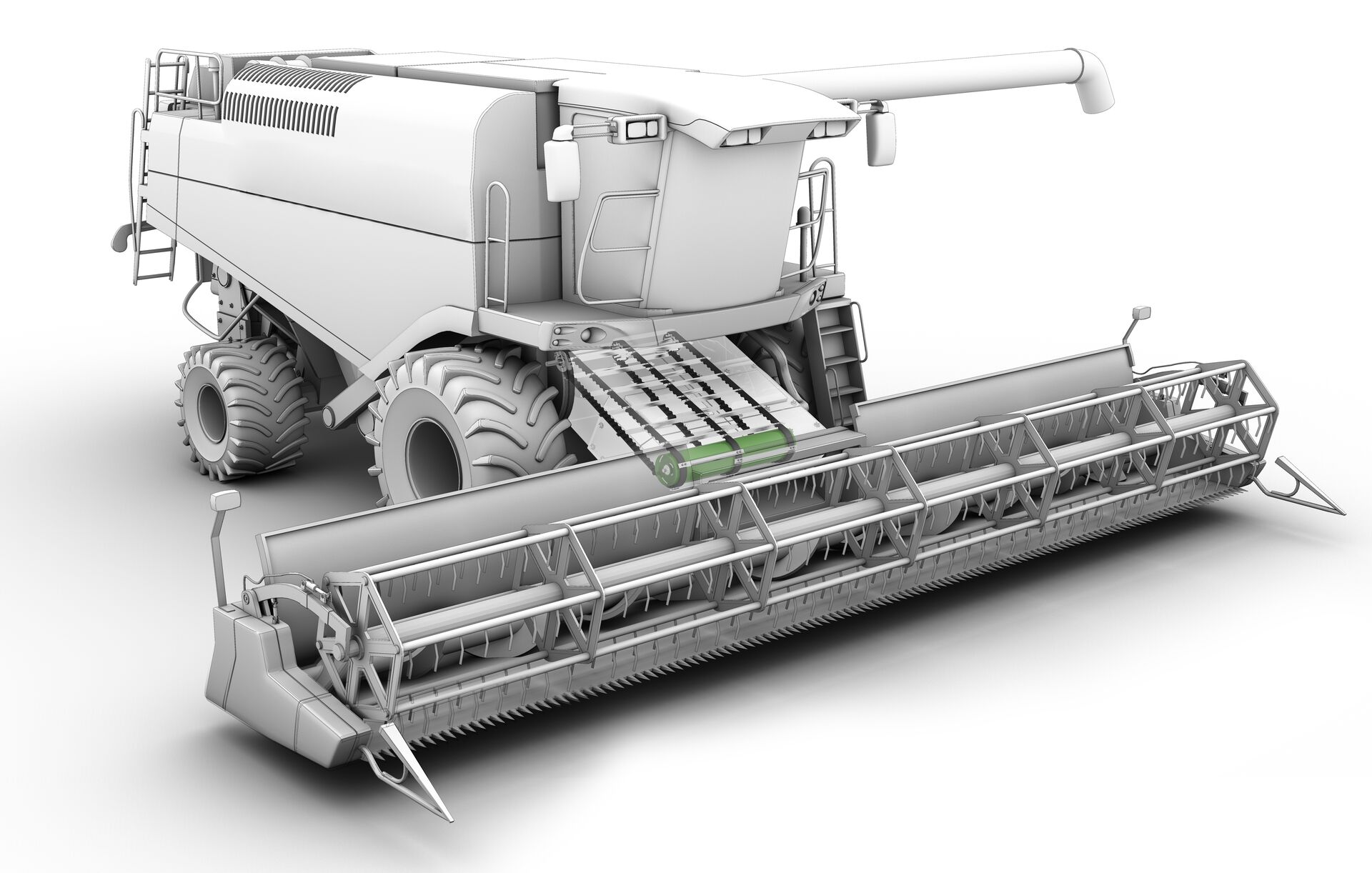 "Silen­tium Dri­ve" for more pow­er and com­fort dur­ing har­vest­ing
Our "Silen­tium Dri­ve" is based on a rub­ber fab­ric belt with par­a­bol­ic cams, which replaces the con­ven­tion­al steel roller chain. This cam belt is man­u­fac­tured in two ver­sions: end­less wound or with open ends and a spe­cial join­ing method. Bolts are vul­can­ized into the belt for an opti­mal con­nec­tion between steel strips and belt.
A fur­ther chal­lenge is the high main­te­nance require­ment of the steel roller chain used up to now. If not re-ten­sioned reg­u­lar­ly, fail­ures can occur and the com­bine har­vester stops. Wear and tear is also prob­lem­at­ic, as both the chain and the sprock­ets must be con­stant­ly mon­i­tored. If the com­bine fails dur­ing har­vest­ing, the avail­abil­i­ty of parts and the replace­ment time are cru­cial. Every hour that the har­vest­ing machines stand idle caus­es fur­ther costs.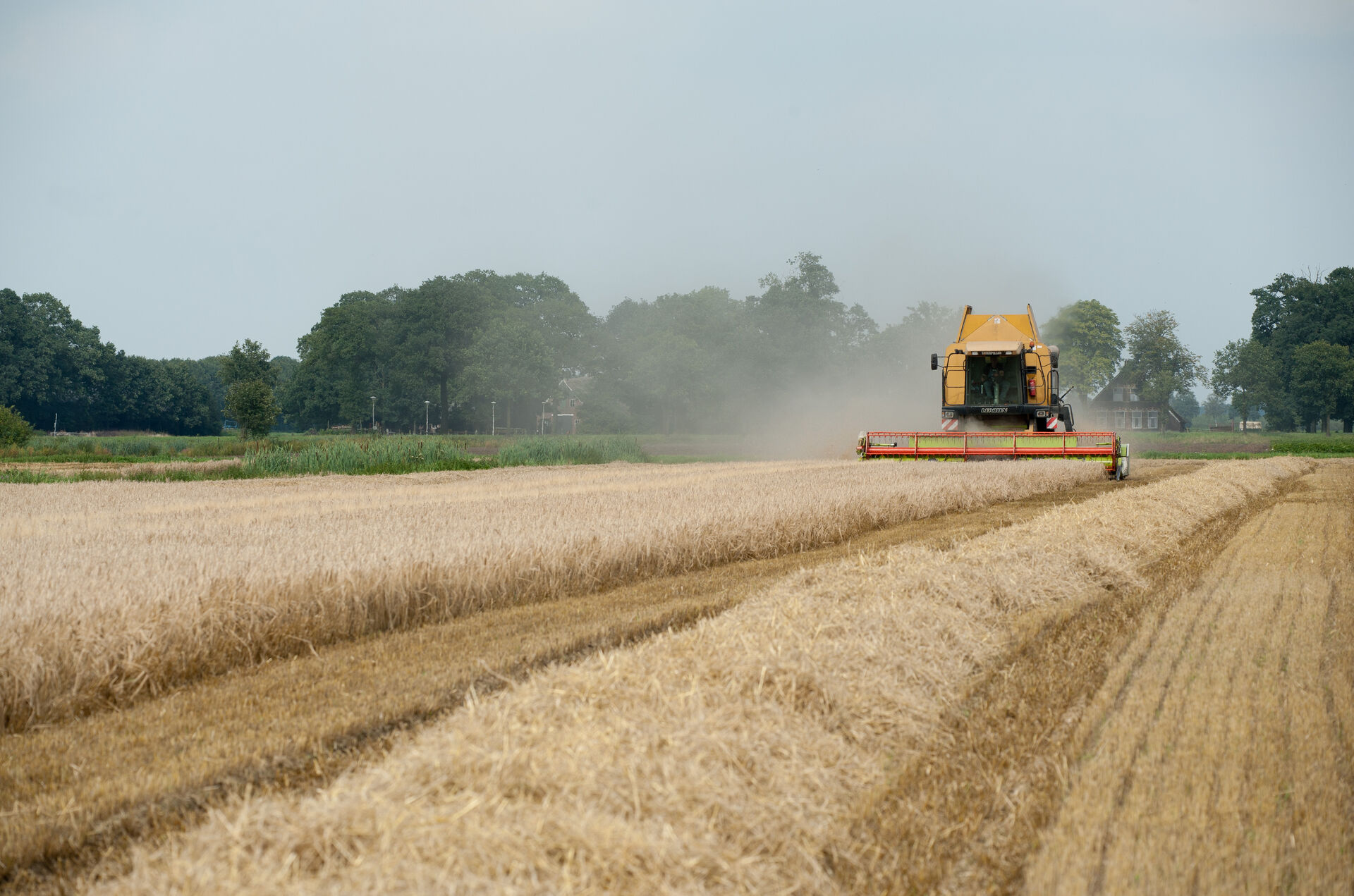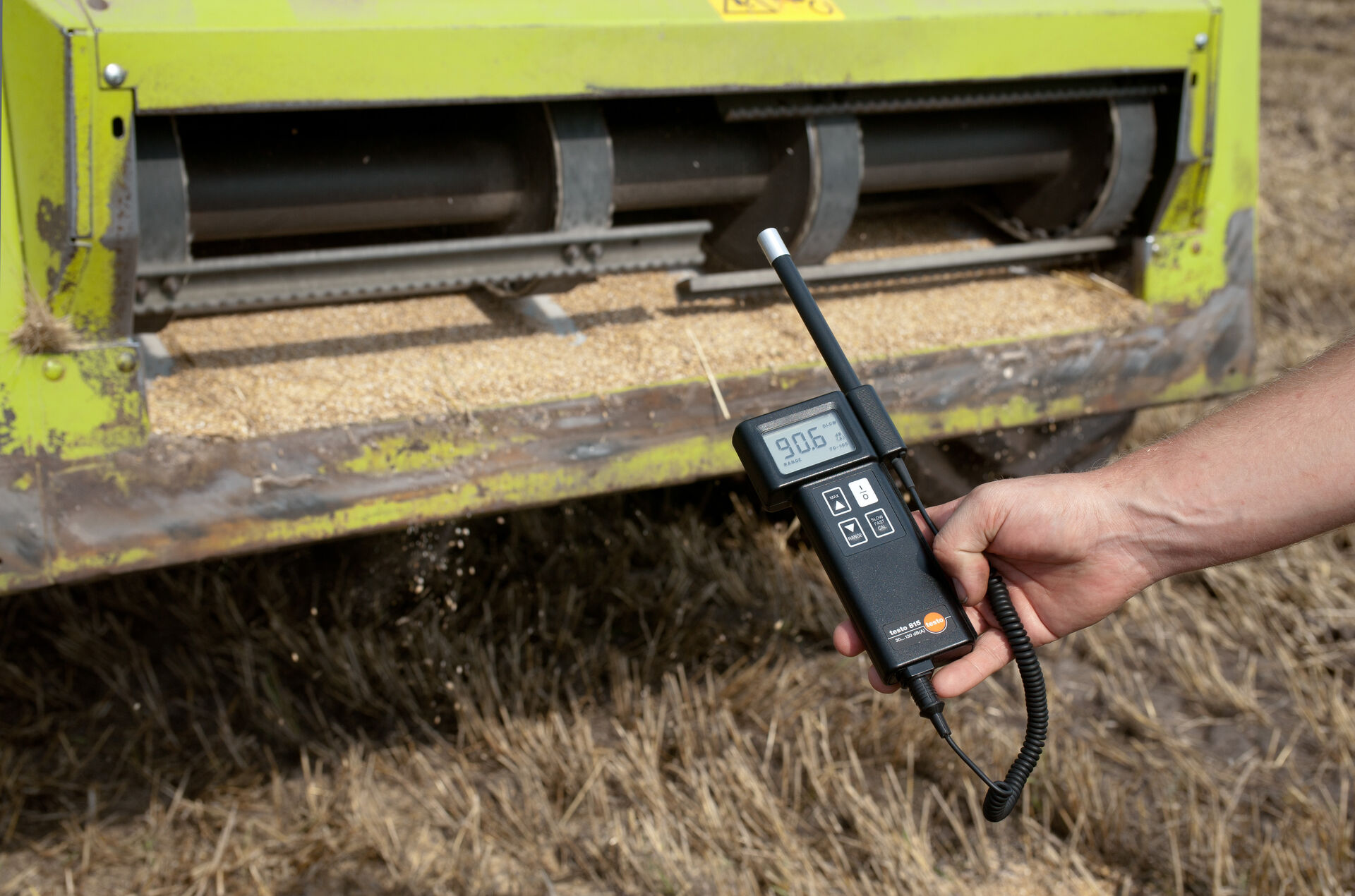 The "Silen­tium Dri­ve", on the oth­er hand, is moved by Broeke­ma N‑type dri­ve wheels that engage with the cams of the rub­ber belt. The deflec­tion is either by a con­tin­u­ous roller or indi­vid­ual deflec­tion wheels per belt. With our rub­ber belt inno­va­tion, there is there­fore no need to re-ten­sion the steel roller chain and the sprock­ets are replaced by almost wear-free deflec­tion rollers. Only a few com­po­nents need to be replaced or adapt­ed — an invest­ment that pays off quick­ly.
Com­bine har­vesters from all well-known man­u­fac­tur­ers can be con­vert­ed to the "Silen­tium Dri­ve".
Fea­tures of the "Silen­tium Dri­ve
The "Silen­tium Dri­ve" increas­es com­fort and dri­ver-friend­li­ness dur­ing thresh­ing thanks to its spe­cial fea­tures. As the steel bars of the chain no longer touch the floor of the man­hole, noise emis­sions are min­imised. In addi­tion to elim­i­nat­ing the main source of noise from the com­bine direct­ly under the driver's cab, the mate­r­i­al flow is also very even and qui­et. Thanks to the par­a­bol­ic rub­ber-fab­ric cam belt, the "Silen­tium Dri­ve" has excel­lent dynam­ic strength and pulling pow­er as well as high elas­tic­i­ty in the event of for­eign bod­ies being drawn in.
The advan­tages of Silen­tium Dri­ve
The "Silen­tium Dri­ve" also helps to notice­ably reduce main­te­nance costs:
The ser­vice life of the "Silen­tium Dri­ve" is sig­nif­i­cant­ly longer than that of steel roller chains.
intake speed and con­vey­ing capac­i­ty are increased.
Chain wear reduced to a min­i­mum.
Dri­ve and deflec­tion wheels are prac­ti­cal­ly wear-free.
The per­ma­nent belt pre-ten­sion­ing by rub­ber fab­ric makes chain reten­sion­ing unnec­es­sary.
High­est reli­a­bil­i­ty avoids fail­ures and down­time in the field.
low noise emis­sion to pro­tect the dri­ver and the envi­ron­ment.
The costs per hectare are reduced.
Over sev­er­al years the "Silen­tium Dri­ve" has been pro­fes­sion­al­ly devel­oped and exten­sive­ly test­ed by Broeke­ma. The hunter com­pa­ny Broeke­ma is a spe­cial­ist in the devel­op­ment and pro­duc­tion of rub­ber con­vey­or belts and screen chains with decades of expe­ri­ence in the agri­cul­tur­al machin­ery indus­try.