Cleart­ec® BioCurlz
Cleart­ec® offers an attached growth media in the shape of a syn­thet­ic tex­tile which is waste water resis­tant. The mate­r­i­al is either Polypropy­len (PP) – Bio­tex­tile or a com­bi­na­tion of PP and Saran (PVdC) — BioCurlz. In order to keep the media in the sys­tem, the tex­tile is fixed to e.g. a Stain­less Steel mod­ule. Nev­er­the­less the media is able to move due to the tex­tile nature. The increased bio­mass pro­duced by the curl-like tex­tile enables bio­log­i­cal waste­water treat­ment on a small sur­face area.
Mate­r­i­al
69% polyvinyli­dene chlo­ride yarn 31% polypropy­lene
Length
cus­tomer-spe­cif­ic, max. 3.5 m
Weight
approx. 11 g/m, plus pair of hold­ing strips
Tex­tile
cord-shaped
Hold­ing bars
Injec­tion mold­ed plas­tic, rein­forced with stain­less steel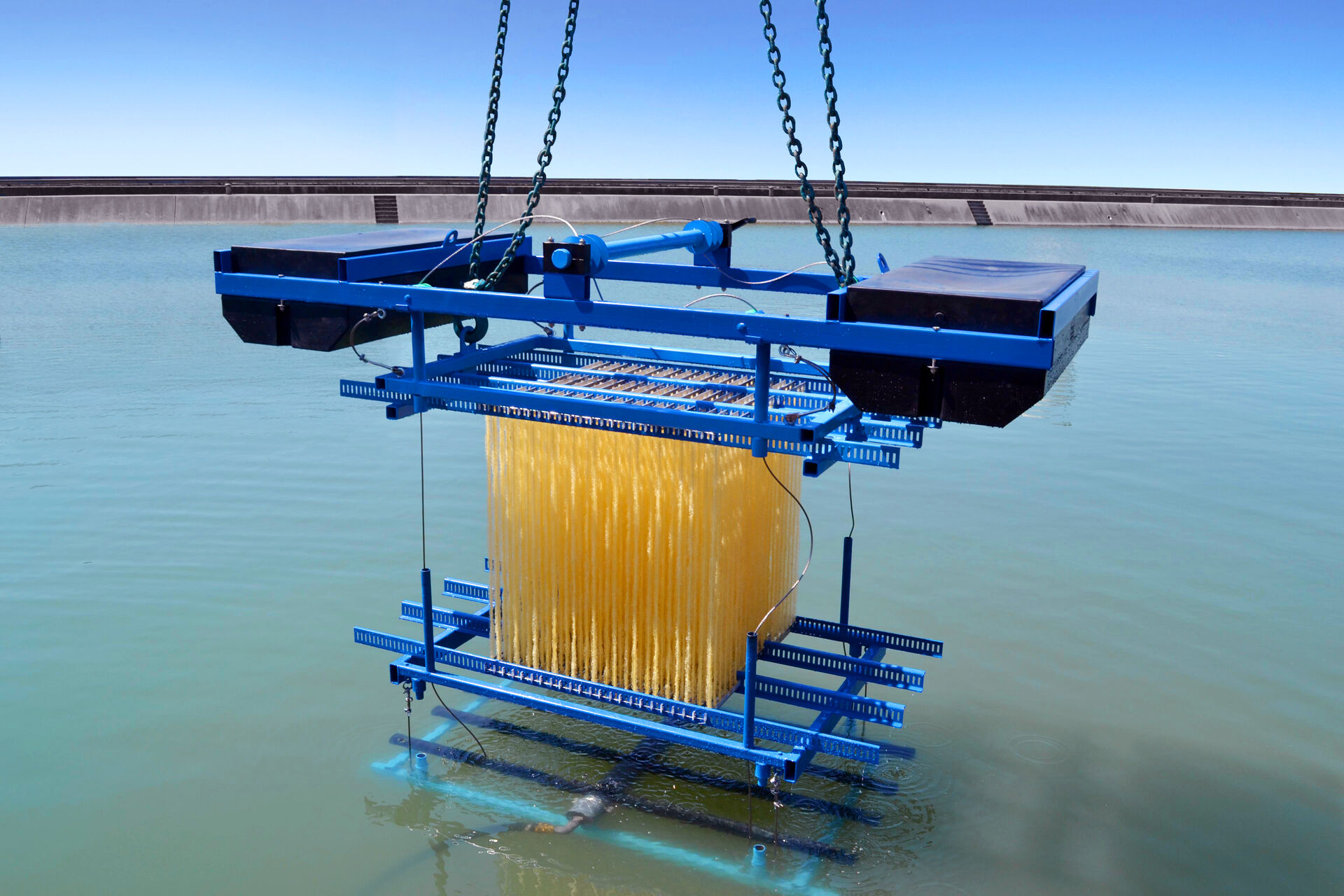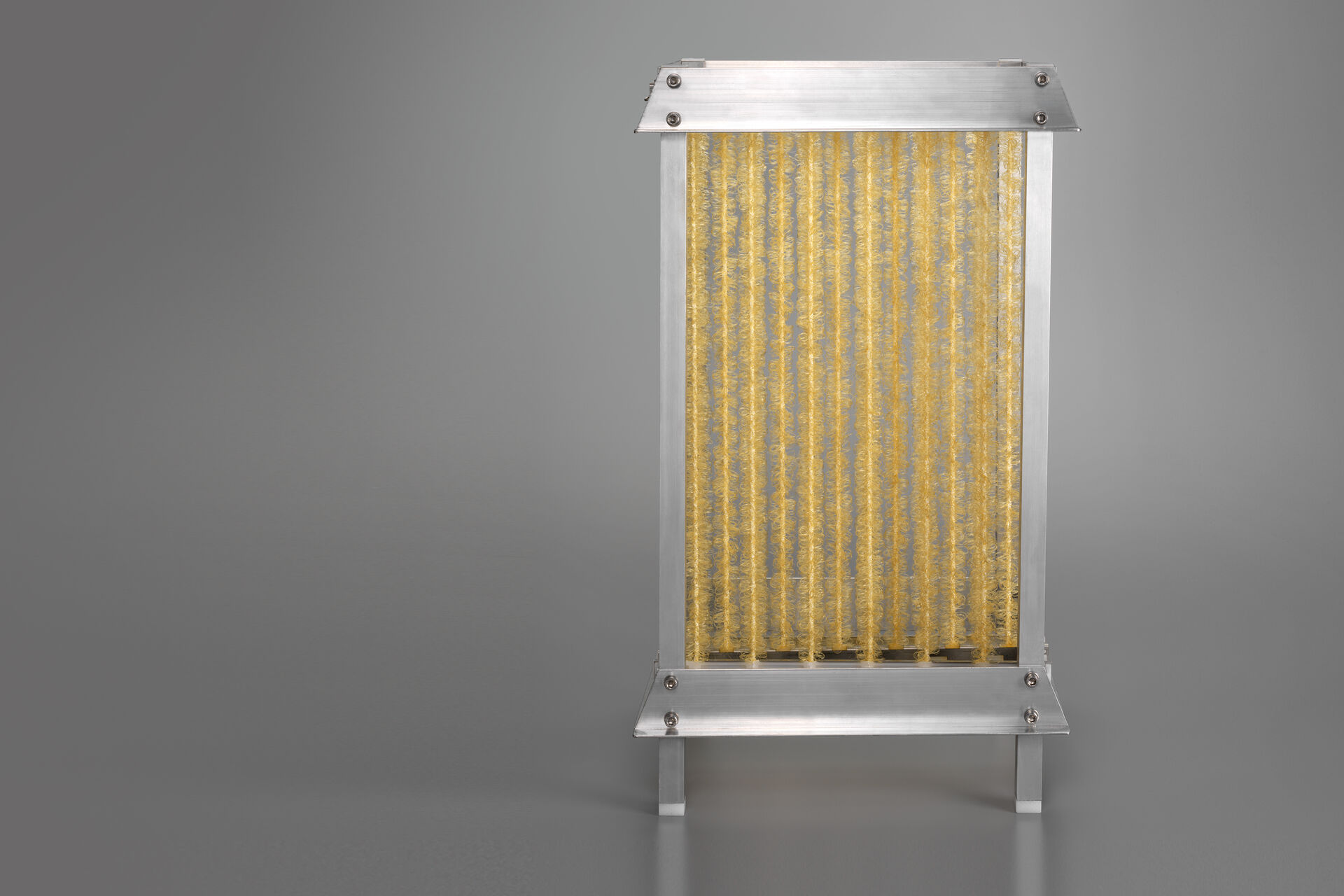 Pre­sen­ta­tion
6 cords per retain­ing bar unit
Field of appli­ca­tion
Bio­log­i­cal stage of a sewage treat­ment plant, munic­i­pal,
Indus­tri­al, spe­cial appli­ca­tions
Ser­vice fea­tures sludge prop­er­ties
SSVI = approx­i­mate­ly 80–100 ml/g
Capac­i­ty increase
more than 50 % through addi­tion­al bio­mass (no expan­sion nec­es­sary)
Please select a coun­try — the cor­re­spond­ing con­tact will be dis­played.