Cleartec® BioCurlz
Cleartec® offers an attached growth media in the shape of a synthetic textile which is waste water resistant. The material is either Polypropylen (PP) – Biotextile or a combination of PP and Saran (PVdC) – BioCurlz. In order to keep the media in the system, the textile is fixed to e.g. a Stainless Steel module. Nevertheless the media is able to move due to the textile nature. The increased biomass produced by the curl-like textile enables biological wastewater treatment on a small surface area.
Material
69% polyvinylidene chloride yarn 31% polypropylene
Length
customer-specific, max. 3.5 m
Weight
approx. 11 g/m, plus pair of holding strips
Textile
cord-shaped
Holding bars
Injection molded plastic, reinforced with stainless steel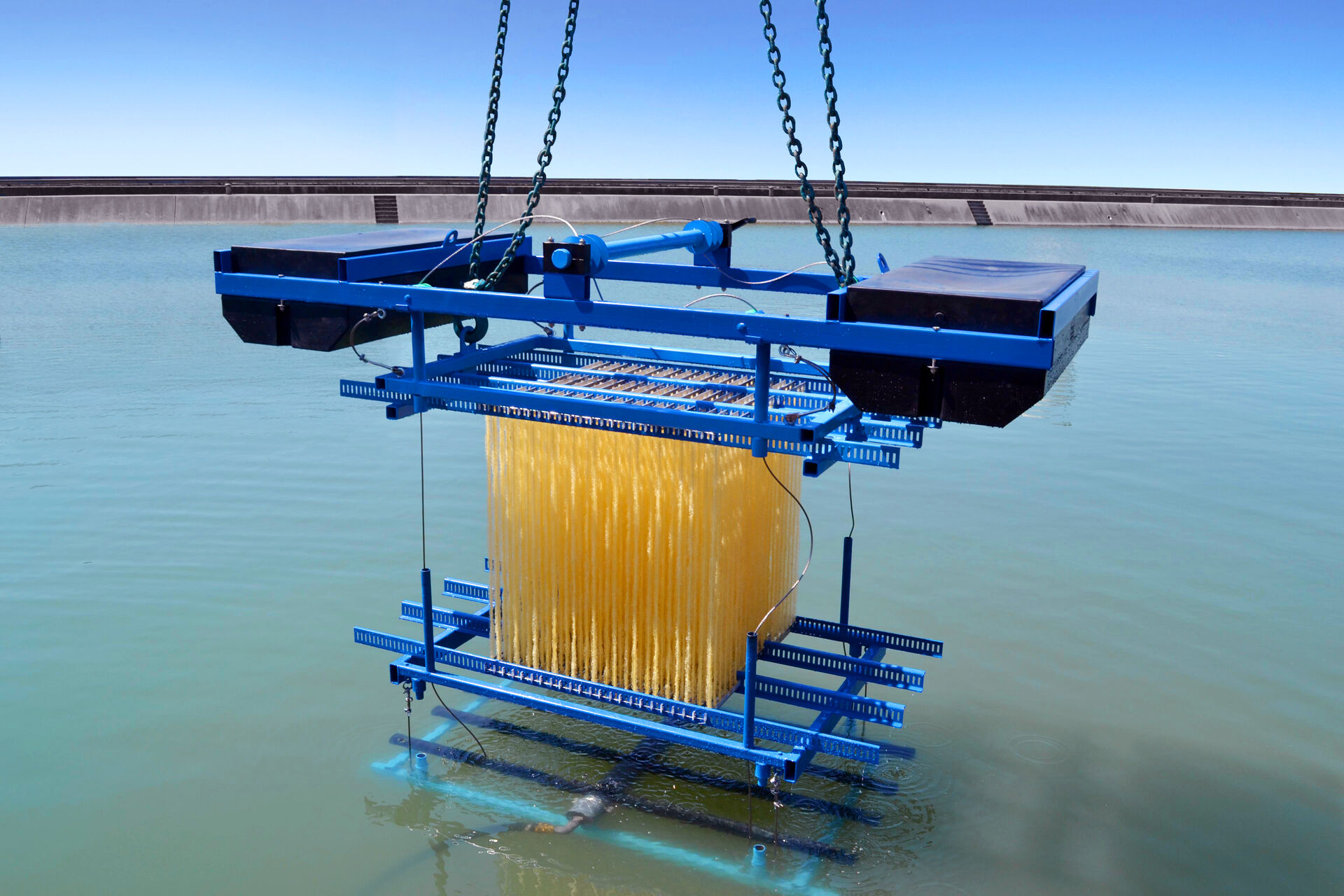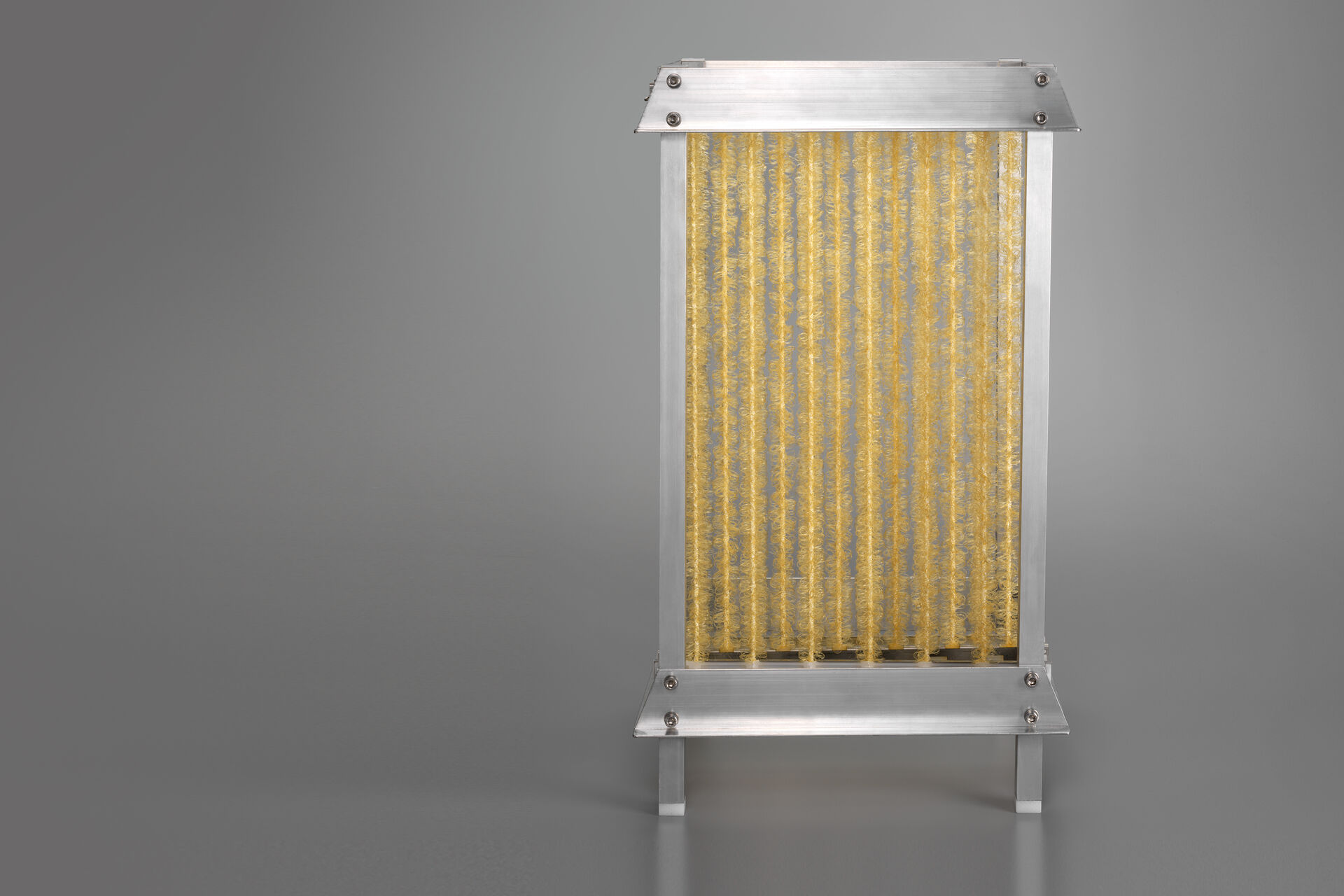 Presentation
6 cords per retaining bar unit
Field of application
Biological stage of a sewage treatment plant, municipal,
Industrial, special applications
Service features sludge properties
SSVI = approximately 80-100 ml/g
Capacity increase
more than 50 % through additional biomass (no expansion necessary)
Please select a country – the corresponding contact will be displayed.