Cleart­ec® Bio­tex­til
Ener­gy-effi­cient waste­water treat­ment with tex­tile high-per­for­mance fixed bed — for munic­i­pal and indus­tri­al waste­water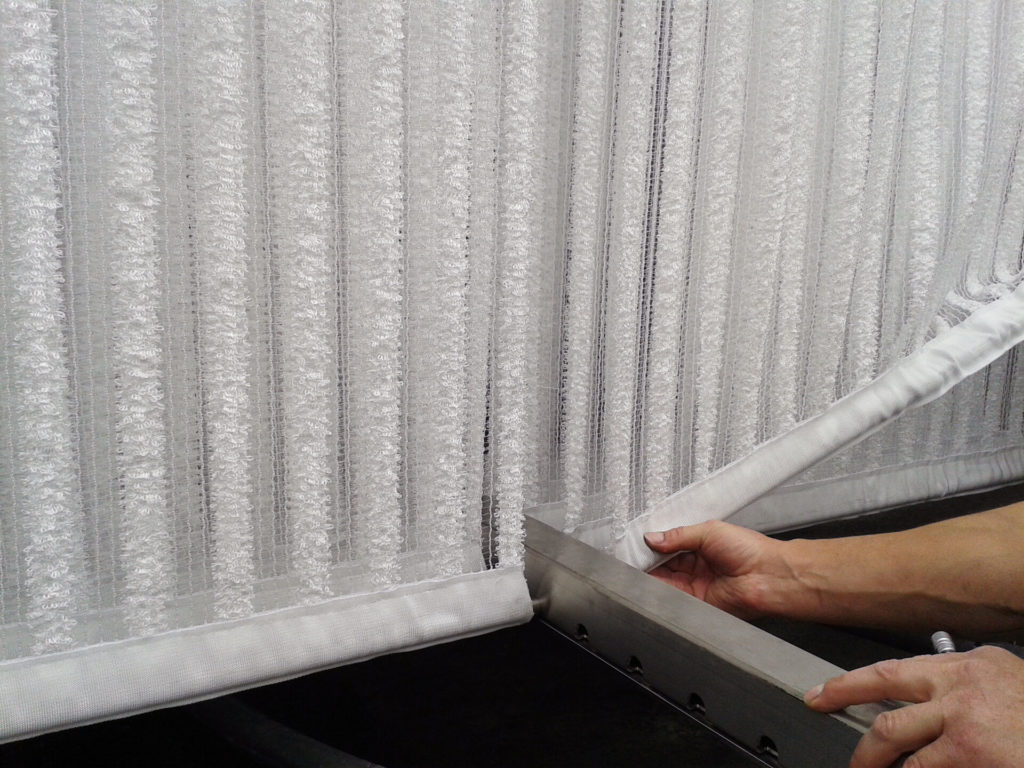 Bio­log­i­cal waste­water treat­ment with tex­tile fixed bed
Cleart­ec® Bio­tex­til is a tex­tile growth car­ri­er for microor­gan­isms and is used for expan­sion or per­for-mance enhance­ment in munic­i­pal and indus­tri­al waste­water treat­ment plants. It is also used for space-sav­ing bio­log­i­cal treat­ment or pre-treat­ment of indus­tri­al waste water direct­ly in the plant. The high effi­cien­cy enables a very com­pact design when con­struct­ing new sewage treat­ment plants. Cleart­ec® Bio­tex­til is made of Polypropy­len (PP).
Its flex­i­bil­i­ty, high­ly struc­tured, large active sur­face and high resis­tance to chem­i­cals rel­e­vant to waste­water tech­nol­o­gy make it an excel­lent mate­r­i­al for sup­port­ing bio­log­i­cal activ­i­ty in waste­water treat­ment plants.
Bio­log­i­cal waste­water treat­ment in com­bined process
The Cleart­ec® Bio­tex­til sys­tem is usu­al­ly oper­at­ed in a com­bined process. This means that both the sus­pend­ed bio­mass as in the nor­mal acti­vat­ed sludge process and the so-called ses­sile bio­mass fixed on the bio­tex­tile con­tribute to the clean­ing per­for­mance.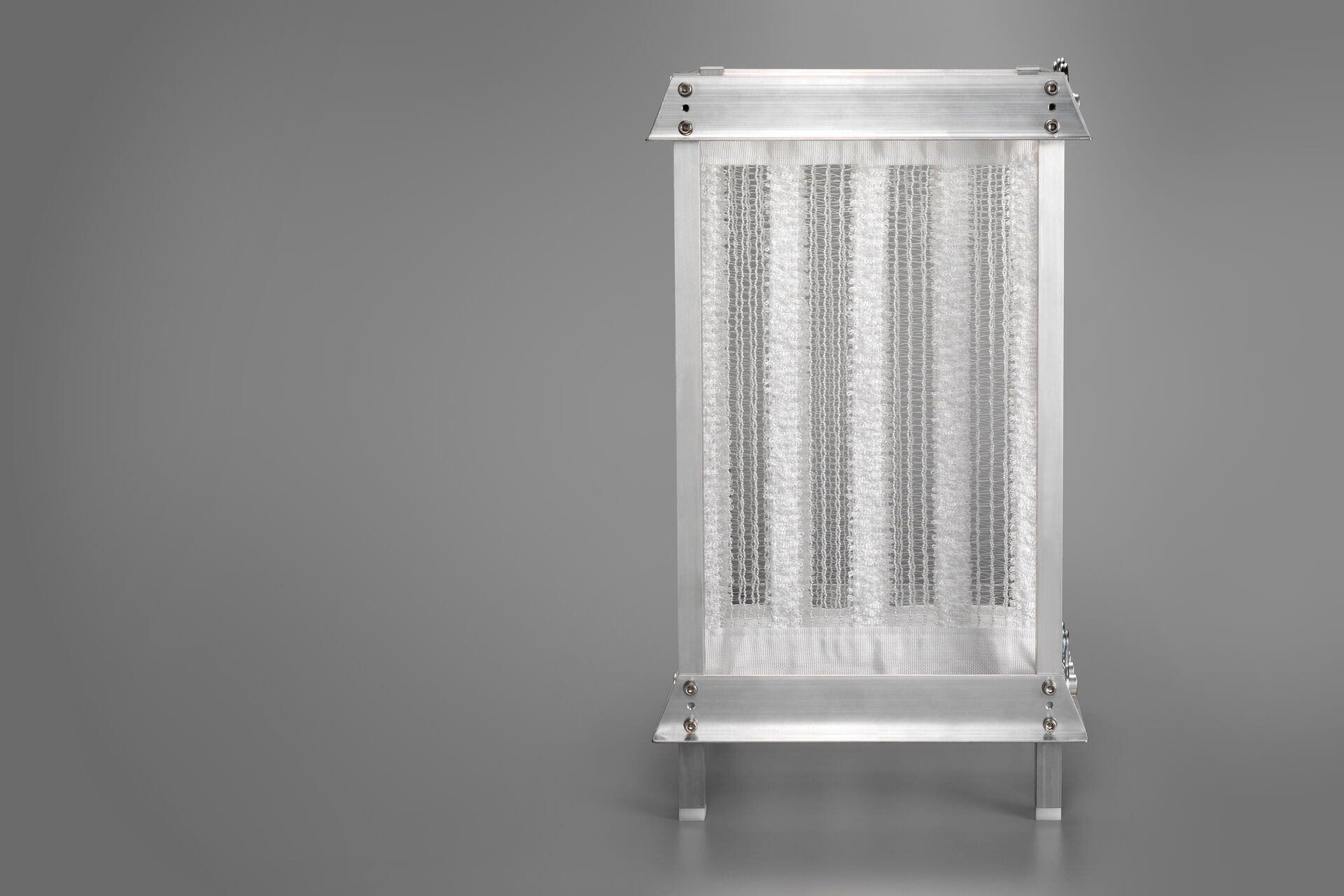 The advan­tages of Cleart­ec® Bio­tex­til at a glance:
Struc­tured growth sur­face with large sur­face area

Built-in cage

Sta­ble dis­charge val­ues with very good BOD and nitro­gen elim­i­na­tion

Par­tic­u­lar­ly ener­gy effi­cient due to opti­mal flow

Fixed bed and aer­a­tor can be con­trolled by liftable sup­port frames
No block­ing due to flex­i­ble struc­ture

Active togeth­er: sus­pend­ed and ses­sile bio­mass

Increased per­for­mance for exist­ing plants

Relief of the sec­ondary clar­i­fi­er

Reduc­tion of invest­ment and oper­at­ing costs
Please select a coun­try — the cor­re­spond­ing con­tact will be dis­played.