JetFlex® CBD 105 for more efficient mixing with air
For special applications our product portfolio also includes coarse-bubble aerators. The JetFlex® CBD 105 is available in plate design. Used in the grit chamber of a sewage treatment plant, in sludge stabilization basins or as post-aeration, they offer the possibility of passing large air volumes and thus circulating the medium in the best possible way or ensuring a certain oxygen concentration in the effluent. In addition, the aerators can be used in aeration tanks to induce vertical flows and thus prevent sludge deposits on the tank bottom. This type of aerator, when operated continuously, can be regarded as completely maintenance-free.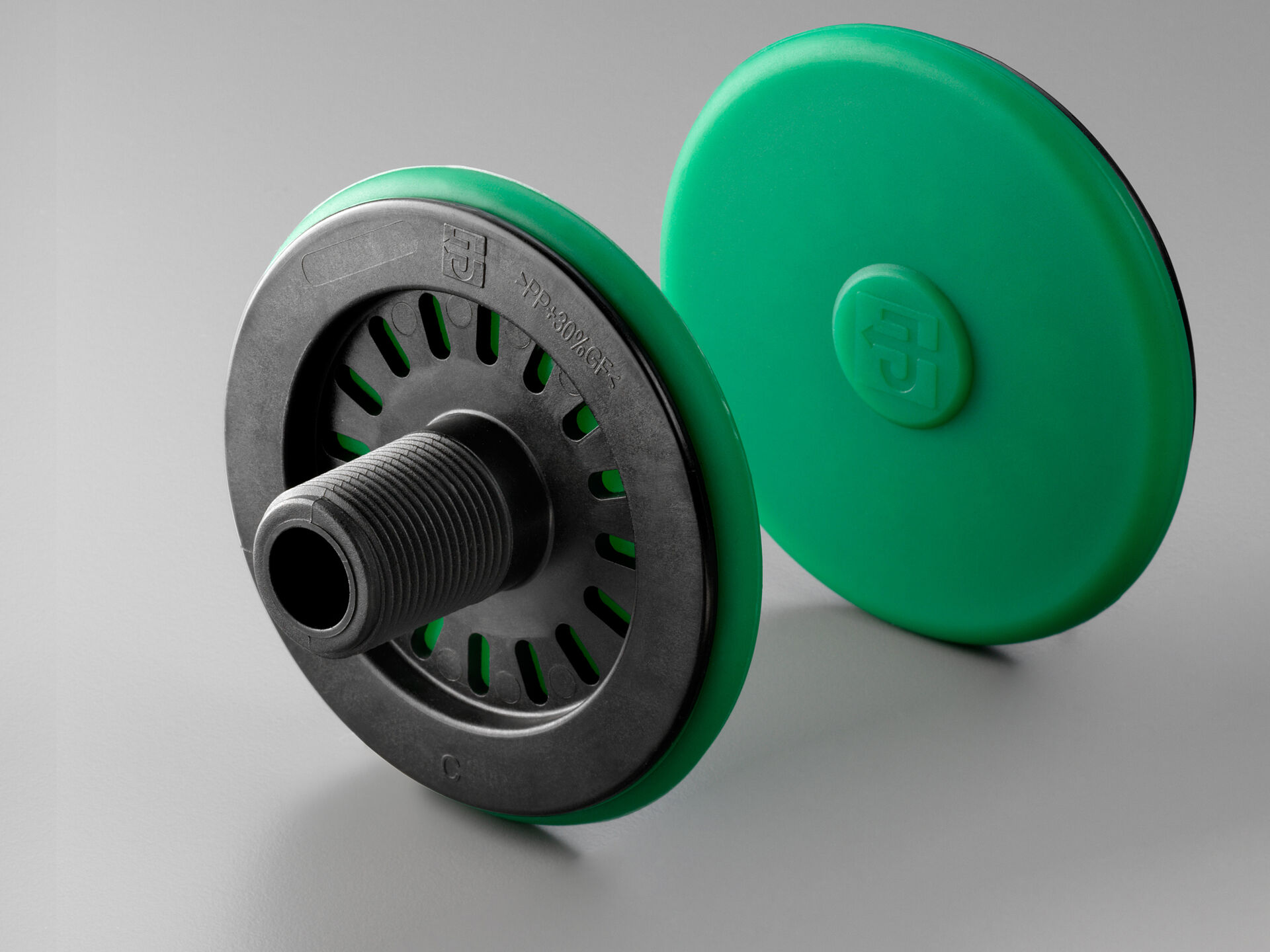 JetFlex® CBD 105
Disc Diffuser

Diameter of 105 mm

Air outlet or perforation on the bottom of the support body

Silicone membrane as well as a supporting body made of glass fiber reinforced plastic for highest chemical and thermal resistance

Also suitable for intermittent operation

Check valve (optional)
Please select a country – the corresponding contact will be displayed.