Jaeger-Unitek is Excited to be a part of Virginia Offshore Wind Energy Project
Jaeger-Unitek members proudly supported and prepared wind energy team to participate in the first United States offshore wind turbine installation in U.S federal waters.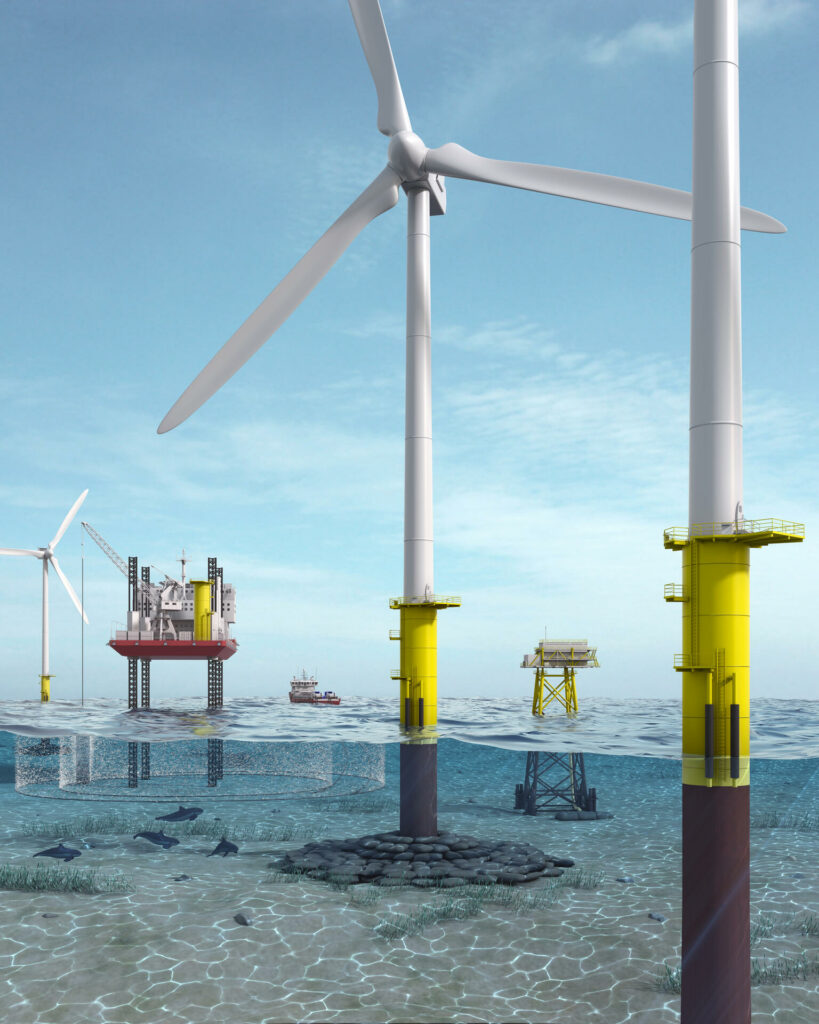 Jaeger-Unitek's role was to prepare the ship with our sister company, Jaeger Mare Solutions, in order to install a noise reduction bubble curtain around the pile driving operations. The bubble curtain is comprised of one or two hoses which are laid out in a ring around the source of noise during pile driving. The perforated hoses are pressurized with compressed air – bubbles emerge from the seabed to the surface of the water which create a ring-shaped protective wall around the noisy construction site. With the help of the bubble curtain, the sound waves are both reflected and absorbed, decreasing the sound intensity and thus protecting the marine life. After deployment, the hose system is retrieved and brought to the next construction site.
According to Jaeger-Unitek Business Consultant, Frederik Busse, "the Jäger Group's vision and mission is focused on working together, creating innovative polymer based solutions to nourish, energize and sustain a growing world population. Jaeger Mare Solutions' bubble curtain is positively contributing to a better environment by creating reduced noise levels and ultimately, the use of wind energy to further contribute to a greener method to produce electricity".
Jaeger Mare Solutions continues to develop technologies for offshore wind energy and the Jäger Group has an extensive portfolio of products to serve the onshore wind segment. Special thanks to all the Jaeger Mare Solutions members who provided us with this extraordinary project opportunity. We look forward to further expansion of offshore wind energy park located 27 miles off of the coast of Virginia. Each of the three, 880MW phases is expected to bring more than 70 turbines which will provide over 650,000 customers with clean energy.
Jaeger-Unitek Sealing Solutions, Inc., founded in 1925, is a leading supplier of engineered rubber and plastic profile extrusions serving industrial, agricultural, transportation and renewable energy industries. Jaeger-Unitek is a member of the Jäger Group, a global organization, headquartered in Hannover, Germany and is a third generation, privately held Corporation.
Please do not hesitate to contact us if you have any questions