Development service –
for complex tasks
Compound development
From the idea to the finished product – with us you profit from holistic solution concepts.
Following this guiding principle, we develop a variety of rubber compounds ourselves in our own mixing plant for elastomer materials. The resulting formulations form the basis for many of our manufactured products, so that the specific material properties are precisely matched to your application. The know-how of our chemists and our network of supply partners enable us to offer a wide range of rubber compounds. This means that we can always act flexibly in compound procurement and determine the right formulation for your specific requirements.
In our in-house laboratories, our laboratory technicians use precise measuring technology to check the quality of the rubber compounds produced in-house or purchased. In view of the diverse process requirements, this guarantees a consistently high quality of the rubber raw materials.
Our resistance lists for elastomers can be found here.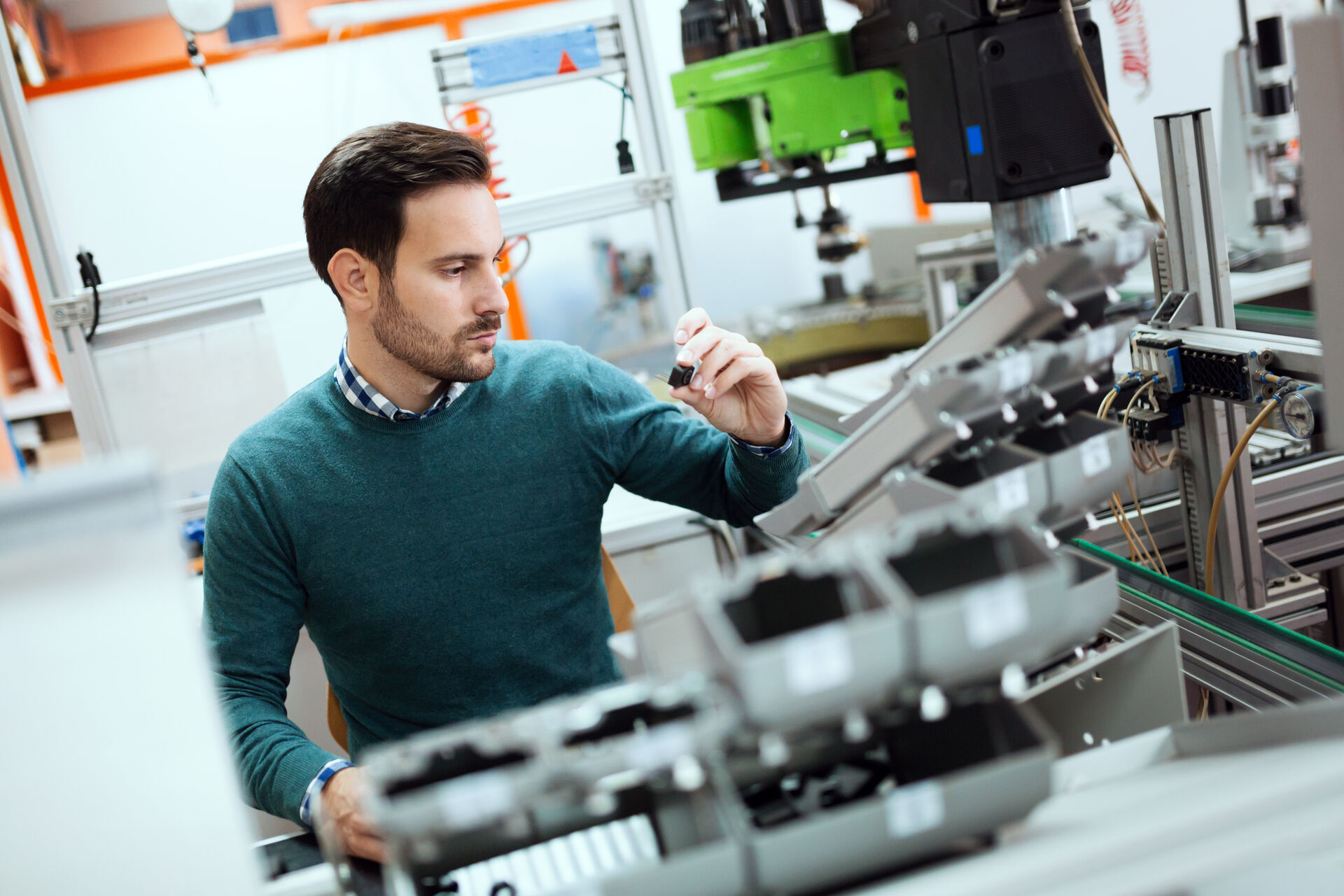 Product development
Already at the beginning of the project planning, the make-or-buy decision is made with regard to the solution development in coordination with our manufacturing companies. In doing so, we always focus on a future-oriented and optimal production under consideration of a market-driven price.
Our technical sales staff as well as engineers from the development teams check the technical and for you profitable implementation of your request and implement the developed solution concepts in 2D and 3D designs. We create optimum product geometries for you using the latest rubber processing technologies and tooling concepts. We use FEM simulations or rapid prototyping methods for design evaluation. By reformulating materials and innovative product or process improvements, we help you to save costs or increase your performance.